Twin Eagles Wilderness Skills
Instructor Training Program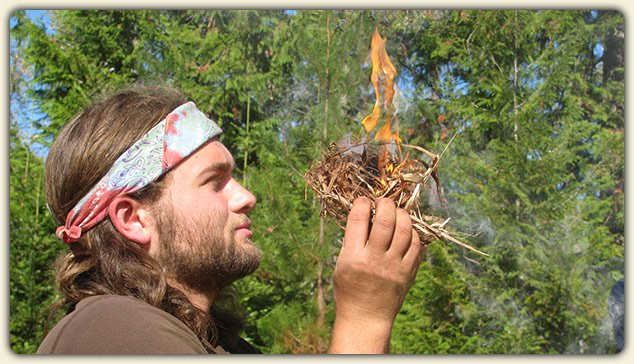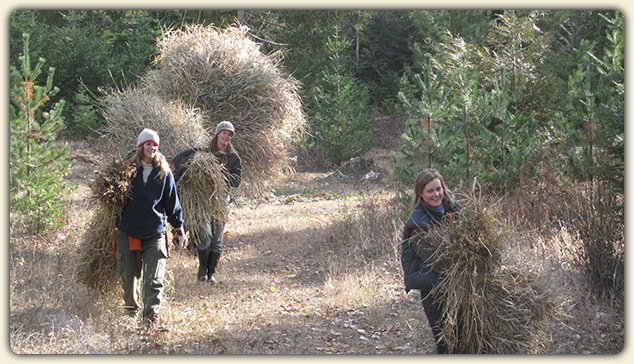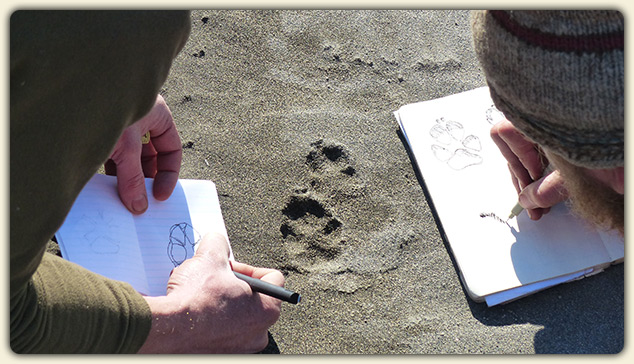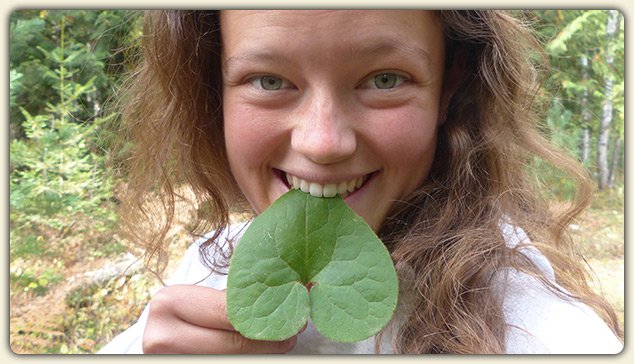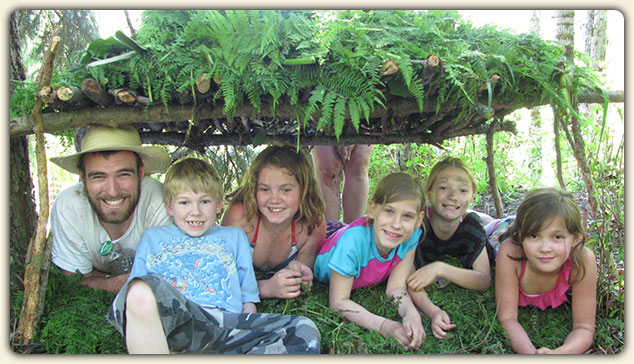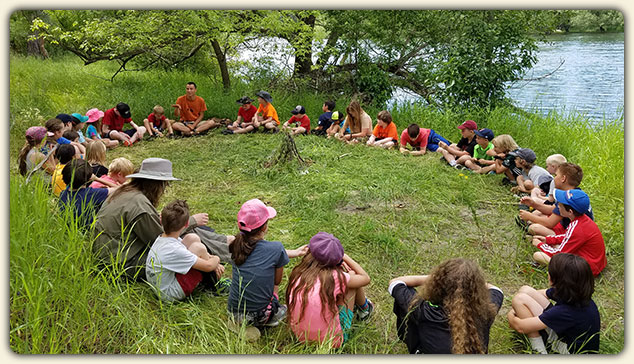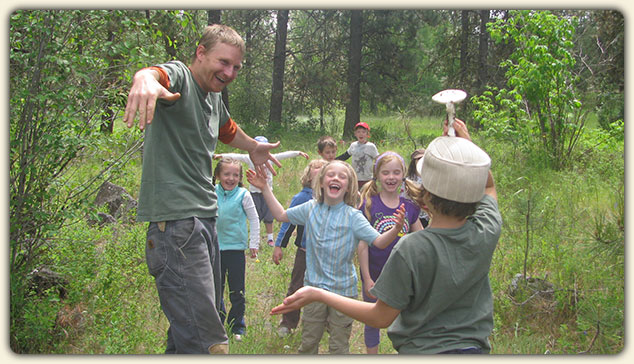 Twin Eagles Wilderness Skills Instructor Training Program is a ten day intensive that provides adults a rich opportunity to immerse themselves in the teachings of the Earth and develop themselves as nature connection mentors. Wilderness survival, wildlife tracking, wild edible & medicinal plants, naturalist training, bird language, nature based mentoring, outdoor leadership, and inner tracking become pathways to a transformational journey of deep connection with nature, community, mentoring, & self.
Twin Eagles has forever opened my eyes to myself, the world, and nature. I am eternally grateful!"
- Anna Anderson
Do you yearn to feel at one with nature?
Do you wish to guide the younger generation?
Are you seeking a community of like minds & hearts?
Do you want to truly discover yourself?
Then come join us. This experience will give you the chance to slow down and embrace time-tested, ancient practices of connecting deeply with nature and earth based approaches to education that we've been successfully facilitating for nearly twenty years. You'll steep in a culture of nature based mentoring with peers that will feel more like family by the end of the experience. You'll be guided by experienced, gifted, open-hearted mentors to discover your authentic self.
In a fast paced world that is increasingly fostering disconnection, this opportunity is designed from the ground up to holistically develop resiliency, a sense of place, confidence, vision, peace, meaning, leadership, mentoring, and connection. It is an opportunity to build relationships with what is truly important in life.
Twin Eagles Wilderness Skills Instructor Training Program:
Overview
We created the Twin Eagles Wilderness Skills Instructor Training Program for adults with a passion for nature, community, mentoring, and self-discovery. This program is designed to help you transform from yearning for deep connection to nature and mentoring, to living a life of deep connection with nature and mentoring.
The Twin Eagles Wilderness Skills Instructor Training Program is a transformational ten day intensive. The program is divided into two separate five day blocks - Wilderness Skills and Nature Based Mentoring.
Each day builds on the previous days, developing a powerful, holistic synergy that results in a potent, life changing experience.
Twin Eagles showed me that I can make a difference, that I have the potential inside of me to change the world."
- Jesse Hoag
Twin Eagles Wilderness Skills Instructor Training Program:
Wilderness Skills Overview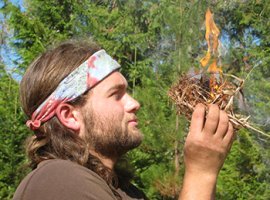 Wilderness Survival & Primitive Skills
Learn to provide for your most basic physical needs of shelter, water, fire, and food directly from the natural world. Build and sleep in primitive survival shelters. Train in a variety of primitive fire making methods. Learn to identify and purify diverse wild water sources. Experience the fundamentals of hunting and gathering. Other topics include tarp shelters, knots, fire safety, fire tending, and carving skills. Learning these primary skills of providing for one's self directly from the Earth imparts a deep sense of freedom, connection, and empowerment that just can't be put into words.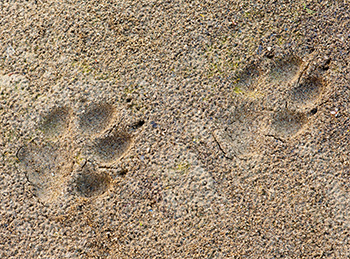 Wildlife Tracking
Learn the ancient art and science of wildlife tracking as a tool for exponentially expanding your awareness of the world around you. You'll discover how tracking is the original, multi-disciplinary, multi-sensory way in which humans observe patterns. We'll dive into clear print identification, behavior & gait interpretation, trailing animals, developing empathetic connection to animals via animal forms (imitating animal movement through your own body) and more. You'll discover how "the book of nature has no beginning, as it has no end", and feel deeply alive in body and senses.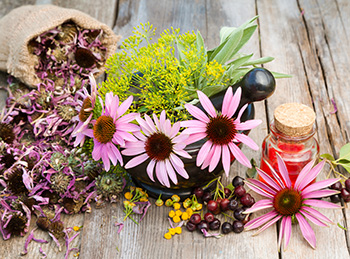 Wild Edible & Medicinal Plants
Gather experience of time-honored plant use through herbal remedies and edible wild plants. We'll journey deep into ethical harvesting, processing, preservation, and preparation of wild plants. We'll work with herbal remedies including tinctures, salves, poultices and more, as well as an assortment of edible wild plants, from roots to fruits, and stalks to seeds. Experience personal empowerment through our plant allies.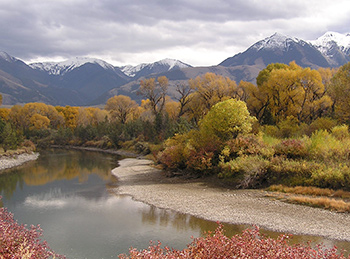 Naturalist Training
Experience the true breadth and depth of knowledge of place that was the foundation of our indigenous ancestors' ability to survive and thrive. Study the species identification and natural history of hazards, mammals, plants, ecological indicators, trees, and birds of the Inland Northwest. Learn the core routines of awareness, and best practices of naturalist training & knowledge of place that will serve as a foundation for all other nature skills.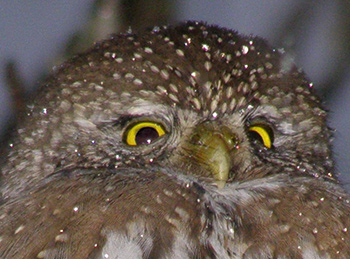 Bird Language & The Way of the Scout
Learn the language of the forest that allowed our earth based ancestors to move as one with nature. Discover how the sounds and movement in the natural world all have great meaning, which unlocks the secrets of animal communication. This is a truly subtle and sublime set of teachings that intensely increases one's awareness, allowing more up close encounters with wildlife, and increased inner silence, instincts, and intuition.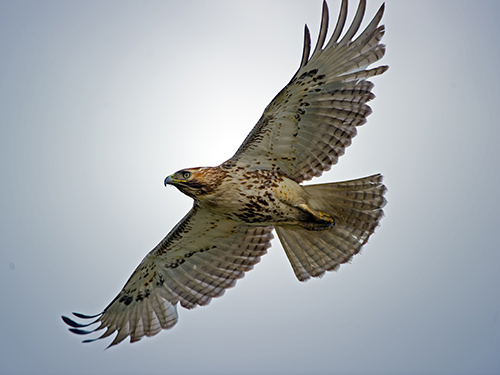 Final Challenge - The Embodied Experience
We'll bring the Wilderness Skills Training to a close with a formidable challenge that will not just put to test all the skills learned in the program, but forge deep bonds with nature, community and self. This will provide a powerful reflection of the journey, and support a strong integration of the program into your life ahead.
We hold true to participants receiving an embodied, integrated experience in the training days leading up to the final challenge. In the modern world it is all too easy to focus on the physical skills of survival or the making of material goods and crafts and miss the holistic experience contained in the many realms and facets of the human being such as the physical, emotional, mental and the spiritual levels of existence as well as the social, cognitive, language and experiential aspects of who we are. Holistic mentoring is what joins all this together in a dynamic way bringing the learner to a greater awareness how these diverse features work together.
Twin Eagles Wilderness Skills Instructor Training Program:
Instructor Training Overview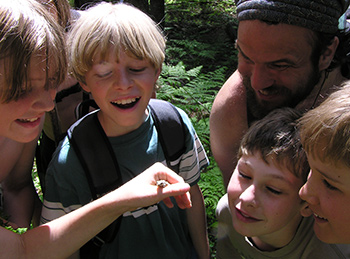 Nature Based & Coyote Mentoring
Discover the heart of Twin Eagles' extraordinary mentoring process that builds resilient connections amongst nature, community, family, and self. We'll explore one on one mentoring techniques like the Art of Questioning and Trickster Transformer. We'll dive into diverse topics like nature based games, understanding mentoring hazards and brain patterning. All of this comes together to inspire others to experience the joy of discovery, and ignite hope and responsibility for the Earth in the next generation.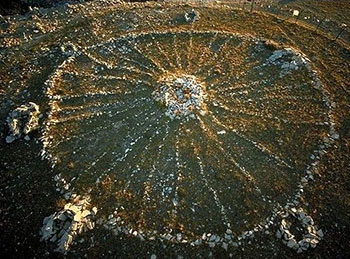 The Medicine Wheel
Learn the ancient earth based model of the medicine wheel that is common across worldwide traditional cultures, and how to apply it to modern individuals and communities. The medicine wheel is a circular model of life, with applications to the cycles of the day, the year, plant life, human development, nature connection, nature skills, program staffing via the Acorn, archetypes, flow learning, program planning, and peacemaking. In the end, the Medicine Wheel offers an older, whole, and more rooted way of experiencing and viewing our world and our actions in it.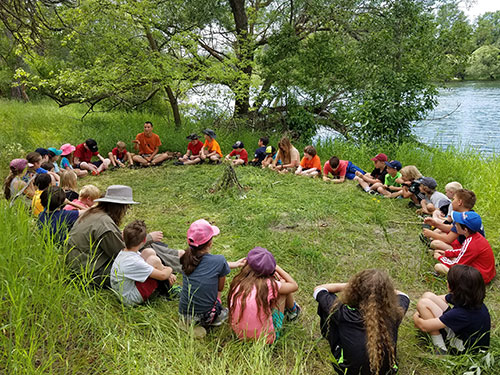 Cultural Mentoring
Experience a community based approach to mentoring that leverages the power of group facilitation, place based learning, and earth based cultural practices that breathe new life into the social setting. Learn group mentoring techniques that maximize the potential for learning via setting up a nature based culture of education. Discover how ancestral connection facilitates deep wisdom, and how intentionally designing relationships amongst multiple mentoring roles results in profound learning and connection.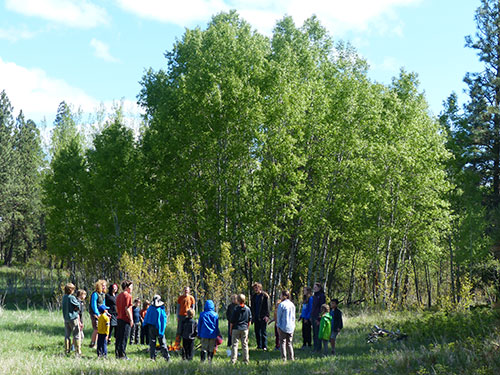 Program Structure & Protocols
Gain practical experience applying nature based approaches to education to actual program design. We'll take a deep dive into the process of putting together the many moving parts that combine into earth based transformational programs. You'll learn program protocols that ensure safety, learning, connection, fun, and respect in real life nature based programs for our modern world, all the while honoring the timeless wisdom of the old earth based cultures that are like medicine for the soul.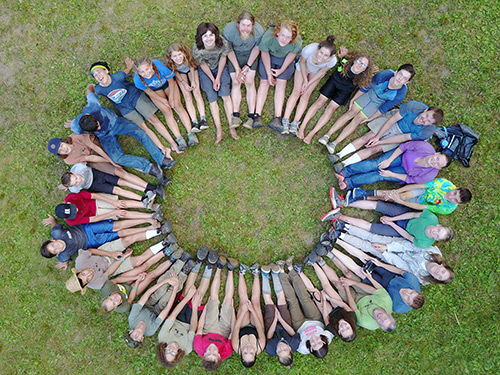 Peacemaking
Discover powerful and practical approaches to cultivate peace within yourself, as well as the group you are facilitating. Experience firsthand the truth of the quote "If there is to be peace in the world, there must be peace in the heart." Learn the teachings of the Peacemaker Principles, first brought to us from Chief Jake Swamp of the Haudenosaunee (Iroquois) Confederacy, that are responsible for turning five warring nations into what is now a thousand year old continuous stretch of peaceful democracy.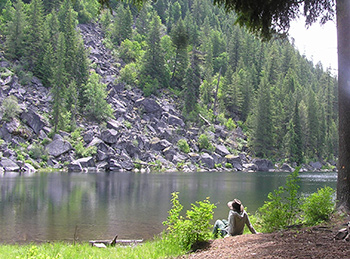 Inner Tracking
You'll journey deep within to discover your authentic self. You'll learn a set of nature based consciousness practices, like the Ecology of Self, to navigate the inner landscape of shadow and light, and reveal your passion, power, and purpose. You'll journey through beliefs, learning to release those that hold you back and embrace those that support you to live the life you dream of.
How many ways can I say awesome, incredible, and amazing?! I loved the Twin Eagles experience. The natural world has come to life in new and amazing ways. I loved the challenge. The instructors are wonderful people. The program has helped improve my self-confidence and self-reliance while introducing me to new skills and techniques. I know I can handle more change and challenge than I could before the program started. I greatly appreciate the time I've had with the community, and the skills I've gained will help me and my own community. The program gave me the opportunity to practice a way of life that desperately needs to be preserved and passed on. My deepest gratitude for this fantastic voyage."
- Graham McLaren
Twin Eagles Wilderness Skills Instructor Training Program:
Mentoring Philosophy
One of the keys to Twin Eagles' success is our unique expression of nature based mentoring. Traditional indigenous wisdom, modern brain research, and decades of our own personal experience mentoring thousands of people all agree that the best way to learn something is experientially, under the guide of mentors. The cycles of the natural world form a blueprint for learning that guides this journey of connection.
When you come here, you'll have experienced mentors who truly show up powerfully for you, holding space for you as you travel deep into connection with nature, community, and yourself. Mentors who really see you with compassion and understanding and also hold a high bar for you to grow into. Our role is to train you with new skills, and then present challenges for you to face. We're here to help you see that you are more capable that you might realize. Having experienced mentors guide your journey results in learning that is more holistic and more efficient. We help guide you to draw forth previously untapped potential within yourself to meet the challenges at hand. Through the process you'll develop a new, more powerful sense of self. We're here to guide and support you to emerge into your greatest potential.
At Twin Eagles deep nature connection mentoring is a way of life. At our Wilderness Skills Instructor Training Program, you can expect to be mentored by caring, rooted, knowledgeable, and skillful instructors who will meet you where you are at and artfully guide you forward on your journey of discovery. In the end, you'll own your accomplishments as your own. You'll feel the power and resiliency of your interconnected relationships to the greater web of life. The skills, practices, and mindset learned will last a lifetime.
My entire experience with Twin Eagles has been amazing. The experience has helped me explore my potential as a human being faster than I would have on my own. It feels so good to be a part of something I believe in. It has helped me deepen my respect for all living things. I've grown into a more connected, responsible, and competent individual and leader. It has provided an opportunity to explore the gifts I have to share with this world around me. I now walk with more confidence and a strengthened belief in myself. As a result of this program, I am living life to its fullest! Thank You!"
- Josh Walters
Twin Eagles Wilderness Skills Instructor Training Program:
Instructors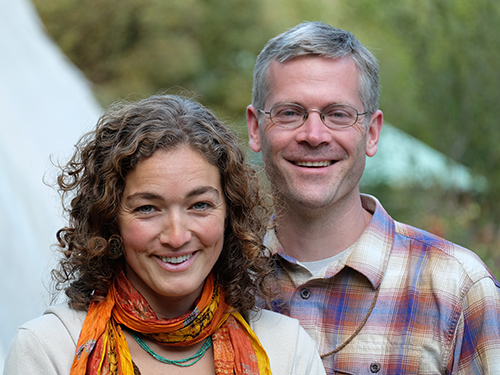 At the Twin Eagles Wilderness Skills Instructor Training Program:, we're proud to have an instructing team comprised of highly passionate and gifted instructors steeped in deep nature connection, the art of mentoring, and self-awareness. Our team is led by Twin Eagles Wilderness School directors and founders Tim Corcoran and Jeannine Tidwell. Lead instructors offer significant support throughout the experience.
Each member of our leadership team has over 15 years experience in the field, having been trained by renowned mentors themselves and then, more importantly, made the teachings their own. We haven't just practiced and learned these skills, we've lived them. As a mentoring team, our approach is sourced from the natural world, giving us an uncommon strength, unity, and resiliency.
I am forever grateful for my experience at Twin Eagles. I feel held in a community of mentors who truly show up for me and know how to support me in just the way I need. I see my gifts more clearly. I have been given the opportunity to face my fear, whether it be leading the group or traversing a steep mountainside. I see now that I can do anything, that I am not small, but very big!"
- Alex Kiersky
Twin Eagles Wilderness Skills Instructor Training Program:
The Inner Journey
Having facilitated transformational, community based, deep nature connection mentoring programs over the last fifteen years, we've seen that the natural world is the original and ideal context for deep, authentic self-discovery. The best of indigenous and modern processes combine to support a powerful and deeply transformative experience of self-awareness. As mentors, we have taken this hero's/heroine's journey ourselves, "gone through the fire" so to speak, and we're here on the other side to guide you through.
It is one thing to teach a person new physical skills, but it takes experience and a very special quality of mentoring to guide you through the inner journey to claim your power and purpose. This is where our passion really shines. You'll make a palpable connection to your passion, power, and purpose, and experience greater self-confidence, intuition, and creative potential to create the life you dream of.
Through Twin Eagles, I feel more confident in who I am, trusting of the world & myself, and connected to my vision, joy, and passion."
- Brian Taylor
Twin Eagles Wilderness Skills Instructor Training Program:
The Location - Pristine Sandpoint, Idaho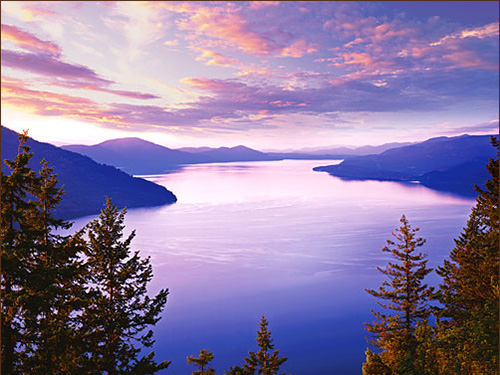 The Twin Eagles Wilderness Skills Instructor Training Program is based out of our beautiful campus just outside of Sandpoint, Idaho. Sandpoint was named the nation's "Most Beautiful Small Town" by Rand McNally and USA Today, and for good reason.
It sits on the northern shore of magnificent Lake Pend Oreille, Idaho's largest lake at 43 miles long, and is nestled between the Selkirk and Cabinet mountain ranges which encompass millions of acres of national forest, native habitat of wolves, grizzlies, cougars, wolverines, and the last remaining caribou in the continental 48 states.
This is a land of spirit and of uncompromising natural beauty, home of the traditional territory of the Kalispell Tribe of Indians, a thriving arts community, the top rated Schweitzer ski resort, and a progressive small town community. It doesn't take long to learn why Sandpoint is known as the "hidden gem" of the northwest!
The importance of our location can't be overstated. Beyond just setting the context for your experiential journey, the location is something that you will make a visceral connection with, something that you will merge essences with throughout your experience.
The Inland Northwest contains some of the largest tracts of unspoiled wilderness in the continental US. It is rich with diversity and it includes a variety of unique ecological niches. Pristine wilderness is the norm here. Sandpoint is all about nature, full of progressive earthy folks and old back-to-the-land'ers. When you come to Twin Eagles, you'll truly be immersing in the wilderness.
Wilderness is not a luxury but a necessity of the human spirit"
- Edward Abbey
Twin Eagles Wilderness Skills Instructor Training Program:
Meals & Accommodations
Camping is included for participants in the Twin Eagles Wilderness Skills Instructor Training Program. Participants are responsible for bringing their own tents and sleeping gear.
Meals are the responsibility of the participants. Drinking water is provided for participants.
Through my time at Twin Eagles, I've been given the gift to make meaning out of my life, and bring purpose to my daily efforts. It feels so good to live those positive qualities that I've learned from Twin Eagles - connection, awareness, generosity, and heart centeredness. I now stand for becoming more of my highest self every day. This program has exceeded my expectations!"
- Karen Pogorzelski
You're probably a great match for our Wilderness Skills Instructor Training Program if any of these are true:
You have a passion for nature, community, and self-discovery.
You wish to develop yourself as a nature based mentor for the younger generation.
You are yearning for mentors to guide you into your greatest potential.
You are fit for challenges and adventures in both the outer and inner landscape.
You value learning experientially, learning by doing.
You respect indigenous wisdom.
You want to discover ways to bring the wisdom of nature back into the modern experience.
You want to discover and feel in your body how you fit in to the greater interconnected web of life.
You are ready to wake up to a new level of consciousness, to discover a new possibility of what it is to be fully alive.
Twin Eagles Wilderness Skills Instructor Training Program
Details at a Glance
Location: Camp Stidwell, just south of Sandpoint, Idaho.
Ages: Adults 18+. Motivated older teens considered on a case by case basis.
Group Size: Up to 25 participants
Accommodations: Camping included.
2023 Dates: Thursday June 1 - Saturday June 10, 2023.
Times: We usually meet daily from 9:00 am - 5:00 pm, with evenings spent practicing the skills learned during the day. There may be some exceptions where we meet earlier or later.
Cost: $1497 for the full ten day program. Scholarships up to 30% available.
Concerning all acts of initiative and creation, there is one elementary truth: the moment one definitely commits oneself, then providence moves too. A whole stream of events issues from the decision, raising in one's favor all manner of unforeseen incidents, meetings and material assistance, which no person could have dreamt would have come their way. Whatever you can do, or dream you can dream, begin it. Boldness has genius, power and magic in it! Begin it now."
- Goethe
Have more questions about the Twin Eagles Wilderness Skills Instructor Training Program? Contact us here!
Return from Wilderness Skills Instructor Training Program to Wilderness Survival
(homepage)