Women's Retreat
An invitation to Wholeness
Dates: TBA
Location: TBA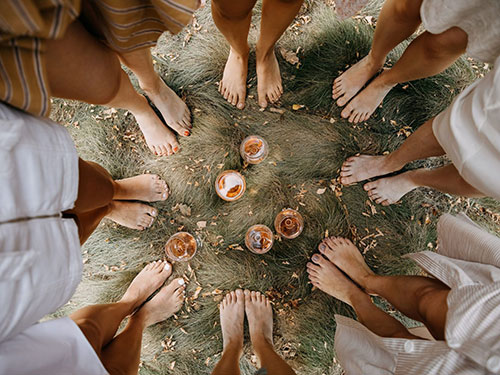 We ache to be who we really are. How many places and ways can all the parts of ourselves be truly lived in a world that doesn't always have the time or space for it? A woman's journey to wholeness is in becoming her complete self.
This is a wilderness retreat for your true self to seek its greatest expression. Stirred by the calling and rhythms of nature, it's an opportunity to step outside of ordinary time into a liminal time and space of true belonging, where you can receive the nurturing and support for clarifying the calling of your life and understanding all of who you are.
When we sit in nature we are given the extraordinary gift of experiencing our true nature through hearing the wise and hidden places within ourselves. There's a metamorphosis that happens there when we bring the many parts of ourselves into unity and alignment that we might not have been able to experience before, had our lives been a little more supported. A deeper peace is etched onto the soul's tablet. An emergence begins to take place when we sit at the edge of our own integrity, in the heart of nature, naming our truth and speaking our needs.
The soul is like a wild animal - tough, resilient, savvy, self-sufficient, and yet exceedingly shy. If we want to see a wild animal, the last thing we should do is to go crashing through the woods, shouting for the creature to come out. But if we are willing to walk quietly into the woods and sit silently for an hour or two at the base of a tree, the creature we are waiting for may well emerge, and out of the corner of an eye we will catch a glimpse of the precious wildness we seek."
- Parker Palmer - author, educator, activist
We have a vibrant living wisdom within. Discovering and rediscovering ways of being in touch with that wisdom is essential for creating our lives to the fullest. By reaching beyond the linear roads, these wilder paths of connecting with the essence of our being show us the truth of who we are and give meaning and direction to our everyday lives.
The sanctuary of this experience offers one the opportunity to ask such questions as, "At which doorway of my life am I now standing at? Where am I about to enter or leave? What might be preventing me from the crossing? What gifts would enable me to do it?" This Women's Retreat offers you the chance to seek the frontier of these questions and hear the presence of your inner voice that emerges.
The Power of The Collective
Being in a circle with other women in a solid container of support is something we don't always get in our everyday lives. Stepping into that circle produces a power that permeates our experience with discovery and energy, fueling us and blessing us with trust and courage for our life's journey.
Life can get busy and all encompassing. There's so much to do. And there are a lot of distractions. Sometimes it's hard to find the people we can speak the same language with. Sometimes we don't even know where to find those women we could share and connect with. This retreat offers an invitation for a compelling conversation to engage in with other women. It's an opportunity to more fully experience ourselves in these complex times with other women making the journey home to themselves as well.
Connecting with other women who are hearing the call will give you the evidence for understanding why you've chosen to come in the first place. It's that very mystery that delivers transformation. You'll be given the chance to be seen, supported, witnessed, encouraged and loved in ways you might not normally be given in your regular, everyday life.
In this retreat you'll experience such things as:
Exploring your innate creativity through art
Yoga for accessing internal wisdom
Mythic storytelling as metaphor; emulating your experience
Guided meditation to restore your body and quiet your mind
Renewing your purpose and passion for living life to the fullest
Mentoring, mirroring and support for your entire process
Tools for connecting with who you truly are and living the life you're called to live
Explore cultural traditions of the Four Directions and applications for health and healing
Engaging in deepening conversations that enlarge the scale and perspective of your life
Participate in small group exercises and counsel to help mirror the diversity in yourself
Time to commune with nature and ritual to amplify the container of your experience
Support for reintegrating and incorporating your experience back into your daily life
Compelling questions for self-reflection that lead to examining assumptions, assessing personal values and thus, gaining learning for the development of new ideas for your journey forward
This is an opening into solitude, sisterhood, silence, steeping in the senses, touching the wild spirit within and tending to your body, your heart and your soul's self-care.
Commitment and Preparations
To help you prepare for this experience, we're offering a complimentary 30 minute call to support your process of readiness. Additionally, to help build familiarity and trust, we offer 1:1 mentoring calls for participants leading up to and following the retreat. For more information and details please call Jeannine Tidwell at (208) 265-3685.
Your Guide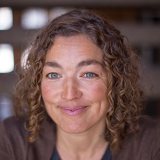 Jeannine Tidwell has been mentoring people of all ages for over two decades. She leads programs, community events, and offers personal coaching to people in mentoring, leadership, personal growth and vision. She offers programs for girls, young women, and women, as well as other opportunities for empowerment, community building, Rites of Passage and embracing one's wholeness.
Accommodations
This retreat takes place at Medicine Circle Eco-Retreat Center located north of Priest River, Idaho. Medicine Circle is a beautiful and unique, off-the-grid setting where you'll experience the shelter of stars and the warmth of fire. Accommodations include sleeping in traditional tipis or yurts. There are solar-powered showers with hot running water and no-flush composting toilets. There is plenty of privacy for personal solace and reflection.
Travel
Each person is responsible for all travel to and from the program location. Carpooling is encouraged and we're happy to help coordinate by sharing contact information of people interested in doing so.
Group Size
To support a powerful experience, we've limited registration to twelve people.
Times
This program begins at 9:00 am on Thursday and ends approximately 3:00 pm on Monday. To support a spacious arrival and settling in, participants are welcome to arrive the evening before for an extra $10. As well, please allow adequate time for departure.
Cost
We are offering this full weekend on a sliding scale of $650 - $850 in order to accommodate a range of economic circumstances for those coming. The sliding scale also represents the dignity and integrity of the culminating evolution of our work. The cost is all-inclusive, covering all materials, accommodations and most meals.
A voice in me said, you have to rise to the occasion or the best in you will die."
- Lily Yeh
To Apply
Registration for this Women's Retreat is not yet open.
If you prefer to pay by check, or have questions, Contact Us here.
Scholarships are available for this program - click here for more information.
Return from Women's Retreat to Wilderness Survival
(homepage)