Twin Eagles Monthly Youth Programs
for kids ages 6 - 13
Spokane, Washington
in the Inland Northwest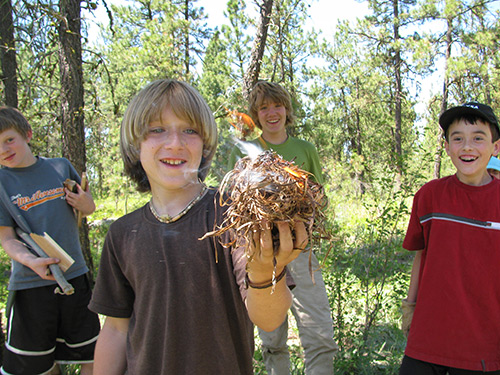 Twin Eagles Monthly Youth Programs, offered in Spokane, WA, is a nature based outdoor program for kids ages 6 - 13 that runs one Saturday per month from October to May. Whether you are joining for the first time, or keeping the connection alive from our summer camps, this is a great way for youth to experience deep nature connection mentoring throughout the seasons here in the Inland Northwest. Kids have a rare opportunity to slow down to nature's pace and experience themselves in a community of passionate nature based learners through activities such as fire by friction, animal tracking, songs, local species interrelations, group challenges, wild edible & medicinal plants, natural shelter building, storytelling, sensory awareness and much, much more.
We work with the whole family in mentoring children, hence we offer seasonal family/community sessions throughout the year. The unique and innovative approaches we work with at our monthly youth programs blend ancient, native models of education used by our ancestors for thousands of generations with contemporary learning styles backed by modern day brain research - this is Nature Based Mentoring.
While I have helped my children connect to nature and wilderness, Twin Eagles Wilderness School brings it to a whole new level for them. The Twin Eagles nature based mentoring approach is very powerful on many levels. Twin Eagles Wilderness School is one of my top three favorite parts of the Sandpoint area!"
- Michael Welp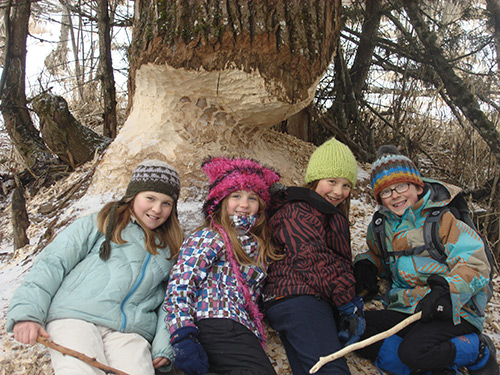 Where?
Twin Eagles Monthly Youth Programs - Spokane is held at Indian Springs - located about 15 minutes southwest of downtown Spokane. We are blessed with access to 50 acres of diverse forests, fields and a spring fed pond teeming with life.
How Many?
At our monthly youth programs, we are committed to a high mentor to student ratio of at least one-to-six to ensure a high quality program. We enroll students ages 6 - 13. Maximum program enrollment is 30 students. There are ample opportunities for kids to work one-on-one with mentors.
When?
Twin Eagles Monthly Youth Programs are offered one Saturday per month, for a total of eight sessions from October - May. Sessions run on from 9 am - 3 pm, unless otherwise noted.
Twin Eagles Monthly Youth Programs - Spokane 2021-2022 Dates
Saturday, October 2 (Opening Session)
Saturday, November 13 - Cancelled
Saturday, December 4
Saturday, January 1
Saturday, February 5
Saturday, March 12
Saturday, April 2
Saturday, April 16 - Make up day for November cancelled session
Saturday, May 21(Closing Session)
How Much?
Twin Eagles Monthly Youth Programs - Spokane 2021-2022 (8 sessions) · $490 · scholarships available
50% deposit ($50 of which is non-refundable) due upon registration, with remaining 50% due Dec 1.
Hands down, the monthly youth programs offered by Twin Eagles was my son's favorite experience, over and above any art program, sports program, or other organized activity he has attended. I believe the overwhelming positive response can be attributed to the unique nature based mentoring process Twin Eagles offers children, answering some core childhood needs that too often go unmet for many of today's busy children. Particularly, Twin Eagles offers children the experience of becoming a community that shares stories, songs and rituals, and that learns through age-old mentoring practices that build on a child's sense of wonder and expand children's awareness about their place in the natural world. This experience is precious."
- Carrie Lipe
To Apply
Registration is currently open for Twin Eagles Monthly Youth Programs 2021-2022.
Complete an online application and pay by credit card by clicking the "Apply Now" button below.
Scholarships are available for all youth programs - click here for more information.
Questions? Contact us here.
Please Note: Our programs often fill to capacity with waiting lists, sometimes quickly. Your child's space in this program is not reserved until we have received both a completed application and a deposit, and you have heard from us that they have been accepted and registered. Thank you!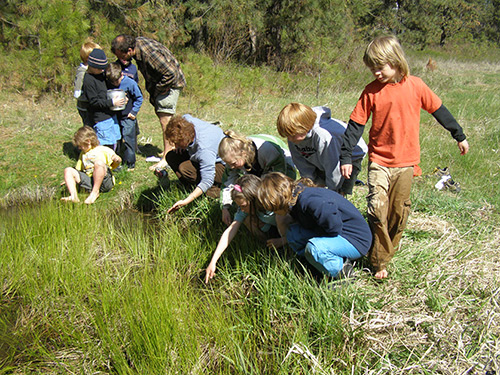 Never before in history have children been so plugged-in - and so out of touch with the natural world...direct exposure to nature is essential for healthy childhood development - physical, emotional and spiritual."
- From Richard Louv's Last Child in the Woods
What is Nature Based Mentoring?
Nature Based Mentoring is a system of teaching that blends ancient mentoring techniques from traditional indigenous cultures around the world with tools from modern field ecology and insights from research in brain development, learning theory and experiential education.
Learning is facilitated by mentor relationships and by the power of one's direct observation and experience. As well, this process develops one's sense of interconnected identity, increases awareness of natures patterns, rhythms and cycles, teaches many essential life skills and passes knowledge of the earth and traditional human culture from generation to generation.
As participants progress through Twin Eagles' programs, they become comfortable and confident outdoors, laying a strong foundation of respect and love for the earth and all of life.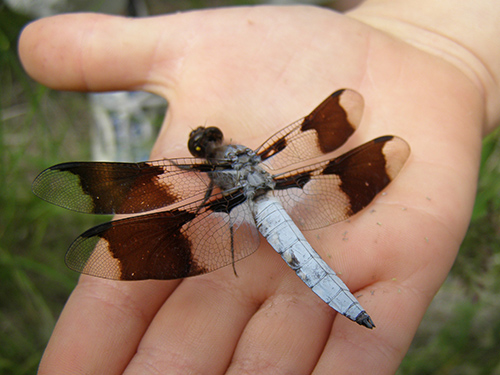 Instruction and Activities
Twin Eagles Wilderness School honors elements of the traditional mentoring process while also drawing from modern research in the fields of brain development and education - creating a blend of challenges and learning opportunities which address multiple learning styles and foster a child's sensory integration.
Children will be guided to a deep and intimate relationship with the natural world by highly passionate instructors, themselves trained in the ancient Art of Mentoring.  The Twin Eagles curriculum model blends three elements:
Teachings of the Earth ~ Developing naturalist skills, using wild edible and medicinal plants, building shelters, fire making, natural rope making, outdoor cooking, native crafts, and more.
Teachings of Family and Community ~ Storytelling, music, movement, humor, thankfulness, communication skills, group adventures, respect for all things, and more.
Teachings of Awareness ~ Using all five senses, tracking, lost-proofing, self awareness, journaling, native scout skills, bird language, ceremonies, and more.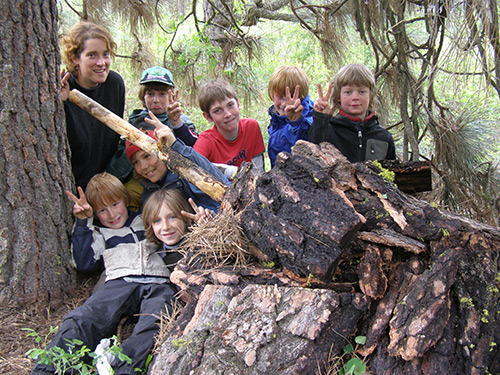 Through Twin Eagles my son's relationship with nature's cycles and inhabitants has grown much tighter.  By being more comfortable in nature, feeling a part of nature, and seeing his place in nature, he has become more at home within himself."
- Gabrielle Duebendorfer
Benefits to Your Child:
Nature Based Mentoring helps your child:
Experience nature's circular time frames, cycles, seasons, rhythms and migrations - providing a contrast to the linear time frame experienced in modern culture and offering a deeper sense of one's place in the natural cycle of life.
Increase awareness and outdoor living/survival skills, which leads to greater confidence outdoors, and a more secure sense of self in the world.
Share healthy adventure, challenge and fun within a community of passionate teachers, children and families.
Gain a sense of place through direct experience with nature.
Return from Monthly Youth Programs to Wilderness Survival
(homepage)