Homeschool Nature Program for Youth
Twin Eagles Community School for kids ages 6 - 13
Weekly in Sandpoint, Idaho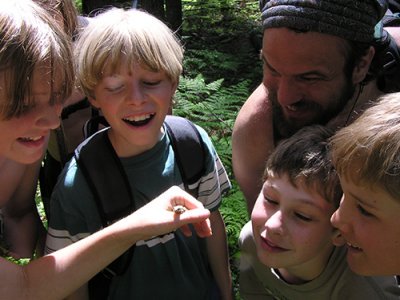 Twin Eagles Community School, our weekly homeschool nature program in Sandpoint, is a nature based outdoor program for homeschooled youth ages 6 - 13 that runs in three seasonal blocks Autumn, Winter, and Spring. Children spend one day a week outside with our instructors deepening connections with nature, community, family, and self. A deep and intimate relationship with the natural world is fostered through activities such as making fire by friction, storytelling, games, animal tracking, learning wild edible plants, animal forms, sensory awareness, and more.
The unique and innovative approaches we work with at our homeschool nature program blend ancient, native models of education used by our ancestors for thousands of generations with contemporary learning styles backed by modern day brain research - this is Nature Based Mentoring.
As a parent, Twin Eagles Wilderness School fills the category of medicine for my child's soul. The magic that is created through the amazing instructors, the children, and the natural world isn't to be found easily in this fast 'developing' world. The places my child is able to explore, in relation to mentors, peers, the natural world and herself is so valuable and enriching to her developing being. She is continually being challenged in the perfect way for her, the mentors are so acutely aware of their role and so able to meet her in her true self just where she is in any given moment. I feel our lives are so blessed to have the resource of Twin Eagles Wilderness School in our community. I am truly grateful."
- Jennifer Ott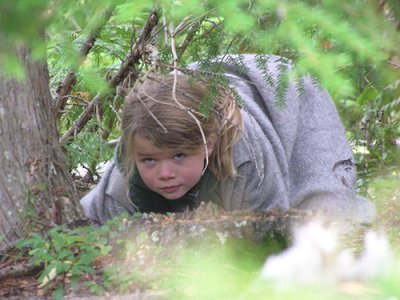 Where?
Twin Eagles Community School Sandpoint, our weekly homeschool nature program, is held at Camp Stidwell - located about 20 minutes south of Sandpoint, Idaho. This is a beautiful location on Mirror Lake in Sagle, Idaho. Camp Stidwell is a private camp owned and operated by Sandpoint Kiwanis. We are blessed with access to over 160 acres that includes lake frontage, mature diverse forests, meadows, as well as access to Mirror Creek. Other facilities include a large outdoor pavilion, outhouses, and a well-stocked first aid station.
How Many?
At our homeschool nature program we are committed to a high mentor to student ratio of at least one-to-six to ensure a high quality program. We enroll students ages 6 - 13. Maximum enrollment is 25 students at each program. There are ample opportunities for kids to work one-on-one with mentors.
When?
Twin Eagles Community School Sandpoint
Our Sandpoint homeschool nature program sessions run one day per week on Fridays from 9 am - 3 pm
Sandpoint Autumn Block 2023 Dates (7 Sessions)
Friday, September 22
Friday, September 29
NO SESSION on Friday, October 6
Friday, October 13
Friday, October 20
Friday, October 27
Friday, November 3
Friday, November 10
Sandpoint Winter Block 2024 Dates (5 Sessions)
Friday, January 12
Friday, January 19
Friday, January 26
Friday, February 2
Friday, February 9
Sandpoint Spring Block 2024 Dates (5 Sessions)
Friday, April 12
Friday, April 19
Friday, April 26
Friday, May 3
Friday, May 10
How Much?
Sandpoint Autumn Block (7 weekly sessions) · $525 · scholarships available
50% due upon registration (25% is non-refundable), with remaining 50% due Sep 8.
Sandpoint Winter Block (5 weekly sessions) · $375 · scholarships available
50% due upon registration (25% is non-refundable), with remaining 50% due December 29.
Sandpoint Spring Block (5 weekly sessions) · $375 · scholarships available
50% due upon registration (25% is non-refundable), with remaining 50% due March 29.
Through my son's participation in Twin Eagles, what I have seen grow most is a tremendous amount of respect. Watching his awareness of nature, people and everything unfold is just beautiful. His excitement in everything he learns and experiences - his yearning to learn more - has grown vastly. Thank You!"
Tammy Martinsen, parent
To Register
Registration is currently open for Twin Eagles Community School Sandpoint 2023-2024.
Complete an online application and pay by credit card by clicking the "Register Now" button below.
Scholarships are available for this program - click here for more information.
Questions? Contact us here.
Please Note: Our programs often fill to capacity with waiting lists, sometimes quickly. Your child's space in this program is not reserved until we have received both a completed application and a deposit, and you have heard from us that they have been accepted and registered. Thank you!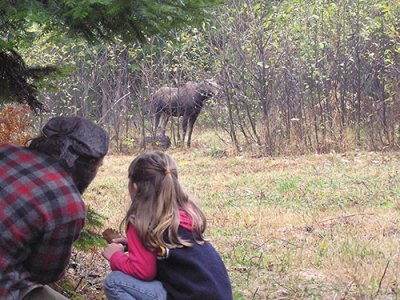 Never before in history have children been so plugged-in - and so out of touch with the natural world...direct exposure to nature is essential for healthy childhood development - physical, emotional and spiritual."
- From Richard Louv's Last Child in the Woods
Nature Based Mentoring
At our homeschool nature program, our mentoring philosophy is grounded in the fact that human beings are multi-faceted and that personal growth and discovery is revealed gradually. For this reason we are committed to long-term mentoring relationships with whole families that support each student to unfold their natural gifts and potential over time.
Our homeschool nature program provides experiences for children to deeply immerse their senses in the landscapes of nature and give them adventure challenges that are fun, test their strengths and intimately connect them to the land and themselves. By taking this journey, children learn to be comfortable and confident outdoors, and a solid foundation of a love for our Earth is laid.
We inspire children to grow as life long learners by nurturing their natural curiosity for the world around them. We help them form these curiosities into a cohesive and intense passion for learning. Thus, children grow into themselves holistically and are set forth on a path to discover their own unique gifts that they will one day share with the world.
Ultimately, students learn to ask questions for themselves and seek answers in their world; the simple truth that all things are teachers is revealed.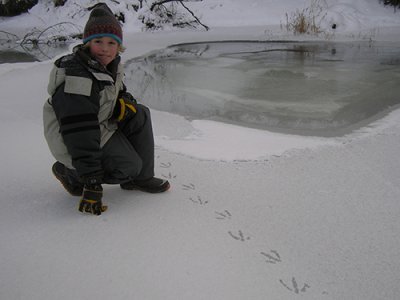 Curriculum
Our homeschool nature program curriculum is a three-part balance:
Teachings of the Earth - Naturalist skills, wild edible and medicinal plants, building shelters, firemaking, outdoor cooking, native crafts, and more.
Teachings of Family and Community - Storytelling, music, movement, humor, thankfulness, communication skills, group adventures, respect for all things, and more.
Teachings of Awareness - The five senses, tracking, lost-proofing, self awareness, journaling, native scout skills, bird language, ceremonies, and more.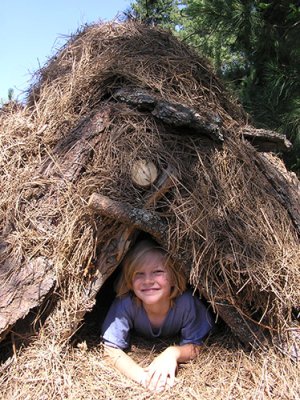 Why is this important?
We recognize that today's youth will be the true leaders of our future. We believe that through engaging the imagination and senses, nurturing their love for the earth, helping them develop their own unique gifts, being committed to passion-based learning and long-term mentoring, and helping children develop the fiber for adapting to natural challenge and change with resiliency, we hope to foster a larger community of naturalists, life-long learners and caretakers of our earth for the future generations. We invite you to come be a part of this exciting endeavor!
Return from Homeschool Nature Program to Wilderness Survival
(homepage)