Wildlife Tracking Class
Expedition to Moses Lake Sand Dunes
Dates: TBA
Moses Lake Sand Dunes, Moses Lake, Washington
Adults and motivated older Teens Welcome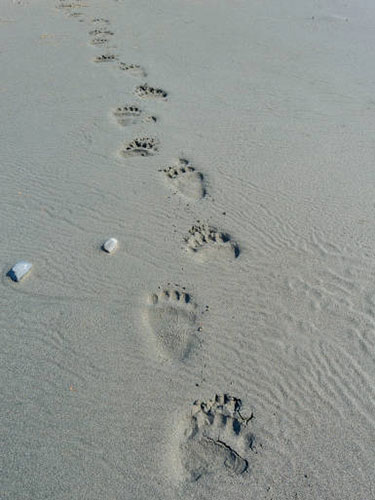 Our wildlife tracking class gives you the opportunity to study the art of tracking in one of the northwest's finest tracking environments! The fine sandy soil of Moses Lake Sand Dunes allows for excellent study of a wide variety of wildlife track and sign, making this area a perfect training ground for both the technical and intuitive skills of tracking.
Tracking is like dancing, because the body is happy!"
- !Ngate Xgamxebe, traditional San Bushman
During this weekend, you'll discover how tracking is the original, multi-disciplinary, and multi-sensory way in which human beings have evolved to observe patterns and make sense out of the world. We'll spend time learning:
Clear Print Identification
Sign tracking
Substrate Analysis
Behavior Analysis and Gait Interpretation
Track Aging Methods
Ecological Assessment and Big Picture Analysis
Trailing Animals
Empathetic Connection to wildlife through Animal Forms
Intuitive Tracking
Participants will learn a collection of skills for furthering their own naturalist and tracking studies, along with exciting, timeless experiences of trailing animals through the sand!
In the end you'll feel deeply alive in body and senses, as you discover that the landscape is the greatest book ever written, with a constant stream of stories and mysteries just waiting to be unraveled.
The book of nature has no beginning, as it has no end.
Open this book where you will, and at any period of your life, and if you have the desire to acquire knowledge you will find it of intense interest, and no matter how long or how intently you study the pages, your interest will not flag, for in nature there is no finality."
- Jim Corbett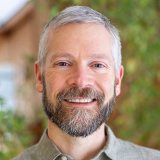 Instructor Tim Corcoran has been a wildlife tracker and mentoring others on the tracking journey for over 15 years. Tim is also a hunter, an archer, a father and a husband and loves sharing his passions with others through his work at Twin Eagles Wilderness School and beyond. Tim has been trained by this country's finest trackers including Paul Rezendes, Tom Brown Jr., John Stokes, Jon Young, and Dr. Jim Halfpenny. Tim's approach to mentoring trackers is centered on balancing a scientific approach with a heart centered approach, resulting in a holistic experience of tracking that brings out the very best in us as humans.
Logistics
This wildlife tracking class runs from Friday at 7:00 pm until Sunday at 3:00 pm. Camping is included. Saturday night we'll share in a community potluck, so bring a dish to share. Bring your own meals other than that. Facilities are primitive, so we'll need to bring in everything we need for the weekend.
Registration
Pricing:
To Apply
Registrations are not currently being accepted for this workshop.

Please Note: Our programs often fill to capacity with waiting lists, sometimes quickly. Your space in this program is not reserved until we have received both a completed application and a deposit, and you have heard from us that they have been accepted and registered. Thank you!
Have more questions about this workshop? Feel free to contact us.
Return from Wildlife Tracking Class to Wilderness Survival
(homepage)