Wild Women!
A deep nature connection adventure to connect with your innate wild, soulful essence
Dates: Friday October 7 - Sunday October 9, 2022
Location: Scotia House Retreat Center, Newport, WA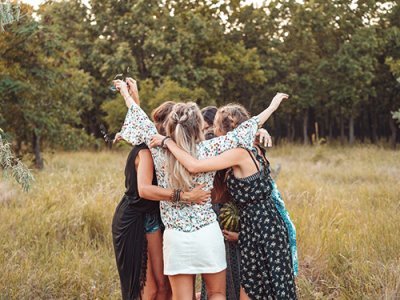 Gathering all Wild Women! Come join us for an amazing outdoor deep nature connection adventure to connect with your innate wild, soulful essence. This is an opportunity to reconnect with your wild, instinctual animal nature and deepen your understanding of the wild woman archetype through a direct immersive experience.
This weekend you'll experience a weaving together of many things such as:
Explore receptivity and intuition through personal and group exercises
Eat, drink and craft edible and medicinal teas from wild plants
Make wildcrafted medicine to use and take home at the end of the weekend
Wander and navigate the land together discovering the stories and songs of place
Use ritual, storytelling, dreams and the imaginal realm to explore personal mythology
Participate in partner exercises and group council that will deepen your experience
Time for quiet, stillness and self-reflection
Practice knife carving and working with other survival tools in a safe setting
Learn awareness skills for how to feel more comfortable, at ease, and at home outside and in your body
Learn loom weaving techniques and weave a craft with natural plant fibers
Learn fire by friction or other fire making techniques to make a fire from natural materials
Explore natural and instinctual movements to expand your agility, flexibility and mobility
Gather with us for an inspiring and connective weekend with a group of amazing women and mentors!
Your Guide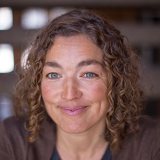 Jeannine Tidwell is first and foremost a mother. This role has stretched her beyond what she thought possible. She has been mentoring people of all ages for over two decades. She leads programs and offers coaching to people in mentoring, leadership, personal growth and vision. She offers programs for girls and women in Rites of Passage.
Accommodations
This program will be held at Scotia House Retreat Center in Newport, Washington. Scotia House is beautiful, quaint retreat center situated on 60 acres, located about one hour west of Sandpoint, Idaho and one hour north of Spokane, Washington. Indoor activities will take place in the large lodge, while outdoor activities may be happening in the forests and meadows on site. The indoor space at Scotia House serves as both a gathering space and sleeping location. There are also several comfortable beds inside the main lodge for those who may need to sleep on a bed rather than in sleeping bags and pads. Please specify your needs after registration. Beds are on a first come first serve basis. Outdoor camping is also available.
Travel
Each person is responsible for all travel to and from the program location. Carpooling is encouraged and we're happy to help coordinate by sharing contact information of people interested in doing so.
Group Size
To support a powerful experience, we've limited registration to 15 people.
Times
This retreat begins at 5:30 pm on Friday and ends approximately 3:00 pm on Sunday. Please allow adequate time for arrival and departure.
Cost
We are offering this retreat at $375. The cost covers all materials, accommodations and some meals.
To Apply
Registration for Wild Women! is currently open.
Complete an online application and pay by credit card by clicking the "Apply Now" buttons below.
If you have questions, Contact us here.
Scholarships are available for this program - click here for more information.
Return from Wild Women! to Wilderness Survival
(homepage)