Mother Daughter Program
Dates: Friday, May 17 - Monday, May 20, 2024
Location: Medicine Circle Eco-Retreat, Priest River, Idaho
for Mothers and their 8 - 13 year old daughters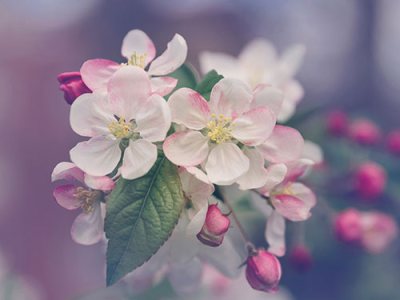 Motherhood - a monumental journey. A journey of seeing our daughters grow and change, and a journey of being a refuge and sanctuary for their greatest unfolding.
Through the mother daughter bond our daughters learn about trust and connection. It's that trust and connection that will take you over the hurdles of life with her. What greater place to foster and strengthen that connection than in the safety, timelessness and healing balm of nature?
What a greater time than now.
Imagine having a time where you and your daughter can retreat to nature to nurture your relationship with one another. Imagine being nestled in a community and the common bond of other mothers and their daughters in the sanctuary of nature. Accompanying you on this adventure are female guides who can hold you and your relationship with your daughters as sacred and support the growth of your relationship when and where it counts. It's a time to really be present to your journey as a mother and to that very special gift in front of you - your daughter.
Perhaps you feel your daughter turning towards a new stage of development or the greater culture around her. At this time your daughter needs that connection with you in an ever-growing and dynamic way. This program will help support that.
If you are wanting more connections and resources with other women and mothers in order to support your daughter in her life's challenges or in helping her walk down those difficult roads she'll take in her life, then this program is for you.
If you are seeking to build a steady bridge for your daughter to walk over as she nears her time of passage into young womanhood, then this program is for you.
Twin Eagles offers Girl's Rites of Passage built on familiar and connected relationships with self, nature, family, peers, and a growing intergenerational community of other women mentors. This Mother Daughter Program is a bridge to that Rite of Passage.
This program not only supports and deepens the bonds between mothers and daughters but also offers an opportunity to receive the gifts that come from honoring the wisdom of the feminine. By strengthening and embodying all that is within you as a mother you're able to receive the resiliency needed for nurturing your daughter to fly in the coming years of adolescence.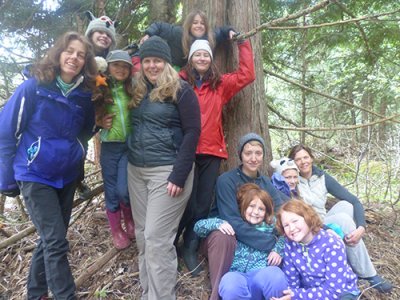 I asked my daughter to rate the program from 1 (weak) to 10 (best experience ever). She replied, without hesitation, '10!'. I loved having the time to connect with other like-minded moms and daughters and felt the program was an incredible experience!"
- Janet Dowell
Over the course of this program our experiences may include:
Ways of experiencing inner beauty: In a variety of different ways we'll hold up a mirror of beauty for you and your daughter to engage in. You'll partake in the timeless theme of beauty. Over and over again you'll be given opportunities to see your inner beauty and delve into the venerable realm of what beauty is through immersion experiences, exercises and practices.
Receive time-honored tools: The bonding of relationships needs support and the glue takes time to set so to speak. In this program you'll receive best practices for creating a safe bonding experience with your daughter as well as opportunities for you and your daughter to truly feel that genuine connection.
Encounter self-care practices: With adolescence comes a shift in hormones. Once hormones are surging the communication lines between daughter and mother can be more fragile. By trying on new practices and building a foundation that supports that shift we are encouraged to be cultural pioneers for a powerful way of being. We'll offer you both opportunities for self-care which is the doorway to self-love.
Honoring innocence: Your daughters are precious flowers. We'll make the most of this metaphor by bolstering their blooming and magnifying what is unfolding for them. We'll support mothers in their inherent wisdom to draw all this out in a simple yet profound manner.
Demystifying cultural beauty standards: What are the effects that the modern cultural beauty standards have on girls prior to their coming of age? We've often found that by the time girls are teenagers the impact is already there. This beckons the question then: Will we just let culture happen to girls? The Mother Daughter Program offers a new standard, one that is held in discovering our truth and naming it, and finding the language and ways of embodying that within ourselves as mothers and daughters and women in the world.
Learning to design and create sacred space: Through sensory attunement work and discovering the many voices and aspects within, you'll be invited to come into a personal dialogue with yourself as a mother. With guidance and support you'll be given the opportunity to craft a ceremony for your daughter, recognizing and honoring the important stage of development she is in and celebrating her blossoming.
Your Guide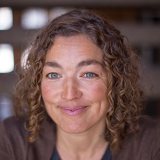 Jeannine Tidwell has been mentoring people of all ages for over two decades. She leads programs, community events, and offers personal mentoring/coaching to help people develop mentoring, leadership, personal growth, and vision. She offers programs for girls, young women, and women, as well as other opportunities for empowerment, community building, Rites of Passage and embracing one's wholeness.
Accommodations
This Mother Daughter Program will be held at Medicine Circle Eco-Retreat Center, located about two hours north of Spokane, Washington. We are blessed with access to 5 acres of private land adjacent to thousands of acres of national forest. This area includes diverse woodlands, fields and access to the Quartz Creek including beaver ponds, and lush meadows. You and your daughters will rest under the stars in traditional tipis or yurts.
Meals
Delicious, healthy meals will be prepared by our private Chef. We hold that mothers and daughters doing this kind of deep work connecting with nature and each other need to nourish their bodies well. Our private chef will prepare healthy, delicious meals that moms and girls alike love, to support and sustain you for the deep journey of connection.
Tech-Free
One of the many gifts you'll receive here is a Tech-free experience. No smartphones, computers or other digital distractions are allowed at this program. Just high quality time connecting with your daughter, the other families, and the natural world. We have no wifi, no cell service, and no power on-site, so please take this into consideration.
Travel
Each family is responsible for all travel to and from our program location. Carpooling is encouraged, and we're happy to help coordinate by sharing contact information of interested families. The closest airport is Spokane, Washington (GEG) where rental cars are available. It is about a two hour drive from the Spokane airport to our program location.
Times
This Mother Daughter Program starts at 1:00 pm Pacific on Friday, May 17 and ends by 3:00 pm Pacific on Monday, May 20. Please allow adequate time for a spacious arrival and departure.
Group Size
To support a powerful experience, we're limiting registration to just ten families at most. Each mother is allowed to bring one or two daughters ages 8-13. This will help support a deeply impactful experience for everyone.
Cost
We are offering this four day, Mother Daughter Program at $595 per individual person. The cost covers all mentoring, instruction, materials, accommodations, and delicious, healthy meals.
To Register
Registration for this Mother Daughter Program is now open.
Complete the online registration process and pay by credit card by clicking the "Sign Up Now" buttons below.
PLEASE NOTE: During the registration process, be sure to change the quantity to the total number of family members attending. If you have one daughter attending, the quantity should be "2". If you have two daughters attending, the quantity should be "3". Thank you.
If you have questions, Contact Us here.
Return from Mother Daughter Program to Wilderness Survival
(homepage)