Wooden Bow Making Workshop
Dates: TBA
Location: TBA
Adults and motivated older Teens (15+) Welcome
Our bow making workshop will give you the opportunity to make your own wooden long bow!! Just imagine shooting bulls eyes with your very own handmade wooden long bow. Experience a deep connection to your indigenous ancestors as you discover this ancient art.

Building and shooting wooden longbows has been practiced for thousands of years all over the world. Bows have been used in many ways, for survival (both food gathering and protection), sport, meditation, and even spiritual practice (Zen archery). This bow making workshop is a continuation of this ancient practice.
During this workshop, participants will learn the skills to build a longbow, how to choose the wood, the tools needed and their use, how to make bow strings, and how to finish the wood. Shooting the bow will also be covered. By Sunday, your bow will be ready to shoot. You will be taught the instinctive shooting method (the same method used by people who relied on the bow in their daily lives). You will leave with a bow and the understanding to be able to build another bow on your own.
At Twin Eagles, we're all about deep nature connection. Spending 25 hours with a single piece of wood is an amazing way to build a deep connection, it is an experience unlike anything else. We look forward to joining with you for this special experience!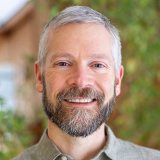 Instructor Tim Corcoran has been making wooden bows for over 15 years, and been a nature based mentor for even longer. Tim is a hunter, an archer, and a bowyer and loves sharing these passions with others through his work at Twin Eagles Wilderness School and beyond. Tim's approach is centered on creating enough understanding and connection throughout the learning process that participants will be able to repeat the whole bow making process on their own.
Logistics
This bow making workshop runs Friday 6:00 pm - 9:00 pm, Saturday 9:00 am - 5:00 pm, and Sunday 9:00 am - 5:00 pm. Days are spent making bows, evenings are relaxed. Saturday night we'll share in a community potluck, so bring a dish to share. Bring your own meals other than that. Community style heated indoor accommodation or camping is included
Registration
Pricing:
$275, includes course instruction, all materials, and accommodations. You will take home your own bow. Scholarships available.
To Apply
Registration is not yet open for this workshop.

Please Note: Our programs often fill to capacity with waiting lists, sometimes quickly. Your space in this program is not reserved until we have received both a completed application and a deposit, and you have heard from us that they have been accepted and registered. Thank you!
Have more questions about this workshop? Feel free to contact us.
Return from Bow Making Workshop to Wilderness Survival
(homepage)