What is a Gap Year?
by Tim Corcoran
What is a gap year? A gap year is an opportunity to take a break from academics after finishing high school and before going on to college or university. A gap year can last from just a couple months to a couple years, so the name is a misnomer. A gap year is a time to discover who you are and why you're here. For millennia, young people have honored the transition into adulthood by heeding their innate call to adventure. A gap year is a modern day rite of passage that meets this archetypal need and develops resiliency, adaptability, self-confidence, and maturity.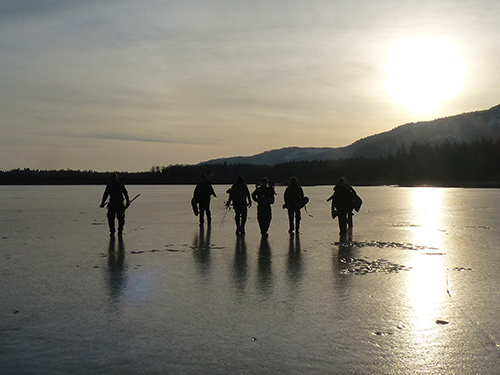 First started in the United Kingdom in the 1970's, and now gaining popularity in the United States, a gap year is an opportunity to gain real world experience before focusing in on another four or more years of post-secondary education. What is a gap year? It is a chance to broaden your perspective, practice independent living, and make new friends. When you return, you'll know who you are, be refreshed, and have a clarity of vision and strong sense of self that is rare in today's world.
Why Take a Gap Year?
Part of discovering the answer to the question "What is a gap year?" is understanding why people take one. Consider these the top five reasons to take a gap year:
1. Gain real world experience
A gap year is a chance to explore the world. New places, cultures, and people give you a chance to see who you really are by experiencing yourself in a new and different context, and broadening your perspective. It is easy for all of us to stay in our bubble, a gap year is a chance to push outward, and take on a challenge.
2. Heed your call to adventure
A gap year is a chance to take a great adventure. There aren't many opportunities in life as perfect as immediately after high school to go out and do this. You are in your prime, without the responsibilities of college, career, or family. Many adults regret not having taken advantage of this time.
Traditional cultures recognized that a young person in this stage of life had a deep, archetypal need to experience adventure. Community mentors and elders would send the young person out on a rite of passage such as a vision quest or walkabout. The rite of passage was a chance to face a new level of challenge, which called forward previously untapped inner resources, thereby allowing the young person to prove to themselves that they were more capable that previously believed. A gap year is a modern day rite of passage that develops adaptability, resiliency, empowerment, maturity, and a clarity of vision that supported a young person to live a rich, meaningful life of authentic service.
3. Practice independent living
A gap year is a chance to practice living away from home, and develop independence. If college is the first place where a young person is practicing independent living, they often struggle and flounder with doing this alongside the pressures of higher education academics. Gap year students tend to succeed in college more than their peers who haven't taken a gap year because they have already practiced independent living. They are more mature, self-confident, and responsible.
The journey doesn't stop there. The best gap year experiences will not just develop independence, but help the young person move on a pathway towards interdependence. Certainly independence is important, but we live in an interdependent world. Our greatest work and the most important problems of our time that need to be solved ask us to work in a synergistic, high trust, unified manner with others. Our greatest potential will only be realized by developing this level of interdependence. Nature of course is an interdependent system, which is why gap year programs oriented towards connecting with nature tend to be so beneficial.
4. Take a break from academics
These days academic burn out is a very real and increasingly common issue amongst high school seniors. A gap year is a time to take a break from formal academics so that you can return refreshed and have a greater ultimate success. It is a chance to revitalize your mind.
A gap year supports you to own you education. By taking a break from formal academics, you have a chance to reconnect with the natural love of learning and an authentic curiosity and passion. It allows you to put college into context, and move forward consciously. Graduates of gap year programs do better in college both academically and socially because they have taken the time to discover who they are.
5. Discover who you are and why you're here
Perhaps most importantly, a gap year is a time to discover yourself. It is a time to slow down, and reflect on personal values and goals that are important in life. To discover your passions and your purpose. It is a time to sit with the deeper questions like "Who am I, really?", "Why am I here?", and "What difference will I make with my life in this world?"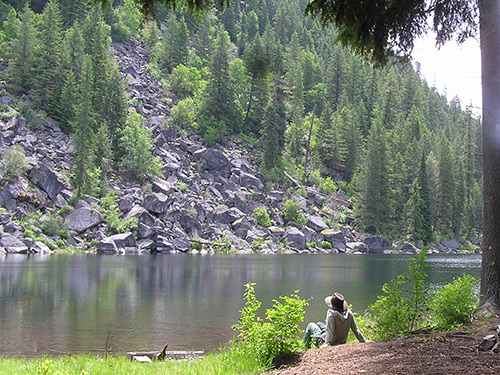 In our fast paced world it is increasingly difficult to get to the heart of these questions. Nature is the original context within which humans have authentically discovered themselves, which again is why nature oriented gap programs are so effective. When we look at the old mystics like the Buddha or Christ, and more modern individuals who made great, lasting change in our world like Gandhi, they all took extended time connecting with nature in order to discover themselves. This deep level of self-discovery is still available to us today, and is perhaps the greatest gift that can come from a gap year.
Addressing Concerns
In asking the question "What is a gap year?", it is important to address concerns.
"Is this really realistic? This is untraditional. Will my child return to college after a gap year?"
These are all concerns that people have, particularly here in the US. Fortunately, studies have been done on the impact of gap years. Here is what research shows:
Approximately 30% of college students fail to graduate.
The average length of an undergraduate career in the US is between five and six years.
90% of gap students graduate in just four years.
Over 90% of gap students go on to college immediately, and those that don't have extenuating life circumstances that prevent them from doing so, such as a death in the family.
Once in college, gap students are more focused, more academically successful, more emotionally mature, more socially competent, and take on leadership roles on campus.
Overall, gap students know who they are and why they are here. They know what they want to do with their life, and have a strong sense of self.
Universities recognize this, and understand that gap students get much more out of college by utilizing their time, money, and energy more effectively. MIT, Harvard, Princeton, Tufts, NYU, and other universities now actively support students to take a gap year, with formal policies allowing students to defer admission. Some universities directly encourage incoming freshmen to take a gap year, and others have even created their own gap year programs.
Gap Year Possibilities
People have answered the question "What is a gap year?" in many different ways, as there is a nearly endless list of ideas for what a gap year can look like. "What can't one do on a gap year?" might be a better question to ask. Taking a gap year program, volunteering, taking an internship, learning a new language, working, learning a trade, and travel are all common gap year experiences. Taking a gap year program is a particularly great option, because it is a facilitated experience that supports individuals to receive maximum benefit from their gap year.
Recommended gap year resources
Here are a few resources to consider that should help answer the question "What is a gap year?":
Twin Eagles Wilderness Immersion Gap Year Programs provide young adults a grand adventure to immerse themselves in the pristine wilderness of the great northwest. Wilderness survival, wildlife tracking, wild edible & medicinal plants, permaculture, bird language, and nature based mentoring become pathways to a transformational journey of deep connection with Earth, community, & self.
The USA Gap Year Fairs website has a list of gap year possibilities that provides a number of good options.
The TeenLife website also has a list of gap year experiences worth taking a look at.
In closing
We hope this article has helped you answer the question, "What is a Gap Year?" Clearly gap years are becoming more accepted and mainstream here in the US, as evidenced by numerous universities, families, parents, students, gap year counselors, and gap year programs all supporting them. People are recognizing how taking a break from academics via a gap year serves to engage the body, mind, heart, and soul of people in a way that continued academics just can't. To receive the gift of deep rejuvenation and gaining clarity on life's passions and purpose is an invaluable gift that will last a lifetime.
---
comments powered by

Disqus
Return from What is a Gap Year? to What is Mentoring?
Return from What is a Gap Year? to Wilderness Survival
(homepage)