Practices in Peacemaking
Dates: TBA
Location: TBA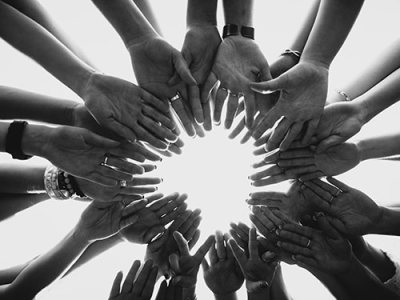 We don't have to look far to see that the practices of peacemaking are desperately needed in our world today. we can encounter disagreements at each twist and turn of life. Whether it be in our personal lives or in the world at large, gaps and disparities happen because of the nature of our diversity as humans on the planet. No two people are the same and because of that uniqueness we often see things differently. Peacemaking is the antidote that honors diversity and disagreement, yet fosters unity.
What is peacemaking and what does it mean to participate in it?
Peacemaking has its roots in ancient conflict resolution rituals among indigenous people around the world. Peacemaking is vibrant, dynamic and necessary material needed for restoring both the lost threads of culture and the separation and contradictions we experience in ourselves. It's a process for bringing about harmony, balance and equanimity to ourselves and all of our relationships.
Peacemaking is the path to a deeper ground leading us not to a final destination but rather to a living experience where we simultaneously hold the creative tension of opposites within ourselves and the world.
The effects of peacemaking are far reaching. When called to action in a world that needs us to respond to its lament and trouble, we need effective tools and comprehensive, holistic approaches for engaging in formidable circumstances. This workshop will give you the perspective and processes to do just that.
In this experiential workshop you'll be give the time and space to practice embodiment of various tools and practices in earth-based approaches to peacemaking.
Everyone knows that peace has to begin with oneself, but not many people know how to do it."
- Thich Nhat Hanh
This workshop will give you tools for:
Expanding your understanding of peacemaking and deepening your relationship with it
Building your competency and capacity for engaging in peacemaking in your life
Gracefully navigating misunderstanding, assumptions, vulnerability, conflict, adversity and struggle
Forging shared relationships across disparity, diversity and difference
Deepening personal and collective awareness and responsibility
Learn how to hold space for the strain in relationships and other people's conflicts
Foster unity in yourself and with others
Enjoying the practices and benefits that come from engaging in the powerful act of peacemaking!
In this workshop we'll participate in exercises and techniques that reveal both unique ways of looking at ourselves and essential truths about our world in the context of peacemaking. We'll explore peacemaking through the ancient art of storytelling and the structures of culture. You'll be given hands-on tools for nurturing peace within yourself and upholding peace everywhere you go. Through personal, partner and group processes, we'll strengthen what peace we've already been working on in our lives, and step into new territories of peace together.
This workshop is suited for anyone seeking to actualize peace in one's personal life, with their families and in the world. It's especially fitting and helpful if you come to the workshop with someone you know.
Your Guides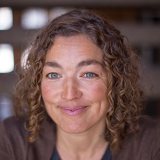 Jeannine Tidwell has been mentoring people of all ages for over two decades. She leads programs, community events and offers personal coaching to people in mentoring, leadership, personal growth, purpose work and vision. She leads women's retreats and Rites of Passage for girls and women. Having studied with many indigenous teachers from around the world she is excited to bring this workshop to the Inland Northwest and share new material never before shared to Twin Eagles.
What makes this workshop unique?
The content for this workshop comes directly from nature, and the cultures that have lived close to nature for millennia. Jeannine has spent many years immersing in wild nature in search of the questions, answers, means and meaning of peace. She has also studied peacemaking and reconciliation with many indigenous mentors and elders who came from cultures that lived close to the earth and who realized peace in that context. Pairing these together, she offers the language and tools for peacemaking that is sourced by nature's design.
Accommodations
The Peacemaking Workshop will be held at Scotia House Retreat Center in Newport, Washington. Scotia House is beautiful, quaint retreat center situated on 60 acres, located about one hour west of Sandpoint, Idaho and one hour north of Spokane, Washington. Indoor activities will take place in the large lodge, while outdoor activities may be happening in the forests and meadows on site. Indoor lodging includes comfortable beds inside the main lodge, enjoying the beauty of being close with nature.
Travel
Each person is responsible for all travel to and from the program location. Carpooling is encouraged and we're happy to help coordinate by sharing contact information of people interested in doing so.
Times
This program begins at 5:00 pm on Friday and ends approximately 2:00 pm on Sunday. Please allow adequate time for a spacious arrival and departure.
Cost
We are offering this workshop at $250 per person.
The cost is all-inclusive, covering all instruction, materials, accommodations and some meals.
To Apply
Registration for this Practices in Peacemaking workshop is not yet open.
If you prefer to pay by check, or have questions, Contact Us here.
Scholarships are available for this program - click here for more information.
Return from Practices in Peacemaking to Wilderness Survival
(homepage)