Herbal Holiday Gifts Workshop
Saturday December 9, 2017 - 9:30 am - 3:00 pm
Spokane, Washington
Adults & Youth ages 8 & up Welcome!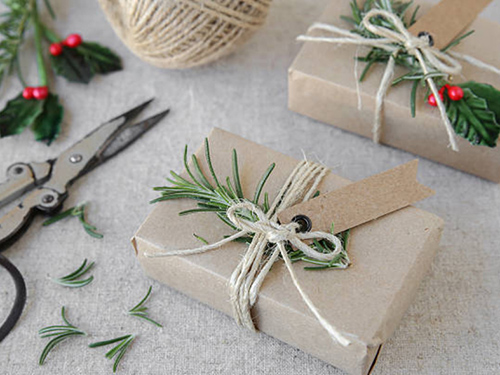 Holiday gift giving can be filled with a maze of temptations, often times leading us to spend too much and not feel connected with the gift you are giving. Even after purchasing that expensive gift, you still may wonder if they will actually like it or use it. Our Herbal Holiday Gifts Workshop is an opportunity to make rich and diverse herbal gifts for the holidays, or other occasions, feel connected with the gift giving process, and nourish another person by crafting something special for them from the Earth.
It can't be overstated enough that making a gift for someone is an opportunity for you to create something unique and beautiful, something truly useful and practical, and express love from your heart for that special person. You are offering your loved one the opportunity to dip into that vibrant, natural health by gifting them with a handmade herbal gift that will support their well-being. These gifts are so much more special than what you can find in a store. They are novel, enticing, fresh, and low-cost once you have the skills.
There's so much individual creativity that goes into making these herbal gifts. That results in incredibly personalized gifts that are sure to be received with a smile, and perhaps even a tear. You will make a deeper connection with nature and herbs, learn about their medicinal properties, and carry the skill of transforming herbs into precious herbal gifts with you for the rest of your life. We've often found that people are so inspired by making these herbal gifts that deep down they want to keep them for themselves just as much as they want to give them to others. And you can do that, too! This workshop will include making an array of herbal gifts for the holidays, even including herbal gift wrap, too!
Possibilities include:
Herbal Bath Salts
Aromatherapy Spritzers
Body Scrubs
Medicinal Teas
Medicinal Syrups
Botanical Perfumes
Herbal Candles
Herbal Vinegars
Our day will start with an opening circle with an overview of the Herbal Holiday Gifts Workshop. Then we'll spend the bulk of the day crafting herbal holiday gifts with guidance of a mentor. We'll bring our day to a close by sharing reflections on the process and appreciating the abundance we have created!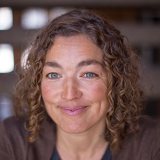 Jeannine Tidwell has been practicing the art and science of herbal remedies for over 25 years. Through her work at Twin Eagles Wilderness School in Sandpoint, Idaho, she has brought thousands of people into a deeper connection with wild edible and medicinal plants. Her approach is centered on creating enough understanding and connection throughout the learning process that participants will be able to repeat the whole process on their own.

Logistics
This day long herbal holiday gifts workshop runs on Saturday December 8, 2017 from 9:30 am until 3:00 pm. Please bring your own sack lunch and plenty of drinking water. This is an indoor workshop, so come prepared with clothing that you are comfortable in. All materials are provided. We'll send out a welcome letter complete with a gear list, directions, and full details after receiving your registration.
Registration
Pricing:
$55 per person, $40 for each additional family member.
Children under 13 years old must be accompanied by an adult.
Limited spaces available, please register soon to reserve your spot.
To Apply
Registration is currently open for this workshop.
Registration closes on midnight PST on Thursday December 7, 2017. Please be sure to register by then if you are interested.
Complete an online application and pay by credit card by clicking the "Apply Now" button below.
If you prefer to pay by check, click here to download an application packet (pdf) and apply by US Mail.
Questions? Contact us here.
Please Note: Our programs often fill to capacity with waiting lists, sometimes quickly. Your space in this program is not reserved until we have received both a completed application and a deposit, and you have heard from us that they have been accepted and registered. Thank you!
Return from Herbal Holiday Gifts Workshop to Wilderness Survival
(homepage)