Monthly Forest Kindergarten Program
Forest Children for preschoolers and kids ages 4 - 6
Spokane, Washington in the Inland Northwest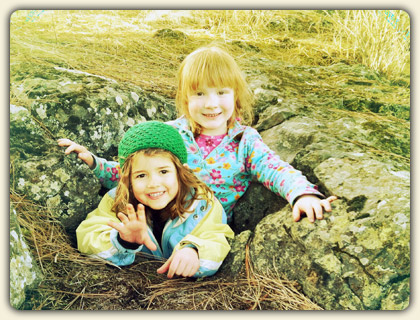 Forest Children is our monthly Forest Kindergarten program.
Children immersed in nature mentoring during their earliest years experience a foundation like none other. At this age, deep nature connection and lasting mentoring relationships draw out a common language and understanding for play and learning through full sensory awareness. Also deeply rooted in the child is a depth perception for the cycles of nature, stewardship of the earth and life itself.
Through Forest Children, our Forest Kindergarten, we inspire some of the most important of human attributes in the young ones: awe and wonder. We encourage children to learn about the fundamental elements of life through 100% direct experience with nature. Examples of activities at our forest kindergarten include gathering seasonal foraged foods, crafting toys and other learning items from objects found in nature, connecting with the lives of animals through games, creative movement and tracking, developing relationships with trees and plants through learning safely about fire, wood and much, much more!
This is a fully outdoor nature awareness program so in times of inclement weather we will retreat to our tipi on the land for warmth and activities such as storytelling, music and earth based crafts.
As a child, one has that magical capacity to move among the many eras of the earth; to see the land as an animal does; to experience the sky from the perspective of a flower or bee; to feel the earth quiver and breathe beneath us; to know a hundred different smells of mud and listen to the singing of the trees."
-Valerie Andrews, A Passion for the Earth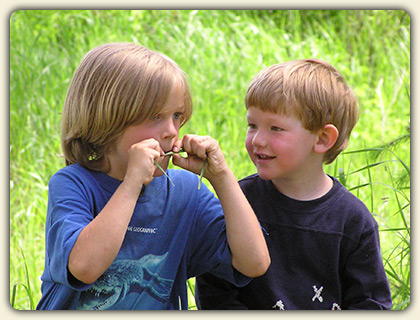 Where?
Forest Children - Spokane is held at Indian Springs - located about 15 minutes southwest of downtown Spokane. We are blessed with access to 50 acres of diverse forests, fields and a spring fed pond teeming with life. This location is just a few minutes walk from Slavin County Park, which is over 600 acres.
How Many?
At Forest Children, our Forest Kindergarten, we are committed to a high mentor to child ratio of at least one-to-five to ensure a high quality program. We enroll children ages 4 - 6. Participants must be potty trained. There are ample opportunities for kids to work one-on-one with mentors.
Parents are asked to join their children at the program until the children are clearly comfortable being left on their own. Parents are always welcome to join the program through all the sessions.
When?
Forest Children, our Forest Kindergarten is offered one Sunday per month from 9:00 am - 1:00 pm, for a total of eight sessions from October - May.
Forest Children - Spokane 2015-2016 Dates
Sunday, October 18 (Opening Session - Fall Harvest 10am - 4pm, in Sandpoint, Idaho)
Sunday, November 1
Sunday, December 6
Sunday, January 24
Sunday, February 21
Sunday, March 6
Sunday, April 10
Sunday, May 8 (Closing Session)
How Much?
Forest Children - Spokane 2015-2016 (8 sessions) · $325 · scholarships available
34% deposit due upon registration, with 33% due Dec 1 and 33% due Feb 1.
To Apply
Registration is currently open for Forest Children 2015-2016.
***NEW FOR 2015-2016: complete an online application and pay by credit card by clicking the "Apply Now" button below.
Scholarships are available for all youth programs - click here for more information.
If you prefer to pay by check, click here to download an application packet (pdf) and apply by US Mail.
Questions? Contact us here.
Please Note: Our programs often fill to capacity with waiting lists, sometimes quickly. Your child's space in this program is not reserved until we have received both a completed application and a deposit, and you have heard from us that they have been accepted and registered. Thank you!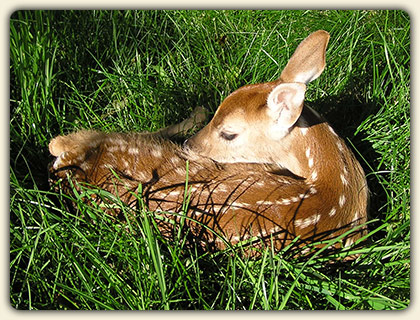 Never before in history have children been so plugged-in - and so out of touch with the natural world...direct exposure to nature is essential for healthy childhood development - physical, emotional and spiritual."
- From Richard Louv's Last Child in the Woods
Nature Based Mentoring
At Forest Children, our Forest Kindergarten, our mentoring philosophy is grounded in the fact that human beings are multi-faceted and that personal growth and discovery is revealed gradually. For this reason we are committed to long-term mentoring relationships with whole families that support each student to unfold their natural gifts and potential over time.
We provide experiences for children to deeply immerse their senses in the landscapes of nature and give them adventure challenges that are fun, test their strengths and intimately connect them to the land and themselves. By taking this journey, children learn to be comfortable and confident outdoors, and a solid foundation of a love for our Earth is laid.
We inspire children to grow as life long learners by nurturing their natural curiosity for the world around them. We help them form these curiosities into a cohesive and intense passion for learning. Thus, children grow into themselves holistically and are set forth on a path to discover their own unique gifts that they will one day share with the world.
Ultimately, students learn to ask questions for themselves and seek answers in their world; the simple truth that all things are teachers is revealed.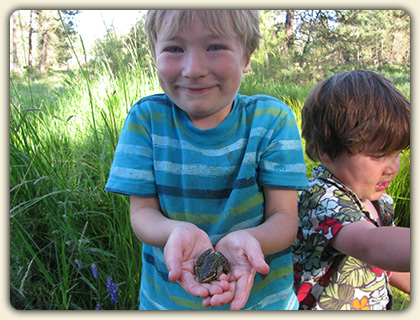 Why is this important?
We recognize that today's youth will be the true leaders of our future. We believe that through engaging the imagination and senses, nurturing their love for the earth, helping them develop their own unique gifts, being committed to passion-based learning and long-term mentoring, and helping children develop the fiber for adapting to natural challenge and change with resiliency, we hope to foster a larger community of naturalists, life-long learners and caretakers of our earth for the future generations. We invite you to come be a part of this exciting endeavor!
Return from Forest Kindergarten to Wilderness Survival
(homepage)