Earth Based Mentoring
A three day, nature based, annual gathering of renewal
Friday Nov 7 (10 am)- Sunday Nov 9 (3 pm), 2014
Adult & Youth Programs available
Scotia House Retreat Center, Newport, WA
Deep in all of our roots, there are stories of our ancestors living in healthy, regenerative communities — villages where the people were in deep relationship with the land, each other, and themselves. Earth Based Mentoring is a three day, experiential, nature based set of concurrent programs for ages 6 - 106 designed to help us remember these old ways and learn to apply them to our modern communities.
Familiar with the Art of Mentoring? This program is like a "mini" Art of Mentoring. The full length Art of Mentoring will return to Twin Eagles in 2015.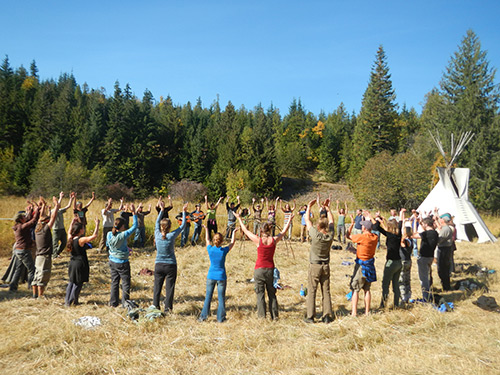 Yes, it takes a Village to raise a child. It also takes a Village to:
Engage the gifts of our elders
Create essential rites of passage for our teens
Ensure parents are supported and thriving
Welcome our babies into a world of open arms
Feel deep compassion and gratitude for All of Our Relations
Understand your gifts and how to apply them in service to the people
We bring together a team of experienced leaders and facilitators from Twin Eagles Wilderness School and beyond to staff two concurrent programs that will co-create a joyful, engaged learning community. You will walk away with tools and embodied practices of regenerative community design, depth mentoring techniques, deep nature connection, and an amplified passion for learning. Our hope is to activate and inspire you to create healthy nature connected communities right in your own back yard!
This workshop is for parents, mentors, kids, preschoolers, teens, grandparents, aunties, uncles, instructors, teachers, environmental educators, community organizers, permaculturists, and many more. This is really for anyone who wants to deepen your relationships with nature, family, friends and neighbors, and deeply enrich your life.
The skills and practices that you will experience and learn to apply at Earth Based Mentoring have been incorporated in a variety of settings including public and private schools, universities, permaculture organizations, at-risk youth programs, businesses, mental health practices, legal and prison system as well as in families, neighborhoods, and the growing network of 300+ wilderness schools & deep nature connection mentoring organizations across the globe.
This is an inter-generational, family friendly event! Creating a village where kids, adults, and elders are all welcome, supported, and growing together is an important element to our mentoring culture. In that spirit, there are two different programs - one for adults and one for youth - both running concurrently that together build an inter-generational village, woven together by nature, music, and artful mentoring.
Earth Based Mentoring - for Adults
Adult participants at Earth Based Mentoring experience an immersion into creating a living culture of awareness and connection. You will receive experiences, tools, practices, and the framework that will deepen your relationships and allow you to create a powerful culture of nature connection in all aspects of your life and community as you draw inspiration from nature.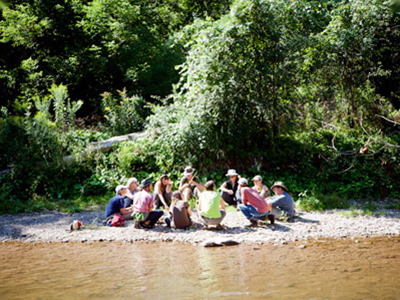 In this three day course you will receive an experiential introduction to the 8 Shields nature based map for healthy culture, community building, and learning. This workshop draws on approaches from modern education, indigenous wisdom, ecological patterns, and principles observed in nature. The experience awakens new possibilities and provides clear, specific ways of moving forward into a conscious future.
Guided by a team of experienced facilitators, this program includes personal and group experiential activities, lectures, storytelling, music, and more. We will be both indoors and outdoors exploring:
Cultural & Coyote Mentoring
The Art of Questioning
Naturalist Training
Sensory Awareness Training
Bird Language
Inspirational Storytelling
Singing
Creative arts
Ceremony
Inner Tracking
Exposure to Primitive Skills & Wildlife Tracking
Community Building
Discussion & Reflection
Topics covered are as varied as child's passions, essential elements of effective nature education, gender and inter-generational healing, and grief tending in community. Throughout the experience we will build a nature based village, woven together by nature, music and artful mentoring.
Earth Based Mentoring Lead Presenters & Facilitators currently projected:
Jeannine Tidwell (Twin Eagles Wilderness School)
Tim Corcoran (Twin Eagles Wilderness School)
Barry Moses (Twin Eagles Wilderness School)
Earth Based Mentoring Youth Program - for kids ages 6 - 13
The Earth Based Mentoring Youth Program makes it possible for the whole family to attend Earth Based Mentoring and is a critical part of the living culture of awareness. The children add the spark of playfulness as they connect with workshop participants at mealtimes and the evenings. Participants also get to witness mentoring in action with children as the kids explore, imagine, and play outside with the guidance of a regional network of instructors. The children in turn have an enlivened experience of what it might be like to live in a village surrounded by a whole community looking out for them.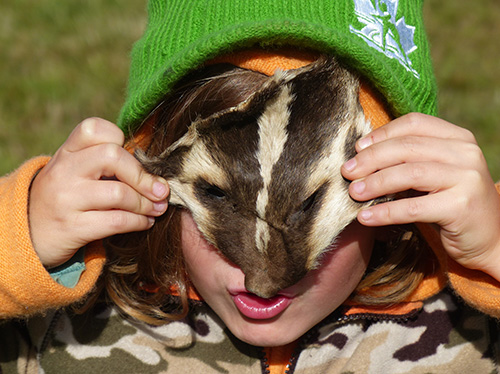 The Earth Based Mentoring Youth Program includes sensory awareness games & activities, earth living skills, native scout skills, nature based arts & crafts, music, storytelling, and getting to know the natural world through "native eyes." Kids will be encouraged to play and follow their passions and curiosity, with gentle guidance and lots of inspiration from our trained mentors.
Having the kids present amidst the village experience was great!"
"We loved so much of it! The kids are full! inspired! and happy! I will always remember the meals, the singing and of course the coyote song!"
"The kids' program was fantastic!"
- California AoM Participants
The format of this Youth Program is similar to a day camp running all three days, Friday, Saturday, and Sunday. We'll start in the morning on Friday soon after arrival, and end around 5 pm. Saturday will go ~ 9 am - 5 pm, and Sunday will go ~ 9 am - 3 pm. We may have some additional youth appropriate sessions happening during one or both of the evenings after dinner. The Youth Program makes it possible for parents to participate in most workshop activities. However, there are some limitations you need to be aware of. Parents must supervise their children at all meal times as well as during the evening through bedtime. For this reason, at least one parent will not be able to participate when evening workshop sessions are scheduled.
Earth Based Mentoring Youth Program Director currently projected:
Registration
Pricing:
Earth Based Mentoring - for adult participants - $295
Earth Based Mentoring - Youth Program for Kids ages 6 - 13 - $175
All prices include some meals and accommodations.
Scholarships are available. Please click here for more information on scholarships
To Apply
Registration has begun for the 2014 Earth Based Mentoring.
Click the button below to download and complete an application packet.
You can also contact us to request application packets via US Mail.

This application is a fillable PDF form. Please be sure you are using the latest version of Adobe Reader to fill out these forms - it's free!
Have more questions about the Earth Based Mentoring workshop? Feel free to contact us.
Return from Earth Based Mentoring to Wilderness Survival
(homepage)