You are receiving this email because you signed up for our contact list or participated in an event
with Twin Eagles Wilderness School.
Thanks for continuing to be connected with us!
To make sure
you keep getting these emails, please add
tim@twineagles.org
to your address book or whitelist us.
Having trouble viewing this email?
View it on the web here.

Twin Eagles Wilderness School
eNewsletter - February 2019
Greetings from Twin Eagles Wilderness School! It's a good day to be alive. Winter still has a strong grip on the landscape, and yet Spring will be here before we know it. Its a beautiful day to get out there and enjoy the miracle of winter - we wouldn't be here without it!

We've got plenty of opportunities for you to connect with nature, family, community, and self this coming spring and summer. Take a look at our program offerings below, including our very popular summer camps, and we hope to see you out there with us soon!

Here is what we have in store for you in this months eNewsletter:

Summer Camps 2019
Seeking Summer Interns! New!
Spring Alive! Spring Break Camp 2019
Father Son Wilderness Program 2019
Weekend Teen Wilderness Programs 2019
Girl's Rite of Passage 2019
Boy's Rite of Passage 2019
Wilderness Skills Instructor Training Program
Volunteer or Work at our Summer Camps!
Podcast interview with Tim Corcoran!
Summer Camps 2019

Registration is now coming in very steady for our summer camps, and at this rate, its likely some camps may even fill up within just a few weeks. If you are considering having your kids join us this summer, we encourage you to enroll soon in order to get the best selection. Every year we have families who don't get their first choice, so now is your time to get access to the full selection of our camps! We have online credit card registration that is quick and easy.

At Twin Eagles, we believe that connecting deeply with nature is critical to whole child development. The experiences we offer bring kids back to a simpler, more connected way of life where their senses are honed to once again hear the call of the wild, revel in the feeling of mud squishing between their toes, delight in the beauty of wildflowers, and listen to the music in mountain streams. Kids develop authentic resiliency through real world challenges and traditional earth based skills as they experience the deep peace of the natural world.

Our highly trained instructors draw out kids' passions through nature based activities like:

Making fire by friction
Learning edible & medicinal plants
Exploring natural mysteries
Tracking wild animals
Building natural shelters
Discovering the language of the forest
Training as the native scouts of old did
Learning earth based crafts, stories, songs
and much, much more!
This coming summer we are offering fourteen full weeks of summer camp in Sandpoint, Coeur d'Alene, Spokane, and Priest River. They include:
This summer we are continuing our inspirational theme based day camps here at Twin Eagles! 2019 Day Camp themes include:

Nature Adventurers Day Camp - Mystery and adventure await all those who heed the call of the wild. Have you ever looked out onto a wild landscape, and imagined all the possible natural adventures, just waiting to be experienced?


Wilderness Survival Day Camp - There is an ancient calling deep in the heart to experience the freedom and adventure of living wild and free, close to nature - to provide for one's own needs directly from the Earth...


Nature Ninjas Day Camp - Nature ninjas are the eyes and ears of the tribe, protectors of the village. They are masters of stealth, camouflage, and invisibility, traveling unseen and unheard amongst the shadows...
These theme based camps are only for our day camps for kids ages 6 - 13, and are very popular. That said, we especially encourage you to register for these soon!

For full information on our summer camps, check out our Twin Eagles Summer Camp web page here.



Seeking Summer Interns!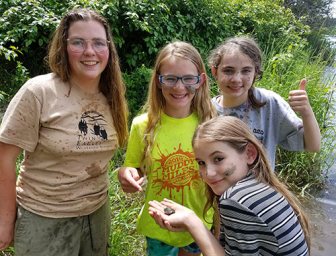 We're very excited to announce our brand new internship program as a pathway to experience our transformational deep nature connection mentoring culture here at Twin Eagles Wilderness School! Summer Internships at Twin Eagles Wilderness School are an opportunity for an immersive experience in deep nature connection within a culture of conscious mentoring. Interns will experience a plethora of tools for connecting with the land, self, and others. Benefits include professional training as a deep nature connection mentor, transformational personal growth & self discovery, learning new wilderness skills, experiencing authentic nature based community, having tons of fun, and much more! Our summer internships last anywhere from two weeks to two months between mid-June and mid-August.

Click here to learn more about the Twin Eagles Internship Program!.



Spring Alive! Spring Break Camps
For kids ages 6 - 13 · Spokane, WA
Tue Apr 2, Wed Apr 3, & Thu Apr 4 · 9 am - 3 pm
Spring in the Inland Northwest is an amazing time, full of inspiration. The snow has melted, and the landscape is coming back to life with all kinds of flowers blooming, frogs & salamanders crawling about, and young animals & birds being birthed into the world. Indeed, all of life is being renewed! Twin Eagles Spring Alive! spring break camps are the perfect way to help get your kids outside to enjoy this precious time of year. Like all Twin Eagles Youth Programs, our spring break camps bring out the best in kids by connecting them intimately to the natural world, forging resilient community ties, and developing authentic self-awareness.

Click here to learn more about our Spring Alive! Spring Break Camps



Father-Son Wilderness Program
For fathers and their 7 - 12 year old sons
Friday April 12 - Monday April 15, 2019
Cedar Springs - Sandpoint, Idaho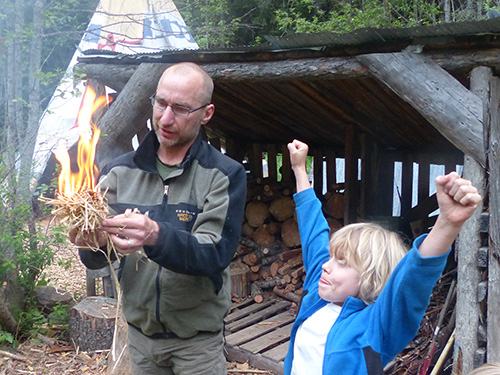 Just a few spots left!!

Imagine taking four days with your son(s), and connecting deeply with nature and your boy(s) through ancestral wilderness survival skills, all within a small "tribe" of other fathers & sons that are like minded with similar values.

Since the dawn of time, fathers and sons have bonded deeply in and with the wilderness. Ancestral wilderness skills have an innate ability to deepen the Father-Son connection like nothing else. This Spring, we're running a very special Father-Son Wilderness Program at Twin Eagles. During this program, we'll make fire by friction, build and sleep in natural shelters, learn traditional hunting and gathering techniques, and track wild animals. Primitive wilderness survival isn't a "Man vs. Wild" scenario, it is an opportunity to build a deep relationship with the Earth. As you and your son do so, you'll find that your relationship with your son deepens in powerful ways.

We'll have facilitated, open heart Father-Son relationship deepening time, and of course opportunities to connect with the other fathers and sons present. Just as our earth based ancestors did, we'll utilize traditional earth based spiritual practices to help facilitate the connection, and have surprise elements too. We're looking for fathers and sons who are ready to open their bodies, minds, and hearts to a deeper connection, have epic fun, and take the time to connect with what matters most.

Interested, or know someone who might be? Learn more here.



Weekend Teen Wilderness Programs
Twin Eagles Seasonal Teen Rendezvous
For teens ages 13 - 18 · Locations throughout the Inland Northwest
Weekends run Friday evening through Sunday Afternoon
Spring 2019 Session Now Enrolling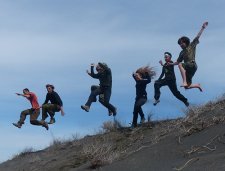 Twin Eagles Seasonal Teen Rendezvous offers awesome experiences to teens throughout the Inland Northwest and beyond to sink deep roots to the earth through wilderness skills while soaring high through full-on group adventures. Teens learn leadership by working together as well as applying their sensitivities through ancient earth based skills and crafts. This is a powerful opportunity for teens to encounter the wild around them. As well, teens have a chance to touch their own inner wildness by giving unique voice to their inner selves amongst a community of peers and mentors.

Spring 2019: Apr 19-21 Theme: The Incredible Edible Journey

Click here to learn more about Twin Eagles Seasonal Teen Rendezvous!



Girls Rite of Passage
For 13 - 16 year old girls
Thursday May 9 - Sunday May 12
Cedar Springs, Sandpoint, Idaho
The journey from childhood to adolescence is a dramatic time of development. Just like the fledgling bird that leaves the nest, the Girls Rite of Passage is an opportunity for girls to expand their wings and begin to take flight. It's a crossing. A place where two roads meet. Those two roads are where your daughter was once a child and is now emerging into adolescence.

The Girl's Rite of Passage is a coming of age ritual that has been taking place since humans have been on the planet. These types of traditions are common throughout the world and across cultures. It's a unique blueprint that stands apart from every day ordinary life and at the same time, brings new depth, understanding and meaning to it.

Learn more about Twin Eagles Girls Rite of Passage here, and please help spread the word!



Boy's Rite of Passage
For 13 - 16 year old boys

How many men can look back to the moment they stopped being a boy? How many men can say that they were initiated into the mature masculine by caring, emotionally mature male mentors? How many men developed deep self confidence in their early teens to carry them through the tumultuous time of adolescence?

For the first time in the past eight years, we're offering the Twin Eagles Boy's Rite of Passage to our broader community. The Twin Eagles Boy's Rite of Passage is:

A conscious, authentic, formal initiation to mark the leaving behind of boyhood and the entrance into adolescence for boys ages 13-16
Rooted in real relationships, nature, ceremony, and nurturing the psyche.
A deep acknowledgement of who the boy is becoming.
A process to meet the growing developmental needs of his body, mind, heart, and soul.
Big support for him to develop emotional maturity.
Deepening long term relationships
Please reach out to Tim Corcoran directly if you're interested in the Twin Eagles Boy's Rite of Passage.
Twin Eagles Wilderness Skills Instructor Training Program
10 Days: Tuesday May 28 - Thursday June 6, 2019
Adults 18+. Motivated older teens considered on a case by case basis.
Camp Stidwell, Sandpoint, Idaho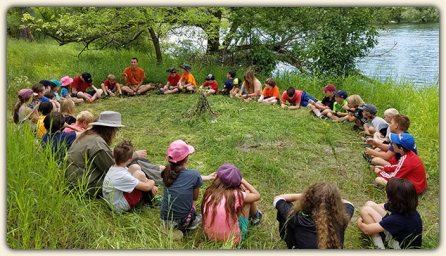 Do you yearn to feel at one with nature?




Do you wish to guide the younger generation?




Are you seeking a community of like minds & hearts?




Do you want to truly discover yourself?


Twin Eagles Wilderness Skills Instructor Training Program is a ten day intensive that provides adults a rich opportunity to immerse themselves in the teachings of the Earth and develop themselves as nature connection mentors. Wilderness survival, wildlife tracking, wild edible & medicinal plants, naturalist training, bird language, nature based mentoring, outdoor leadership, and inner tracking become pathways to a transformational journey of deep connection with nature, community, mentoring, & self.

This experience will give you the chance to slow down and embrace time-tested, ancient practices of connecting deeply with nature and earth based approaches to education that we've been successfully facilitating for nearly twenty years. You'll steep in a culture of nature based mentoring with peers that will feel more like family by the end of the experience. You'll be guided by experienced, gifted, open-hearted mentors to discover your authentic self.

In a fast paced world that is increasingly fostering disconnection, this opportunity is designed from the ground up to holistically develop resiliency, a sense of place, confidence, vision, peace, meaning, leadership, mentoring, and connection. It is an opportunity to build relationships with what is truly important in life.

The Twin Eagles Wilderness Skills Instructor Training Program is for adults with a passion for nature, community, mentoring, and self-discovery who are ready to transform from yearning for deep connection to nature and mentoring, to living a life of deep connection with nature and mentoring.

Learn more about the ten day Twin Eagles Wilderness Skills Instructor Training Program here, and please spread the word about this amazing opportunity!



Volunteer or Work at our Summer Camps!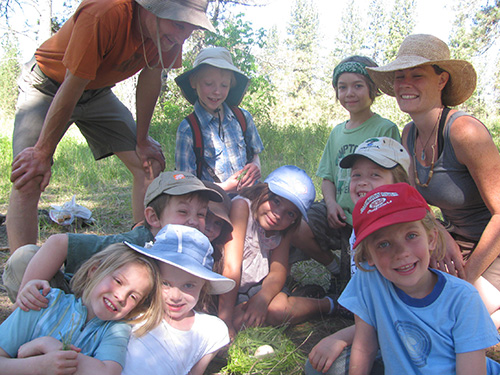 We are currently looking for Volunteer Assistant Instructors who are open to a transformational experience being professionally trained as a Deep Nature Connection Mentor. Volunteers will learn new wilderness skills, network with other nature based mentors, and develop a powerful sense of place, all while supporting a worthy cause. As you steep in our authentic nature based community, you'll develop passion, purpose, gratitude, confidence, and leadership. You'll have tons of fun experiencing a truly inspirational vision of hope as you are mentored to develop your fullest potential in service to the Earth and future generations!. Click here for more info on volunteering at Twin Eagles!

We are also looking to hire for the roles of:

Lead Instructor


Program Director


Assistant Cook


Lead Cook
We're offering paid positions based on experience, with accommodations & meals provided for overnight camps. Have a blast working in a powerful deep nature connection mentoring culture, and deepening your mentoring expertise while supporting a common Vision of restoring hope in today's youth. We're known for crafting a culture of authentic depth mentoring. Click here for more info on working at Twin Eagles this summer!


Podcast Interview with Tim Corcoran
Twin Eagles Wilderness School co-Founder & co-Director Tim Corcoran was recently interviewed by Jonathan Frederick for the Heart Healthy Hustle Podcast. During the podcast, Tim shares for the first time the ins and outs of his purposeful journey of founding and directing both Twin Eagles Wilderness School and his recently founded organization, Purpose Mountain. During the podcast, Tim & Jonathan covered a lot of ground:
Turn your passion into a business
Know your why
Is it enough to have success in one area, and not in others?
Look at yourself holistically
What happens when humans separate from nature is not good!
How to care for and strengthen your internal character
How to maintain your physical health and avoid burn out
Tim's main motivation for doing what he does and embodying his highest potential
Be sure to listen in on the podcast here!



In Wildness,

Tim Corcoran
co-Director & co-Founder
Twin Eagles Wilderness School


---
Help Spread the Word!
Do you know a few people who should be receiving these articles and program updates? Let them know and encourage them to subscribe by sending them this link: www.TwinEagles.org/enewsletter.html

Twin Eagles Wilderness School Privacy Policy:
Twin Eagles Wilderness School respects both the privacy and time of our subscribers. We will not sell, rent or otherwise share your e-mail address or other personal information to any other person or company. This eNewsletter will be sent out approximately once per month, occasionally more. Our eNewsletters always contain an easy way to unsubscribe at the bottom of each email.

Track us down on Social Media!
We invite you to like, follow, comment, and share about us on these social media sites. This is a great way to stay connected and help forward the vision of deep nature connection mentoring. Thanks!







For adult & youth program information, free deep nature connection articles and more,
visit our website at:
www.TwinEagles.org