You are receiving this email because you signed up for our contact list or participated in an event
with Twin Eagles Wilderness School.
Thanks for continuing to be connected with us!
To make sure
you keep getting these emails, please add
office@twineagles.org
to your address book or whitelist us.
Having trouble viewing this email?
View it on the web here.

Twin Eagles Wilderness School
eNewsletter - October 2023
Autumn Greetings from all of us here at Twin Eagles Wilderness School! As the leaves turn color and fall from the trees, the natural world greets us with the quiet truth of life beginning to turn within. How is this season of the natural cycle reflected in your life, and the life of your family and community?

Here at Twin Eagles, we're settling into our autumn programs and spending lots of time out on the land, finding connection to the wild places inside and outside, appreciative for the miracle of life and inspired by a vision born in the heart of nature. Take a look at what we're offering, and see what calls to you.

Here is what we have in store for you in this months eNewsletter:

Traditional Lakota Teacher Tony Ten Fingers Dreamtime Workshop
2023-2024 Youth, Teen & Family Programs
Traditional Lakota Teacher Tony Ten Fingers Dreamtime Workshop
This Weekend! - Friday October 20 - Sunday October 22, 2023
Clark Fork, Idaho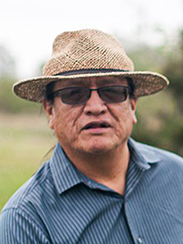 Tony Ten Fingers is a traditional Oglala Lakota teacher and storyteller who has been a longtime mentor and guide for Twin Eagles Wilderness School. An international speaker, Tony is a cultural ambassador who brings the wisdom of the Lakota people to all those he touches in the form of the original teachings the Lakota were given.

In this rare visit to the Sandpoint area, Tony will share his traditional perspective on the Dreamtime, revealing ways to draw out wisdom from dreams that can be applied to everyday life and healing through Native teachings. Tony will guide you on this journey of healing and exploration using lecture, interactive activities, one-on-one conversations, and sharing oral legends and stories in his ancient, earth-based tradition.

This event is hosted by our friends at Hidden Bear Lodge in Clark Fork, Idaho.

Click here to learn more about this special event with Tony Ten Fingers!



2023-2024 Youth, Teen & Family Programs
Homeschool Youth Nature Program
Twin Eagles Community School
Weekly on Fridays in Sandpoint, Idaho
9:00 am - 3:00 pm · For kids ages 6 - 13
Autumn, Winter & Spring Seasonal Blocks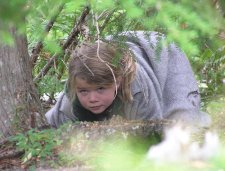 Come join our original program for homeschool youth that explores deep nature connection and the wilderness arts through nature based mentoring. Students truly steep in a timeless experience of the natural world with teachings of the naturalist, the tracker, the wanderer, the herbalist, the ecologist, the survivalist and the scout. Now in its nineteenth year, Twin Eagles Community School is a tremendous opportunity for youth to experience knowledge of place and nature awareness all in a powerful atmosphere of cultural mentoring.

Click here to learn more about Twin Eagles Community School!


Weekend Teen Wilderness Programs
Twin Eagles Seasonal Teen Rendezvous
For teens ages 13 - 18 · Locations throughout the Inland Northwest
Weekends run Friday evening through Sunday Afternoon
Autumn, Winter, & Spring Sessions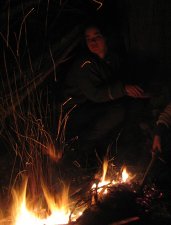 Twin Eagles Seasonal Teen Rendezvous offers awesome experiences to teens throughout the Inland Northwest and beyond to sink deep roots to the earth through wilderness skills while soaring high through full-on group adventures. Teens learn leadership by working together as well as applying their sensitivities through ancient earth based skills and crafts. This is a powerful opportunity for teens to encounter the wild around them. As well, teens have a chance to touch their own inner wildness by giving unique voice to their inner selves amongst a community of peers and mentors.

Winter Session: Knife and Sheath Making
Spring Session: TBA

Click here to learn more about Twin Eagles Seasonal Teen Rendezvous!


Teen Mentor-In-Training Program
For teens ages 13 and older · Sandpoint, ID & Spokane, WA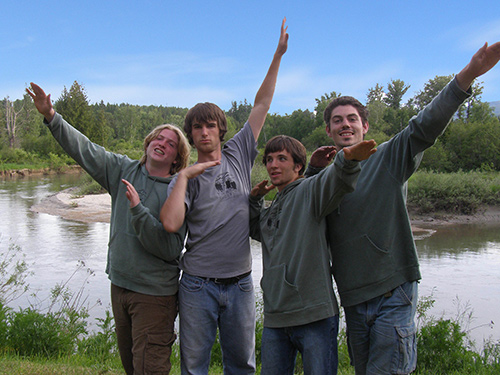 Twin Eagles Mentor in Training (MIT) program is an incredible opportunity for teens to step forward into becoming authentic nature based mentors. Twin Eagles MITs receive guidance from Twin Eagles' seasoned adult staff to move into a mentoring role with Twin Eagles Youth Program students, thereby experiencing themselves as powerful role models and leaders. It is a rare opportunity to be mentored into their greater potential as they experience the joy of mentoring others into a deep relationship with the earth. The MIT Program runs alongside all of our Youth Programs, so teens are able to select which one(s) they wish to participate in.

Click here to learn more about Twin Eagles Mentor in Training Program!


Spring Alive! Spring Break Camps
For kids ages 6 - 13 · Spokane, WA
Tue Apr 2, Wed Apr 3, & Thu Apr 4 · 9 am - 3 pm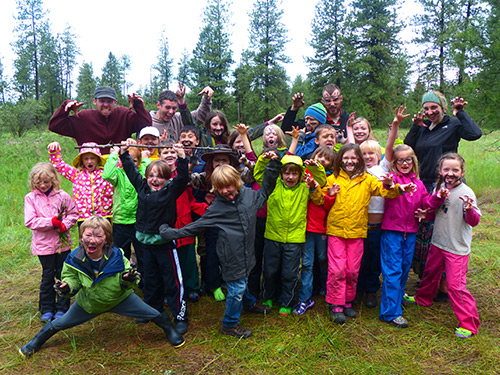 Spring in the Inland Northwest is an amazing time, full of inspiration. The snow has melted, and the landscape is coming back to life with all kinds of flowers blooming, frogs & salamanders crawling about, and young animals & birds being birthed into the world. Indeed, all of life is being renewed! Twin Eagles Spring Alive! spring break camps are the perfect way to help get your kids outside to enjoy this precious time of year. Like all Twin Eagles Youth Programs, our spring break camps bring out the best in kids by connecting them intimately to the natural world, forging resilient community ties, and developing authentic self-awareness.

Click here to learn more about our Spring Alive! Spring Break Camps


Girls Rite of Passage
For 13 - 16 year old girls
Thursday May 2 - Sunday May 5, 2024
JDK Ranch, Valleyford, Washington, Washington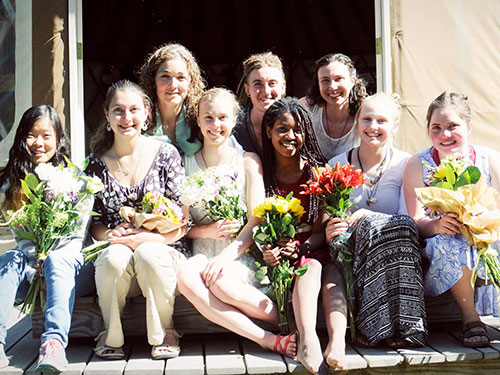 The journey from childhood to adolescence is a dramatic time of development. Just like the fledgling bird that leaves the nest, the Girls Rite of Passage is an opportunity for girls to expand their wings and begin to take flight. It's a crossing. A place where two roads meet. Those two roads are where your daughter was once a child and is now emerging into adolescence.

This program is a coming of age ritual that has been taking place since humans have been on the planet. These types of traditions are common throughout the world and across cultures. It's a unique blueprint that stands apart from every day ordinary life and at the same time, brings new depth, understanding and meaning to it.

Learn more about Twin Eagles Girls Rite of Passage here, and please help spread the word!



Mother-Daughter Program
For mothers and their 8 - 13 year old daughters
Friday May 17 - Monday May 20, 2024
Medicine Circle Eco-Retreat - Priest River, Idaho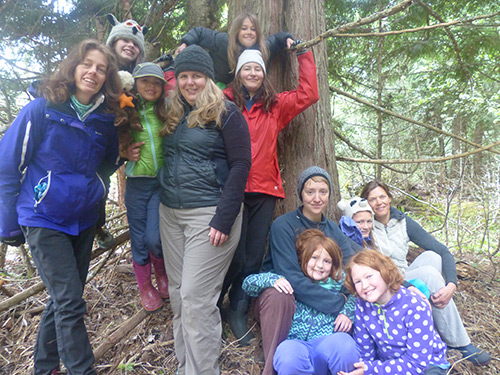 Through the mother daughter bond our daughters learn about trust and connection. It's that trust and connection that will take you over the hurdles of life with her. What greater place to foster and strengthen that connection than in the safety, timelessness and healing balm of nature?

Imagine having a time where you and your daughter can retreat to nature to nurture your relationship with one another. Imagine being nestled in a community and the common bond of other mothers and their daughters in the sanctuary of nature. Accompanying you on this adventure are female guides who can hold you and your relationship with your daughters as sacred and support the growth of your relationship when and where it counts. It's a time to really be present to your journey as a mother and to that very special gift in front of you - your daughter.

Perhaps you feel your daughter turning towards a new stage of development or the greater culture around her. At this time your daughter needs that connection with you in an ever-growing and dynamic way. This program will help support that.

If you are wanting more connections and resources with other women and mothers in order to support your daughter in her life's challenges or in helping her walk down those difficult roads she'll take in her life, then this program is for you.

If you are seeking to build a steady bridge for your daughter to walk over as she nears her time of passage into young womanhood, then this program is for you.

Learn more and sign up for our Mother Daughter Program here.



Father-Son Wilderness Program
For fathers and their 8 - 13 year old sons
Thursday May 23 - Monday May 27, 2024 (Memorial Day Weekend)
Medicine Circle Eco-Retreat - Priest River, Idaho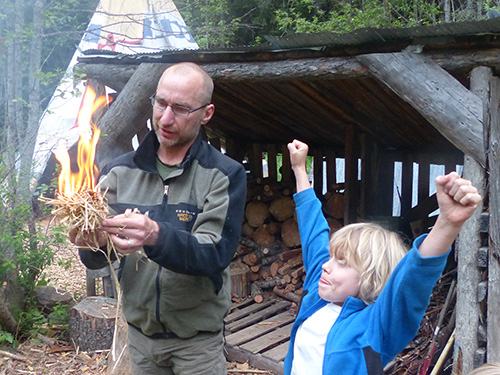 Imagine taking five days with your son(s), and connecting deeply with nature and your boy(s) through ancestral wilderness survival skills, all within a small "tribe" of other fathers & sons that are like minded with similar values.

Since the dawn of time, fathers and sons have bonded deeply in and with the wilderness. Ancestral wilderness skills have an innate ability to deepen the Father-Son connection like nothing else. This Spring, we're running a very special Father-Son Wilderness Program at Twin Eagles. During this program, we'll make fire by friction, build and sleep in natural shelters, learn traditional hunting and gathering techniques, and track wild animals. Primitive wilderness survival isn't a "Man vs. Wild" scenario, it is an opportunity to build a deep relationship with the Earth. As you and your son do so, you'll find that your relationship with your son deepens in powerful ways.

We'll have facilitated, open heart Father-Son relationship deepening time, and of course opportunities to connect with the other fathers and sons present. Just as our earth based ancestors did, we'll utilize traditional earth based spiritual practices to help facilitate the connection, and have surprise elements too. We're looking for fathers and sons who are ready to open their bodies, minds, and hearts to a deeper connection, have epic fun, and take the time to connect with what matters most.

Interested in our Father Son Wilderness Program? Learn more here.



Wild Blessings,

Twin Eagles Wilderness School


---
Help Spread the Word!
Do you know a few people who should be receiving these articles and program updates? Let them know and encourage them to subscribe by sending them this link: www.TwinEagles.org/enewsletter.html

Twin Eagles Wilderness School Privacy Policy:
Twin Eagles Wilderness School respects both the privacy and time of our subscribers. We will not sell, rent or otherwise share your e-mail address or other personal information to any other person or company. This eNewsletter will be sent out approximately once per month, occasionally more. Our eNewsletters always contain an easy way to unsubscribe at the bottom of each email.

Track us down on Social Media!
We invite you to like, follow, comment, and share about us on these social media sites. This is a great way to stay connected and help forward the vision of deep nature connection mentoring. Thanks!






For adult & youth program information, free deep nature connection articles and more,
visit our website at:
www.TwinEagles.org