Nature Connection Mentoring this School Year!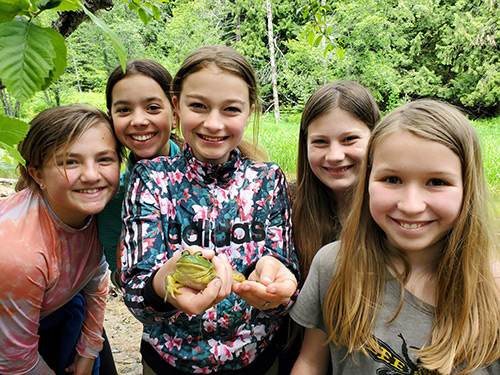 For many families, the school year involves a lot of time spent inside. As lives become full again with school and work, it may not even occur to parents and children that quality time in nature is still the secret ingredient to balance, resilience, and restoration.

Through our nature connection mentoring programs, we provide transformational experiences that awaken people's unique gifts, enhance relationships with nature, and empower an enriched community. These programs are now open for registration for the 2023-2024 school year!


Homeschool Youth Nature Program - Accepting Registrations
Twin Eagles Community School
Weekly on Fridays in Sandpoint, Idaho
9:00 am - 3:00 pm · For kids ages 6 - 13
Autumn, Winter & Spring Seasonal Blocks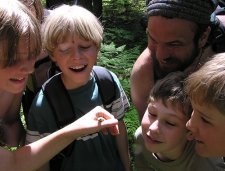 Come join our original program for homeschool youth that explores deep nature connection and the wilderness arts through nature based mentoring. Students truly steep in a timeless experience of the natural world with teachings of the naturalist, the tracker, the wanderer, the herbalist, the ecologist, the survivalist and the scout. Now in its eighteenth year, Twin Eagles Community School is a tremendous opportunity for youth to experience knowledge of place and nature awareness all in a powerful atmosphere of cultural mentoring.

Click here to learn more about Twin Eagles Community School!



Twin Eagles Monthly Youth Program - Accepting Registrations
For kids ages 6 - 13 · Spokane, WA
one consecutive Sat and Sun per month · Sep, Oct, Mar & Apr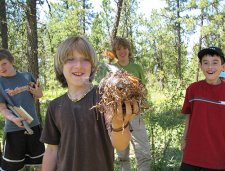 We are pleased to be bringing traditional ecological knowledge to the Spokane community throughout the school year once again this year! Kids have a rare opportunity to slow down to nature's pace and experience themselves in a community of passionate nature based learners through activities such as fire by friction, local species interrelations, songs, animal tracking, group challenges, wild edible & medicinal plants, natural shelter building, storytelling, sensory awareness and much, much more. Join us as we meet one consecutive Saturday and Sunday per month, for the months of September, October, March and April for a total of eight day long sessions that run from 9 am - 3 pm each day (no overnights).

Click here to learn more about Twin Eagles Monthly Youth Programs!


Weekend Teen Wilderness Programs - Accepting Registrations
Twin Eagles Seasonal Teen Rendezvous
For teens ages 13 - 18 · Locations throughout the Inland Northwest
Weekends run Friday evening through Sunday Afternoon
Autumn, Winter, & Spring Sessions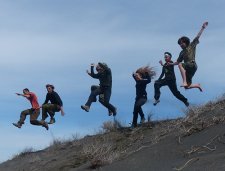 Twin Eagles Seasonal Teen Rendezvous offers awesome experiences to teens throughout the Inland Northwest and beyond to sink deep roots to the earth through wilderness skills while soaring high through full-on group adventures. Teens learn leadership by working together as well as applying their sensitivities through ancient earth based skills and crafts. This is a powerful opportunity for teens to encounter the wild around them. As well, teens have a chance to touch their own inner wildness by giving unique voice to their inner selves amongst a community of peers and mentors.

Autumn Session: Sep 22-24
Winter Session: Jan 26-28
Spring Session: Apr 26-28

Click here to learn more about Twin Eagles Seasonal Teen Rendezvous!


Father-Son Wilderness Program
SAVE $400-$600 ($200 per person)
For fathers and their 8 - 13 year old sons
Thursday September 7 - Monday September 11, 2023
Medicine Circle Eco-Retreat - Priest River, Idaho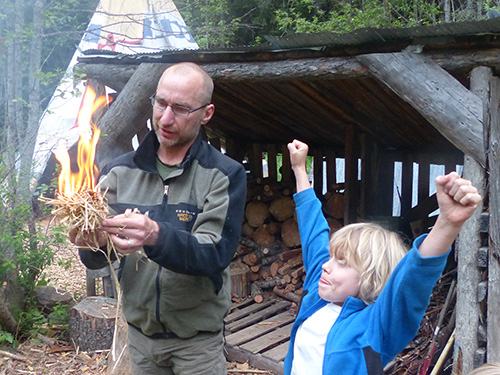 Imagine taking five days with your son(s), and connecting deeply with nature and your boy(s) through ancestral wilderness survival skills, all within a small "tribe" of other fathers & sons that are like minded with similar values.

Since the dawn of time, fathers and sons have bonded deeply in and with the wilderness. Ancestral wilderness skills have an innate ability to deepen the Father-Son connection like nothing else. This Spring, we're running a very special Father-Son Wilderness Program at Twin Eagles. During this program, we'll make fire by friction, build and sleep in natural shelters, learn traditional hunting and gathering techniques, and track wild animals. Primitive wilderness survival isn't a "Man vs. Wild" scenario, it is an opportunity to build a deep relationship with the Earth. As you and your son do so, you'll find that your relationship with your son deepens in powerful ways.

We'll have facilitated, open heart Father-Son relationship deepening time, and of course opportunities to connect with the other fathers and sons present. Just as our earth based ancestors did, we'll utilize traditional earth based spiritual practices to help facilitate the connection, and have surprise elements too. We're looking for fathers and sons who are ready to open their bodies, minds, and hearts to a deeper connection, have epic fun, and take the time to connect with what matters most.

We're pleased to offer a Summer Sale on this program. Save $400 - $600 (that's $200 per person)! Use Coupon Code SUMR-SALE

Learn more and register for our Father Son Wilderness Program here.



Late Summer Blessings,

Twin Eagles Wilderness School