You are receiving this email because you signed up for our contact list or participated in an event
with Twin Eagles Wilderness School.
Thanks for continuing to be connected with us!
To make sure
you keep getting these emails, please add
info@twineagles.org
to your address book or whitelist us.
Having trouble viewing this email?
View it on the web here.

Twin Eagles Wilderness School
eNewsletter - January 2023
Greetings from Twin Eagles Wilderness School! Here in Sandpoint, Idaho winter is here in it's fullness. We've had diverse winter weather the past couple of months, and are just now coming out of another cold snap. As our world continues to change in strange new ways, it can feel difficult to find peace and respite. Yet all it takes is one moment of truly pausing to connect with the spirit of nature. Perhaps that is feeling the sheer joy in observing a black-capped chickadee maneuver acrobatically amongst the ponderosa pines, or maybe it's feeling the adrenaline coursing through the veins of a snowshoe hare being chased by a short tailed weasel, both as white as the snowy landscape they tread on. Here at Twin Eagles, a group of brave teens and adult mentors just returned from basking in many moments like these during an epic snow cave expedition high in the mountains of north Idaho:



We've got lots opportunities for you to connect with nature, family, community, and self this coming spring and summer! This is our 18th year of offering deep nature connection mentoring to the Inland Northwest, and we owe so much gratitude to you, our community here. Please note that most of our programs fill very fast these days. Take a look at our program offerings below, and we hope to see you with us soon!

Here is what we have in store for you in this months eNewsletter:

Summer Camps 2023 Update
Jeannine & Tim Featured in Ben Greenfield's new book, Boundless Parenting!
Spring Alive! Spring Break Camps
Homeschool Youth Nature Program
Wilderness Vision Quest
Women's Retreat
Father-Son Wilderness Program
Wilderness Skills Instructor Training Program
Teen Mentor-In-Training Program
Summer Camps 2023 Update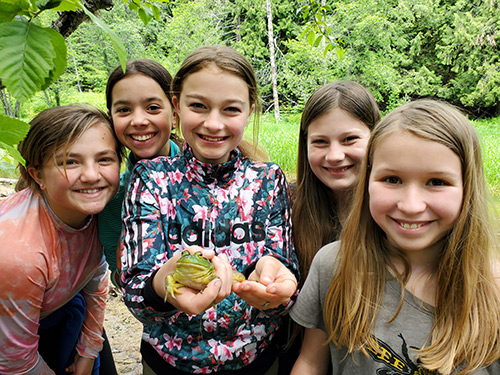 Mark your calendar! Twin Eagles Summer Camps 2023 registration will open online on Wednesday February 15 at 6:00 pm Pacific.

This coming summer we'll be offering more than a dozen camps including super fun theme based day camps as well as our epic overnight camps. Our summer camps have become incredibly popular in recent years. Last year, they filled up almost completely in just a few weeks. We anticipate that our 2023 summer camps will fill up very quickly this year. If you're interested, please be sure to mark your calendars so that you can get your kids registered.

Our summer camp web page has been updated with all the details of our 2023 season. Check it out so that you will be ready to register on February 15 when it opens up!



Jeannine & Tim Featured in Ben Greenfield's new book, Boundless Parenting
Our school co-Founders and co-Directors Jeannine and Tim recently contributed to something really special; a 650+ page parenting book put together by Ben Greenfield that is one of the most comprehensive parenting book that exists. Its like the blueprint for raising a human.

Its called Boundless Parenting: Tools, Tactics & Habits of Great Parents, and its kind of like Tim Ferriss's Tools of Titans or Tribe of Mentors, but for parenting. In other words, this is a book that takes the best of the best of raising babies, children and teenagers, decoding discipline, planning education, creating legacy, meaning and purpose, diet, nutrition, fitness, tackling the in-and-out daily nitty-gritty's of being a successful parent with practical tips from the trenches and tons more.

This book is an incredible resource for parents, and Jeannine and Tim are two of more than 30 parents who were a part of this incredible project.

And you can pre-order your copy now! Head over to BoundlessParentingBook.com to learn more and secure your copy, along with all the extras exclusive to those who order their copy in advance.



2022-2023 Youth & Adult Programs
Spring Alive! Spring Break Camps
For kids ages 6 - 13 · Spokane, WA
Tue Apr 4, Wed Apr 5, & Thu Apr 6· 9 am - 3 pm
Spring in the Inland Northwest is an amazing time, full of inspiration. The snow has melted, and the landscape is coming back to life with all kinds of flowers blooming, frogs & salamanders crawling about, and young animals & birds being birthed into the world. Indeed, all of life is being renewed! Twin Eagles Spring Alive! spring break camps are the perfect way to help get your kids outside to enjoy this precious time of year. Like all Twin Eagles Youth Programs, our spring break camps bring out the best in kids by connecting them intimately to the natural world, forging resilient community ties, and developing authentic self-awareness.

Click here to learn more about our Spring Alive! Spring Break Camps



Homeschool Youth Nature Program
Twin Eagles Community School
Weekly on Wednesdays in Sandpoint, Idaho
9:00 am - 3:00 pm · For kids ages 6 - 13
Spring Seasonal Block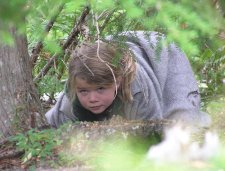 Come join our original program for homeschool youth that explores deep nature connection and the wilderness arts through nature based mentoring. Students truly steep in a timeless experience of the natural world with teachings of the naturalist, the tracker, the wanderer, the herbalist, the ecologist, the survivalist and the scout. Now in its eighteenth year, Twin Eagles Community School is a tremendous opportunity for youth to experience knowledge of place and nature awareness all in a powerful atmosphere of cultural mentoring.

Click here to learn more about Twin Eagles Community School!



Wilderness Vision Quest
For adults 18+
April 7-16, 2023 - Southern California
A 10-day live, in-person immersion into the mysteries of Wild Nature and Wild Soul, carefully curated by Tim Corcoran and Mark Tollefson.

Be held in a conscious mentoring culture led by two 20+ year experienced nature-based & soul-based mentors as you prepare, quest and integrate a pinnacle transformational experience of connecting with your deepest life vision, the largest conversation you are capable of having with the world.

A timeless ceremonial process rooted in traditional earth-based wisdom, adapted for humans living today to facilitate the journey of ecological awakening and soul initiation.

You can learn more about the Vision Quest by clicking here.

Please note that this link takes you to the Purpose Mountain website, which is the organization Tim founded a few years ago to focus on Nature Based Purpose Discovery and Visionary Development.



Women's Retreat
For women 18 and older
Friday May 12 - Sunday May 14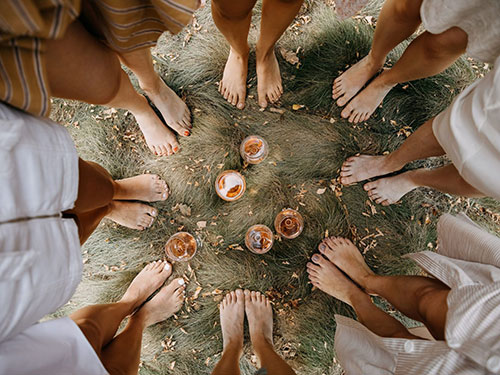 As women, we ache to be who we really are. We are in unpredictable, tumultuous times where we are being summoned to live with the risk of fulfilling that becoming as we embrace our calling, and thus discover how to live into new "response-abilities." This Women's Retreat is a refreshing opportunity to make time and space for exploring the crucible and transformation of the world wholeheartedly, through the eyes of celebration, joy, and the revitalizing of who we truly are.

Stirred by the calling and rhythms of nature, this is an opportunity to step outside of ordinary time into liminal time. This is a space where you can receive the support of a deeper and different way of listening and understanding that becoming in the midst of impermanence as an offering to the world's discomfort, and as a gift given to stepping up to the challenge of the times.

Click here to learn more about our Women's Retreat.



Father-Son Wilderness Program - Full with Waiting List
For fathers and their 8 - 13 year old sons
Thursday May 25 - Monday May 29, 2023 (Memorial Day Weekend)
Medicine Circle Eco-Retreat - Priest River, Idaho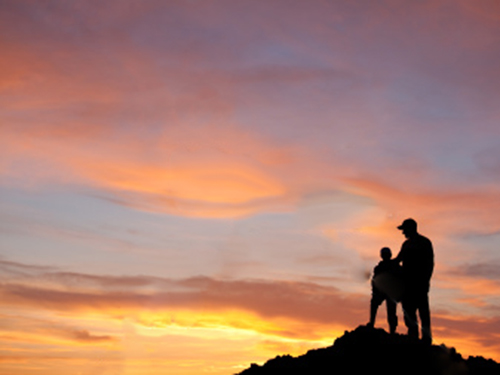 Imagine taking five days with your son(s), and connecting deeply with nature and your boy(s) through ancestral wilderness survival skills, all within a small "tribe" of other fathers & sons that are like minded with similar values.

Since the dawn of time, fathers and sons have bonded deeply in and with the wilderness. Ancestral wilderness skills have an innate ability to deepen the Father-Son connection like nothing else. This Spring, we're running a very special Father-Son Wilderness Program at Twin Eagles. During this program, we'll make fire by friction, build and sleep in natural shelters, learn traditional hunting and gathering techniques, and track wild animals. Primitive wilderness survival isn't a "Man vs. Wild" scenario, it is an opportunity to build a deep relationship with the Earth. As you and your son do so, you'll find that your relationship with your son deepens in powerful ways.

We'll have facilitated, open heart Father-Son relationship deepening time, and of course opportunities to connect with the other fathers and sons present. Just as our earth based ancestors did, we'll utilize traditional earth based spiritual practices to help facilitate the connection, and have surprise elements too. We're looking for fathers and sons who are ready to open their bodies, minds, and hearts to a deeper connection, have epic fun, and take the time to connect with what matters most.

Interested in our Father Son Wilderness Program? Learn more here.



Wilderness Skills Instructor Training Program
10 Days: Thursday June 1 - Saturday June 10, 2023
Adults 18+. Motivated older teens considered on a case by case basis.
Camp Stidwell, Sandpoint, Idaho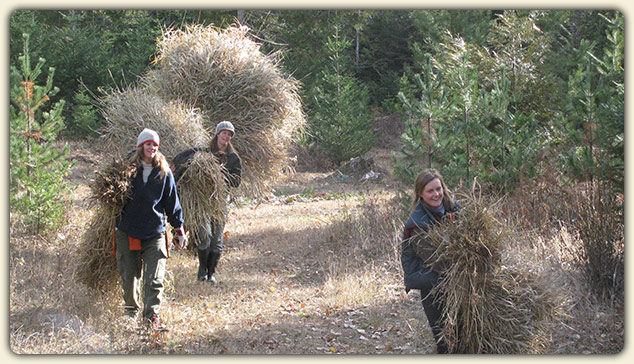 Do you yearn to feel at one with nature?




Do you wish to guide others on the journey of deep nature connection?




Are you seeking a community of like minds & hearts?




Do you want to truly discover yourself?


Twin Eagles Wilderness Skills Instructor Training Program is a ten day intensive that provides adults a rich opportunity to immerse themselves in the teachings of the Earth and develop themselves as nature connection mentors. Wilderness survival, wildlife tracking, wild edible & medicinal plants, naturalist training, bird language, nature based mentoring, outdoor leadership, and inner tracking become pathways to a transformational journey of deep connection with nature, community, mentoring, & self.

This experience will give you the chance to slow down and embrace time-tested, ancient practices of connecting deeply with nature and earth based approaches to education that we've been successfully facilitating for nearly twenty years. You'll steep in a culture of nature based mentoring with peers that will feel more like family by the end of the experience. You'll be guided by experienced, gifted, open-hearted mentors to discover your authentic self.

In a fast paced world that is increasingly fostering disconnection, this opportunity is designed from the ground up to holistically develop resiliency, a sense of place, confidence, vision, peace, meaning, leadership, mentoring, and connection. It is an opportunity to build relationships with what is truly important in life.

The Twin Eagles Wilderness Skills Instructor Training Program is for adults with a passion for nature, community, mentoring, and self-discovery who are ready to transform from yearning for deep connection to nature and mentoring, to living a life of deep connection with nature and mentoring.

Learn more about the ten day Twin Eagles Wilderness Skills Instructor Training Program here, and please spread the word about this amazing opportunity!



Teen Mentor-In-Training Program
For teens ages 13 and older · Sandpoint, ID & Spokane, WA
Twin Eagles Mentor in Training (MIT) program is an incredible opportunity for teens to step forward into becoming authentic nature based mentors. Twin Eagles MITs receive guidance from Twin Eagles' seasoned adult staff to move into a mentoring role with Twin Eagles Youth Program students, thereby experiencing themselves as powerful role models and leaders. It is a rare opportunity to be mentored into their greater potential as they experience the joy of mentoring others into a deep relationship with the earth. The MIT Program runs alongside all of our Youth Programs, so teens are able to select which one(s) they wish to participate in.

Click here to learn more about Twin Eagles Mentor in Training Program!


Winter Blessings,

Tim Corcoran
co-Director & co-Founder
Twin Eagles Wilderness School


---
Help Spread the Word!
Do you know a few people who should be receiving these articles and program updates? Let them know and encourage them to subscribe by sending them this link: www.TwinEagles.org/enewsletter.html

Twin Eagles Wilderness School Privacy Policy:
Twin Eagles Wilderness School respects both the privacy and time of our subscribers. We will not sell, rent or otherwise share your e-mail address or other personal information to any other person or company. This eNewsletter will be sent out approximately once per month, occasionally more. Our eNewsletters always contain an easy way to unsubscribe at the bottom of each email.

Track us down on Social Media!
We invite you to like, follow, comment, and share about us on these social media sites. This is a great way to stay connected and help forward the vision of deep nature connection mentoring. Thanks!






For adult & youth program information, free deep nature connection articles and more,
visit our website at:
www.TwinEagles.org