Twin Eagles Wilderness School
eNewsletter - September 2013
Autumn greetings from all of us here at Twin Eagles! We are really excited as we have just launched the Twin Eagles Wilderness Immersion Program and our newly redesigned Twin Eagles Depth Mentoring Apprenticeship. Both of these nine month long programs for adults started last week, and we are full of inspiration as our new adult students begin their journey this year!

Here at the beginning of our ninth year of deep nature connection mentoring, we're looking ahead to our second annual Art of Mentoring weeklong workshop, our classic nature programs for youth in Sandpoint and Spokane, as well as several new initiatives in the making. We're grateful for your support that has made make all of this possible!

Here is a quick list of what's in store for you in this month's eNewsletter:

Feature Article: Medicinal Uses of Aloe Vera
Art of Mentoring 2013!
Twin Eagles Youth Programs 2013-2014
Wilderness Immersion Program 2013-2014 has begun!
Feature Article: Medicinal Uses of Aloe Vera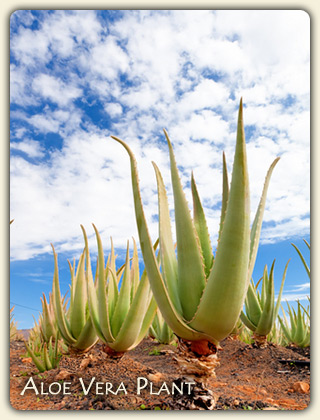 I remember it well. There I was, walking out of a coffee shop in Ashland, Oregon so many years ago on a crisp fall morning with a very hot cup of tea in my hand. It was my right hand and I am right hand dominant. I stopped to look up at the azure sky, gazing at the clouds for a moment. In that moment as I saw clouds turn into soft creatures and I imagined myself floating along with them a skate boarder skidded right into me.

It threw me off balance and my very hot cup of tea splashed all over my hand! I could feel the first few layers of my skin sting immediately. I had just gotten a second degree burn. To this day, I still have the faintest light brown color on my right hand from this burn. If it weren't for the medicinal uses of aloe vera to soothe my skin immediately (from inside the coffee shop!), it could've been much worse.

There are as many benefits as there are medicinal uses of aloe vera. The gel that is found on the inside of this plant is... continue reading here


The Inland Northwest Art of Mentoring 2013!
Online registration now available!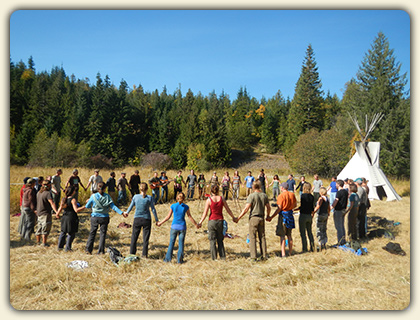 Monday, October 7 - Saturday, October 12, 2013 · Sandpoint, ID · For Ages 3 - 103!

Deep in all of our roots, there are stories of our ancestors living in healthy, regenerative communities — villages where people of all ages were in deep relationship with the land, each other, and themselves. The Art of Mentoring is a six day, experiential, nature based set of concurrent programs for ages 3 - 103 designed to help us remember these old ways and learn to apply them to our modern communities.

Yes, it takes a Village to raise a child. It also takes a Village to:

Engage the gifts of our elders
Create essential rites of passage for our teens
Ensure parents are supported and thriving
Welcome our babies into a world of open arms
Feel deep compassion and gratitude for All of Our Relations
Understand your gifts and how to apply them in service to the people
We at Twin Eagles are proud and excited to be bringing the Art of Mentoring to the Inland Northwest for the second year in a row this coming Fall! This workshop is one of several Art of Mentoring workshops currently being offered around the world. We bring together a team of experienced leaders and facilitators from around our bio region and beyond to staff five concurrent programs that will co-create a joyful, engaged learning community. Learn more about the Art of Mentoring here!


Monthly Preschool Nature Program
Forest Children
For kids ages 3 - 6 · Spokane, WA
One day per month · October - May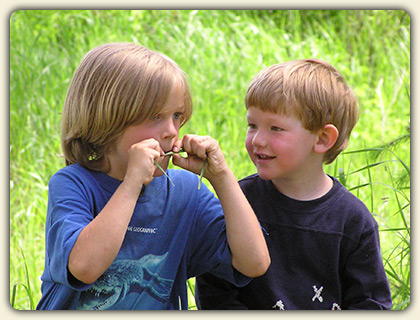 Offered in Spokane, WA, the Forest Children program gently guides young children to a deep relationship with the natural world. Children are encouraged to learn about the fundamental elements of life through 100% direct experience with nature. Activities may include foraging seasonal wild foods, crafting toys from objects found in nature, connecting with the lives of animals through games, creative movement and tracking, developing bonds with trees through learning safely about fire, sparking the imagination with storytelling, and much, much more! Click here to learn more about Forest Children!


Twin Eagles Monthly Youth Program - Spokane
For kids ages 6 - 13 · Spokane, WA
One day per month · October - May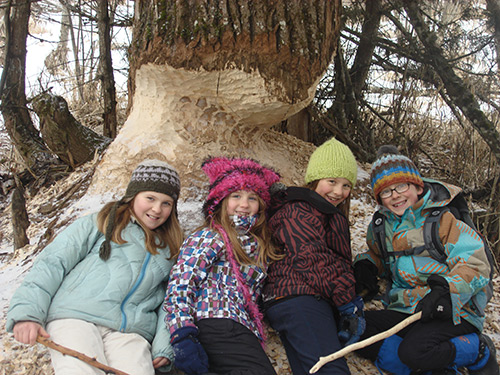 We are pleased to be entering into our eighth year of bringing traditional ecological knowledge down to the Spokane area on a monthly basis! Spokane area youth have a rare opportunity to slow down to nature's pace and experience themselves in a community of passionate nature based learners through activities such as fire by friction, local species interrelations, songs, animal tracking, group challenges, wild edible & medicinal plants, natural shelter building, storytelling, sensory awareness and much, much more. Click here to learn more about Twin Eagles Monthly Youth Program - Spokane!


Weekly Homeschool Youth Nature Program
Twin Eagles Community School
For kids ages 6 - 13 · Sandpoint, Idaho
One day per week, Fridays 9 am - 3 pm
Autumn, Winter, & Spring Seasonal Blocks (~8 sessions each)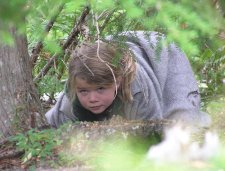 Come join our original weekly program for homeschool youth that explores deep nature connection and the wilderness arts through nature based mentoring. Students truly steep in a timeless experience of the natural world with teachings of the naturalist, the tracker, the wanderer, the herbalist, the ecologist, the survivalist and the scout. Now in its ninth year, Twin Eagles Community School is a tremendous opportunity for youth to experience knowledge of place and nature awareness all in a powerful atmosphere of cultural mentoring. Click here to learn more about Twin Eagles Community School!


Weekend Teen Wilderness Programs
Twin Eagles Seasonal Teen Rendezvous
For teens ages 13 - 18 · Locations throughout the Inland Northwest
Weekends run Friday evening through Sunday Afternoon
Autumn, Winter, & Spring Sessions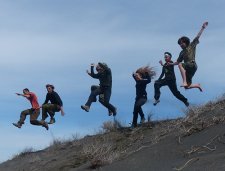 Twin Eagles Seasonal Teen Rendezvous offers awesome experiences to teens throughout the Inland Northwest and beyond to sink deep roots to the earth through wilderness skills while soaring high through full-on group adventures. Teens learn leadership by working together as well as applying their sensitivities through ancient earth based skills and crafts. This is a powerful opportunity for teens to encounter the wild around them. As well, teens have a chance to touch their own inner wildness by giving unique voice to their inner selves amongst a community of peers and mentors. Click here to learn more about Twin Eagles Seasonal Teen Rendezvous!


Teen Mentor-In-Training Program
For teens ages 15 - 18 · Sandpoint, ID & Spokane, WA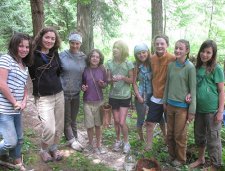 Twin Eagles Mentor in Training (MIT) program is an incredible opportunity for teens to step forward into becoming authentic nature based mentors. Twin Eagles MITs receive guidance from Twin Eagles' seasoned adult staff to move into a mentoring role with Twin Eagles Youth Program students, thereby experiencing themselves as powerful role models and leaders. It is a rare opportunity to be mentored into their greater potential as they experience the joy of mentoring others into a deep relationship with the earth. The MIT Program runs alongside all of our Youth Programs, so teens are able to select which one(s) they wish to participate in. Click here to learn more about Twin Eagles Mentor in Training Program!


Twin Eagles Wilderness Immersion Program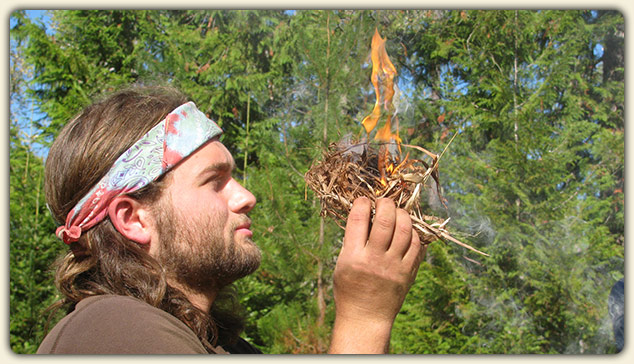 The Twin Eagles Wilderness Immersion Program 2013-2014 has begun with an incredible kick off! In our first week, participants have experienced an introduction to deep nature awareness, wildlife tracking, wild edible and medicinal plants, permaculture, nature based mentoring, and wilderness survival skills. The experience was highlights by an incredible inner tracking intensive led by our good friend and staff specialist Barry Moses. It truly brings me hope to see this group of passionate individuals go to such a deep place in such a unified manner. This laid a rock solid foundation for the nine month journey ahead!

Do you yearn to feel like a part of nature rather than an onlooker? Do you feel a responsibility to our Earth? Are you seeking your contribution to the world? Do you want to fully experience nature rather than just learn about it? Do you want to find a community of like minded people? Are you seeking truth, the truth of who you really are?

If you answered yes to even some of these questions, then consider the Twin Eagles Wilderness Immersion Program. It is all about taking the essence of nature and weaving it into our modern experience. It is about feeling the kinship that comes only from roaming the wilderness together. It is about diving deep into the underground of human consciousness, and discovering the hidden gems that await. It is about deep mentoring that brings out the very best of who you are.

The Twin Eagles Wilderness Immersion Program is a transformational, nine month journey that brings back to life the skills and wisdom of our earth based ancestors:



Wilderness Survival & Primitive Skills
Wildlife Tracking
Wild Edible & Medicinal Plants
Permaculture & Regenerative Design
Nature Based Mentoring & Cultural Restoration
Naturalist Training
Bird Language & Native Scout Teachings
Inner Tracking - Know Thyself



This program is a huge step forward on the path of deeply connecting with nature, community, and consciousness.

Interested, or know someone who might be? Learn more about the Twin Eagles Wilderness Immersion Program here.

Check out our Facebook page for updated pictures of last year's Wilderness Immersion Program!

Thanks for reading, and blessings to you this Autumn!

Tim Corcoran
co-Director & co-Founder
Twin Eagles Wilderness School


---
Help Spread the Word!
Do you know a few people who should be receiving these articles and program updates? Let them know and encourage them to subscribe by sending them this link: www.TwinEagles.org/enewsletter.html

Did you receive this email from a friend? Sign up for the Twin Eagles eNewsletter here.

Header photo courtesy Joseph Rocchio Photography

Twin Eagles Wilderness School Privacy Policy:
Twin Eagles Wilderness School respects both the privacy and time of our subscribers. We will not sell, rent or otherwise share your e-mail address or other personal information to any other person or company. This eNewsletter will be sent out approximately once per month, occasionally more. Our eNewsletters always contain an easy way to unsubscribe at the bottom of each email.

Track us down on Social Media!
We invite you to like, follow, comment, and share about us on these social media sites. This is a great way to stay connected and help forward the vision of deep nature connection mentoring. Thanks!







For adult & youth program information, free deep nature connection articles and more,
visit our website at:
www.TwinEagles.org