Autumn Youth & Teen Programs
Now that the intensity of summer has passed, we're relaxing into autumn as we prepare for our school year programs for youth and teens. This autumn we have a few popular offerings for you, so please take a look at these important avenues for keeping your youth and teen's connection with nature alive!


Homeschool Youth Nature Program
Twin Eagles Community School
Weekly on Fridays in Sandpoint, Idaho
9:00 am - 3:00 pm · For kids ages 6 - 13
Autumn & Spring Seasonal Blocks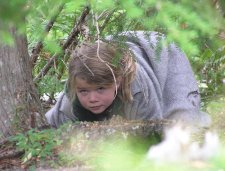 Come join our original program for homeschool youth that explores deep nature connection and the wilderness arts through nature based mentoring. Students truly steep in a timeless experience of the natural world with teachings of the naturalist, the tracker, the wanderer, the herbalist, the ecologist, the survivalist and the scout. Now in its seventeenth year, Twin Eagles Community School is a tremendous opportunity for youth to experience knowledge of place and nature awareness all in a powerful atmosphere of cultural mentoring.

Click here to learn more about Twin Eagles Community School!


Twin Eagles Monthly Youth Programs
For kids ages 6 - 13 · Spokane, WA
One Saturday per month · October - May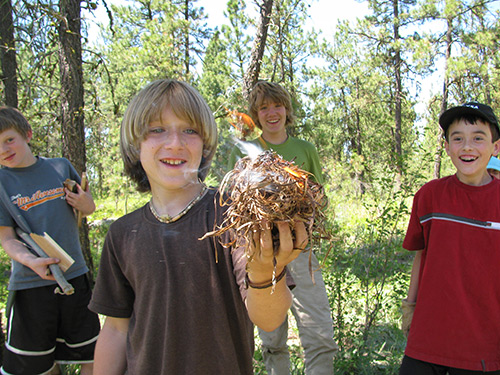 We are pleased to be bringing traditional ecological knowledge to the Spokane community on a monthly basis once again this year! Kids have a rare opportunity to slow down to nature's pace and experience themselves in a community of passionate nature based learners through activities such as fire by friction, local species interrelations, songs, animal tracking, group challenges, wild edible & medicinal plants, natural shelter building, storytelling, sensory awareness and much, much more.

Click here to learn more about Twin Eagles Monthly Youth Programs!


Weekend Teen Wilderness Programs
Twin Eagles Seasonal Teen Rendezvous
For teens ages 13 - 18 · Locations throughout the Inland Northwest
Weekends run Friday evening through Sunday Afternoon
Autumn, Winter, & Spring Sessions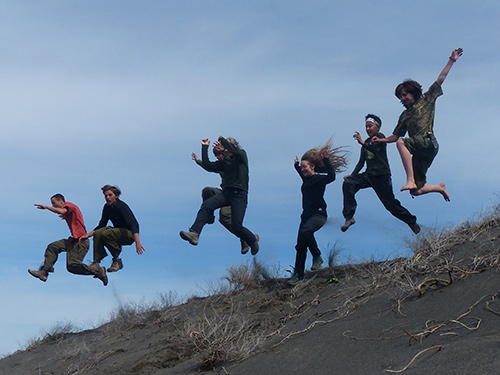 Twin Eagles Seasonal Teen Rendezvous offers awesome experiences to teens throughout the Inland Northwest and beyond to sink deep roots to the earth through wilderness skills while soaring high through full-on group adventures. Teens learn leadership by working together as well as applying their sensitivities through ancient earth based skills and crafts. This is a powerful opportunity for teens to encounter the wild around them. As well, teens have a chance to touch their own inner wildness by giving unique voice to their inner selves amongst a community of peers and mentors.

Autumn Session: Nov 5-7, 2021 @ Medicine Circle, Priest River, ID
Winter Session: Feb 11-13 @ Harmony Woods, Spokane, WA
Spring Session: Apr 22-24 @ Moses Lake Sand Dunes, Moses Lake, WA

Click here to learn more about Twin Eagles Seasonal Teen Rendezvous!

Please help us spread the word and support the vision of deep nature connection mentoring!

Thanks for your help,

Tim

Tim Corcoran
co-Director & co-Founder
Twin Eagles Wilderness School