You are receiving this email because you signed up for our contact list or participated in an event
with Twin Eagles Wilderness School.
Thanks for continuing to be connected with us!
To make sure
you keep getting these emails, please add
tim@twineagles.org
to your address book or whitelist us.
Having trouble viewing this email?
View it on the web here.

Twin Eagles Wilderness School
eNewsletter - December 2019
Winter Holiday Greetings from Twin Eagles Wilderness School! What a special time of year this is. The days are at their shortest, and the nights are at their longest. People are taking time to have a break from work and be with family. The spirit of giving is strong. Quietude and snow have blanketed the land. Have you spent time outside recently? The landscape seems to beckon to us, inviting us deep into the silence for a time of reflection and renewal, whispering secrets that call us forward on our life paths. If you haven't yet, give yourself and your family the gift of embracing this call of the wild, even if just for 30 minutes. It offers a welcome reprieve from the stress of the holidays, and is what memories are made of.

December has been full of moments of deep nature connection and mentoring here at Twin Eagles. Students have been reveling in the gifts of the season as well, out having adventures on the land while living life to the fullest! Tracking coyotes through the snow, kindling fires in the ways of our earth based ancestors, mastering nature based crafts, telling stories of the ancients, and soaking in the stillness of the winter landscape... The spirit of wildness and resilience is strong here in our community!

Here is what we have in store for you in this months eNewsletter:

2020 Youth, Teen & Family Programs
2020 Adult Programs
2020 Youth & Teen Programs
Weekend Teen Wilderness Programs
Twin Eagles Seasonal Teen Rendezvous
For teens ages 13 - 18 · Locations throughout the Inland Northwest
Weekends run Friday evening through Sunday Afternoon
Autumn, Winter, & Spring Sessions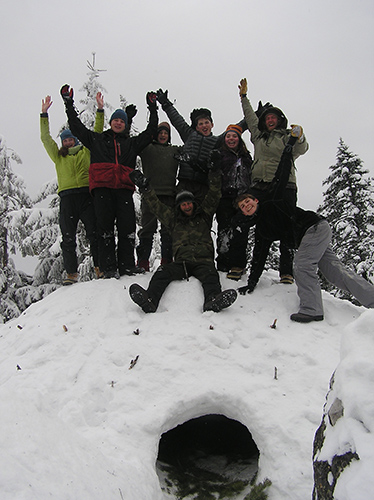 Twin Eagles Seasonal Teen Rendezvous offers awesome experiences to teens throughout the Inland Northwest and beyond to sink deep roots to the earth through wilderness skills while soaring high through full-on group adventures. Teens learn leadership by working together as well as applying their sensitivities through ancient earth based skills and crafts. This is a powerful opportunity for teens to encounter the wild around them. As well, teens have a chance to touch their own inner wildness by giving unique voice to their inner selves amongst a community of peers and mentors.

Click here to learn more about Twin Eagles Seasonal Teen Rendezvous!


Spring Alive! Spring Break Camps
For kids ages 6 - 13 · Spokane, WA
Tue Apr 7, Wed Apr 8, & Thu Apr 9 · 9 am - 3 pm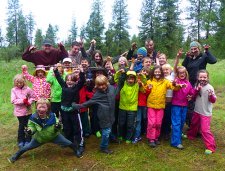 Spring in the Inland Northwest is an amazing time, full of inspiration. The snow has melted, and the landscape is coming back to life with all kinds of flowers blooming, frogs & salamanders crawling about, and young animals & birds being birthed into the world. Indeed, all of life is being renewed! Twin Eagles Spring Alive! spring break camps are the perfect way to help get your kids outside to enjoy this precious time of year. Like all Twin Eagles Youth Programs, our spring break camps bring out the best in kids by connecting them intimately to the natural world, forging resilient community ties, and developing authentic self-awareness.

Click here to learn more about our Spring Alive! Spring Break Camps


Girls Rite of Passage
For 13 - 16 year old girls
Thursday May 7 - Sunday May 10, 2020
JDK Ranch, Valleyford, Washington, Washington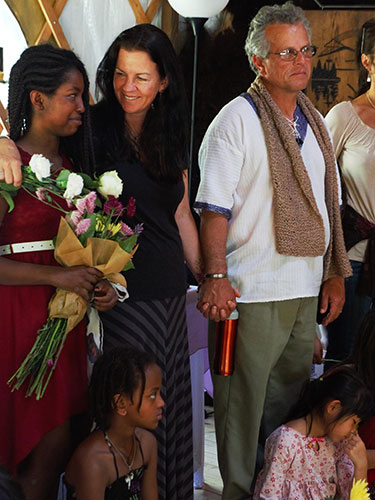 The journey from childhood to adolescence is a dramatic time of development. Just like the fledgling bird that leaves the nest, the Girls Rite of Passage is an opportunity for girls to expand their wings and begin to take flight. It's a crossing. A place where two roads meet. Those two roads are where your daughter was once a child and is now emerging into adolescence.

This program is a coming of age ritual that has been taking place since humans have been on the planet. These types of traditions are common throughout the world and across cultures. It's a unique blueprint that stands apart from every day ordinary life and at the same time, brings new depth, understanding and meaning to it.

Learn more about Twin Eagles Girls Rite of Passage here, and please help spread the word!



Twin Eagles Wilderness Skills Instructor Training Program
10 Days: Wednesday May 27 - Friday June 5, 2020
Adults 18+. Motivated older teens considered on a case by case basis.
Camp Stidwell, Sandpoint, Idaho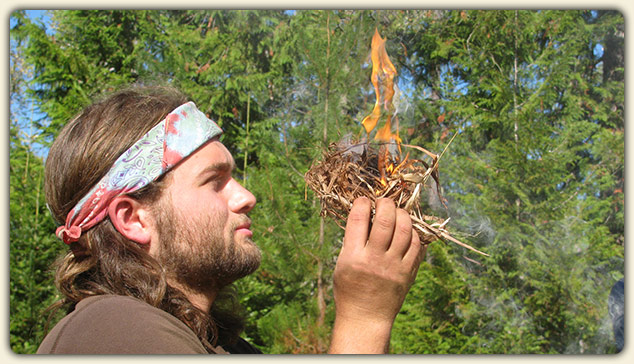 Do you yearn to feel at one with nature?




Do you wish to guide others on the journey of deep nature connection?




Are you seeking a community of like minds & hearts?




Do you want to truly discover yourself?


Twin Eagles Wilderness Skills Instructor Training Program is a ten day intensive that provides adults a rich opportunity to immerse themselves in the teachings of the Earth and develop themselves as nature connection mentors. Wilderness survival, wildlife tracking, wild edible & medicinal plants, naturalist training, bird language, nature based mentoring, outdoor leadership, and inner tracking become pathways to a transformational journey of deep connection with nature, community, mentoring, & self.

This experience will give you the chance to slow down and embrace time-tested, ancient practices of connecting deeply with nature and earth based approaches to education that we've been successfully facilitating for nearly twenty years. You'll steep in a culture of nature based mentoring with peers that will feel more like family by the end of the experience. You'll be guided by experienced, gifted, open-hearted mentors to discover your authentic self.

In a fast paced world that is increasingly fostering disconnection, this opportunity is designed from the ground up to holistically develop resiliency, a sense of place, confidence, vision, peace, meaning, leadership, mentoring, and connection. It is an opportunity to build relationships with what is truly important in life.

The Twin Eagles Wilderness Skills Instructor Training Program is for adults with a passion for nature, community, mentoring, and self-discovery who are ready to transform from yearning for deep connection to nature and mentoring, to living a life of deep connection with nature and mentoring.

Learn more about the ten day Twin Eagles Wilderness Skills Instructor Training Program here, and please spread the word about this amazing opportunity!



Wild Blessings,

Tim Corcoran
co-Director & co-Founder
Twin Eagles Wilderness School


---
Help Spread the Word!
Do you know a few people who should be receiving these articles and program updates? Let them know and encourage them to subscribe by sending them this link: www.TwinEagles.org/enewsletter.html

Twin Eagles Wilderness School Privacy Policy:
Twin Eagles Wilderness School respects both the privacy and time of our subscribers. We will not sell, rent or otherwise share your e-mail address or other personal information to any other person or company. This eNewsletter will be sent out approximately once per month, occasionally more. Our eNewsletters always contain an easy way to unsubscribe at the bottom of each email.

Track us down on Social Media!
We invite you to like, follow, comment, and share about us on these social media sites. This is a great way to stay connected and help forward the vision of deep nature connection mentoring. Thanks!






For adult & youth program information, free deep nature connection articles and more,
visit our website at:
www.TwinEagles.org