You are receiving this email because you signed up for our contact list or participated in an event
with Twin Eagles Wilderness School.
Thanks for continuing to be connected with us!
To make sure
you keep getting these emails, please add
tim@twineagles.org
to your address book or whitelist us.
Having trouble viewing this email?
View it on the web here.

Twin Eagles Wilderness School
eNewsletter - April 2017
Spring Greetings from Twin Eagles! Greetings from Twin Eagles Wilderness School! The joy of spring is strong on the landscape, as all of life is growing and changing almost faster than we can keep up with. Robin nests are full of bright blue eggs, frogs and salamanders are laying eggs, wildflowers like trillium, violet, and skunk cabbage color the ground, and trees like larch, aspen, and cottonwood are starting to leaf out. Morel mushrooms are just starting to pop up, amidst bracken fern fiddleheads beginning to unfurl. What a miracle spring is!

The past month has been a full one here at Twin Eagles, with lots of adults and youth out connecting with the landscape. We completed our Spring Alive! Spring Break Camp, as well as an epic teen weekend Walkabout at Moses Lake Sand Dunes. We're busy preparing for this year's Girl's & Boy's Rites of Passage, as we prepare to initiate our next cohort of young adults. Summer Camp registrations are coming in very fast now. Some camps are now completely full with waiting lists, and we're already over half full! We're deeply grateful to do this work, and for the support you all give us as we work together to bring nature back to the center of culture, where it belongs.

Here is what we have in store for you in this months eNewsletter:

Summer Camps 2017!
Volunteer or Work with Twin Eagles this summer!
Morel Mushroom Hunting Workshop!
Epic Teen Walkabout Video
Summer Camps 2017 Update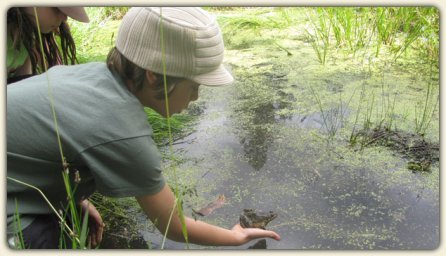 On the whole, Twin Eagles Summer Camps 2016 are now approximately half full. Some camps are now completely full with waiting lists, some have just a few spots left, and most camps are about half full. It is likely that some camps will fill up in the coming weeks, so we strongly encourage you to register now while there is still space! Once a camp fills up, waiting lists will be available.

Our nature based summer camps let kids be kids again, giving them the chance to be wild and free. In today's world, kids suffer from lives that have become over-structured, over-sterilized, and over-intellectualized. Children are engulfed in an increasingly disconnected, technological world that leads to the degeneration of health on all levels – physical, mental, emotion, and spiritual. Can you remember what it used to feel like to be a kid during the summer? I do. It was my ticket to freedom. Timeless moments of connecting with the wild places. Friendships deepening until we felt more like siblings. Running through our imagination and nature at the same time. Quiet moments alone just sitting by a creek, letting all the worries of life just drift away. Current research has now proven that these types of experiences lead to increased physical, mental & social health, a sense of peace, care for the Earth, increased concentration, greater creativity and resiliency. As a father and camp director, this is what I stand for, for my own children and for our community's children. Our summer camps maximize all of this, and indeed are good medicine for the challenges today's kids face in our post-modern world, bringing them back to their truest nature.

"I am so grateful and so touched by how all the amazing people at Twin Eagles lovingly walked our son through what has turned out to be, perhaps, the most significant and positive learning experience he has ever gone through away from home. I can't say enough about how lucky we were to find them and have him take part in the last week of their summer program, except to say to them and the universe: Thank you, thank you, thank you."

- Alison Barrows-Young

This coming summer we are offering eleven full weeks of summer camp in Sandpoint, Coeur d'Alene, Spokane, and Priest River. They include:
This summer we are continuing our inspirational theme based day camps here at Twin Eagles! 2017 Day Camp themes include:

Nature Adventurers Day Camp - Mystery and adventure await all those who heed the call of the wild. Have you ever looked out onto a wild landscape, and imagined all the possible natural adventures, just waiting to be experienced?
Wilderness Survival Day Camp - There is an ancient calling deep in the heart to experience the freedom and adventure of living wild and free, close to nature - to provide for one's own needs directly from the Earth...
Nature Ninjas Day Camp - Nature ninjas are the eyes and ears of the tribe, protectors of the village. They are masters of stealth, camouflage, and invisibility, traveling unseen and unheard amongst the shadows...
For full information on our summer camps, check out our Twin Eagles Summer Camp web page here.



Volunteer or Work with Twin Eagles this summer!
We are currently looking for volunteer assistant instructors who wish to deepen their experience of authentic nature based mentoring in a powerful culture of deep nature connection. Make a difference in the world by helping to restore hope in today's youth by connecting them deeply to nature, community, and self. Have a blast connecting with other nature based mentors and a whole community with shared values. Accommodations & meals provided at overnight camps. Click here for more info on volunteering at Twin Eagles.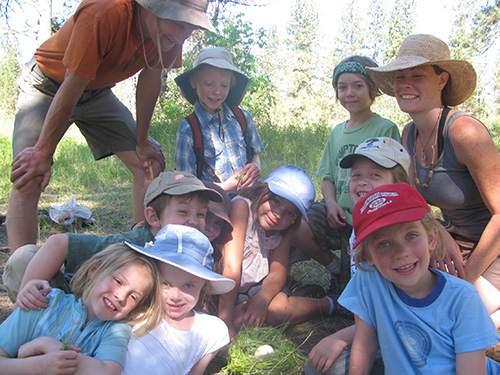 We are also looking to hire staff for the role of Lead Instructor. We're offering paid positions based on experience, with accommodations & meals provided for overnight camps. Have a blast working in a powerful deep nature connection mentoring culture, and deepening your mentoring expertise while supporting a common Vision of restoring hope in today's youth. We're known for crafting a culture of authentic depth mentoring. Click here for more info on working with Twin Eagles.



Morel Mushroom Hunting Workshop
Saturday May 13, 2017 - 10:00 am - 4:00 pm
near Sandpoint, Idaho
All Ages Welcome!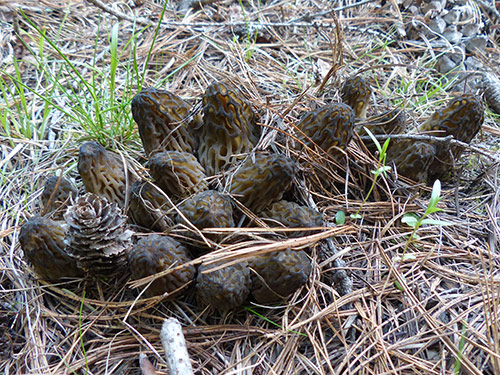 Our morel mushroom hunting workshop will introduce you to this epic springtime ritual that has captured the hearts and taste buds of nature loves far and wide! North Idaho is one of the very best bio-regions in the country for harvesting wild edible mushrooms, and our staff have many decades of experience with the science and art of hunting the elusive wild morel mushroom. Whether you are a total beginner or seasoned veteran, this workshop promises to be informative, fun, engaging, and delightful!

Click here to learn more about our Morel Mushroom Hunting Workshop!



Epic Teen Walkabout Video

We had a truly epic time with a hearty group of teens traversing the Moses Lake Sand Dunes. Come take a look at the journey with this beautiful video!


Blessings to you this Spring!

Tim Corcoran
co-Director & co-Founder
Twin Eagles Wilderness School


---
Help Spread the Word!
Do you know a few people who should be receiving these articles and program updates? Let them know and encourage them to subscribe by sending them this link: www.TwinEagles.org/enewsletter.html

Header photo courtesy Joseph Rocchio Photography

Twin Eagles Wilderness School Privacy Policy:
Twin Eagles Wilderness School respects both the privacy and time of our subscribers. We will not sell, rent or otherwise share your e-mail address or other personal information to any other person or company. This eNewsletter will be sent out approximately once per month, occasionally more. Our eNewsletters always contain an easy way to unsubscribe at the bottom of each email.

Track us down on Social Media!
We invite you to like, follow, comment, and share about us on these social media sites. This is a great way to stay connected and help forward the vision of deep nature connection mentoring. Thanks!







For adult & youth program information, free deep nature connection articles and more,
visit our website at:
www.TwinEagles.org