You are receiving this email because you signed up for our contact list or participated in an event
with Twin Eagles Wilderness School.
Thanks for continuing to be connected with us!
To make sure
you keep getting these emails, please add
tim@twineagles.org
to your address book or whitelist us.
Having trouble viewing this email?
View it on the web here.

Twin Eagles Wilderness School
eNewsletter - August 2016
Late summer is upon us! Blackberries and rose hips are ripe, the landscape is very dry, squirrels are already starting to gather up cones, and everyone seems to be busy getting in one last summer gathering or camping trip before autumn sets in. Here at Twin Eagles, we're celebrating our most successful year ever and getting ready for all of our autumn programs. Take a look!

Here is what we have in store for you in this months eNewsletter:

Feature Article: Edible Wild Berries
Youth Programs 2016-2017 - Registration Now Open!!
Summer Camps 2016 Report
Wilderness Immersion Program
Permaculture Convergence 2016
Feature Article: Edible Wild Berries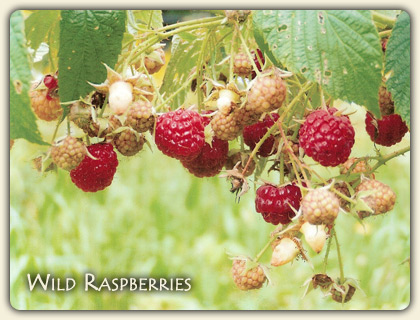 Edible wild berries are an amazing and often overlooked source of delicious nutrition for body, mind, heart, and soul. Learn all about them right here, including benefits, hazards, types of wild berries, berry identification, harvesting, processing, and more! Berries are truly delightful and it is a memorable experience to identify and eat them.

Edible wild berries have a ton of benefits. Not only are they a great wild food and substantial addition to your diet, they're also packed with sustenance and energizing to eat as well! For example, blackberries, blueberries, strawberries, raspberries, and cranberries are all rich sources for getting...continue reading here



Twin Eagles Youth Programs 2016-2017!
Weekly Homeschool Youth Nature Program
Twin Eagles Community School
For kids ages 6 - 13 · Sandpoint, Idaho
One day per week, 9 am - 3 pm
Autumn, Winter, & Spring Seasonal Blocks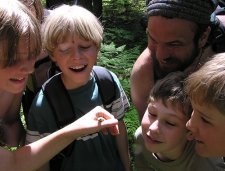 Come join our original weekly program for homeschool youth that explores deep nature connection and the wilderness arts through nature based mentoring. Students truly steep in a timeless experience of the natural world with teachings of the naturalist, the tracker, the wanderer, the herbalist, the ecologist, the survivalist and the scout. Now in its twelfth year, Twin Eagles Community School is a tremendous opportunity for youth to experience knowledge of place and nature awareness all in a powerful atmosphere of cultural mentoring. Click here to learn more about Twin Eagles Community School!


Twin Eagles Monthly Youth Programs
For kids ages 6 - 13 · Sandpoint, ID & Spokane, WA
One Sunday per month · October - May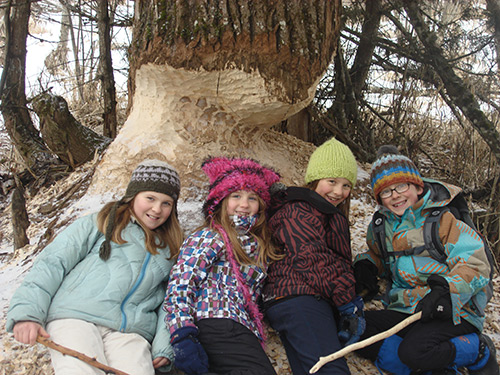 We are pleased to be bringing traditional ecological knowledge to the Spokane and Sandpoint communities on a monthly basis! Kids have a rare opportunity to slow down to nature's pace and experience themselves in a community of passionate nature based learners through activities such as fire by friction, local species interrelations, songs, animal tracking, group challenges, wild edible & medicinal plants, natural shelter building, storytelling, sensory awareness and much, much more. Click here to learn more about Twin Eagles Monthly Youth Programs!


Winter Break Camps
For kids ages 6 - 13 · Spokane, WA
Tue Dec 27, Wed Dec 28, & Thu Dec 29 · 9 am - 3 pm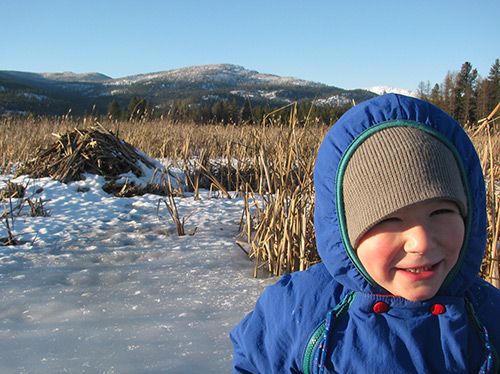 Get your kids outside this winter with Twin Eagles Winter Break Camps! Winter here in the Inland Northwest is a magical time. The landscape is transformed by a blanket of snow, and there is a stillness upon the land. Rather than holing up, get outside this winter! Like all Twin Eagles Youth Programs, our winter break camps bring out the best in kids by connecting them deeply to the natural world, forging strong community, and developing genuine self-awareness. Our highly trained instructors draw out kids' passions through nature based activities like tracking wild animals, building snow shelters, learning primitive skills & crafts, storytelling & songs around a warm campfire, and much more! Click here to learn more about our Winter Break Camps!


Spring Alive! Spring Break Camps
For kids ages 6 - 13 · Spokane, WA
Tue Apr 4, Wed Apr 5, & Thu Apr 6 · 9 am - 3 pm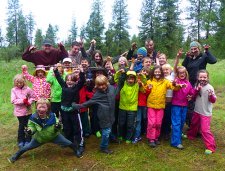 Spring in the Inland Northwest is an amazing time, full of inspiration. The snow has melted, and the landscape is coming back to life with all kinds of flowers blooming, frogs & salamanders crawling about, and young animals & birds being birthed into the world. Indeed, all of life is being renewed! Twin Eagles Spring Alive! spring break camps are the perfect way to help get your kids outside to enjoy this precious time of year. Like all Twin Eagles Youth Programs, our spring break camps bring out the best in kids by connecting them intimately to the natural world, forging resilient community ties, and developing authentic self-awareness. Click here to learn more about our Spring Alive! Spring Break Camps


Weekend Teen Wilderness Programs
Twin Eagles Seasonal Teen Rendezvous
For teens ages 13 - 18 · Locations throughout the Inland Northwest
Weekends run Friday evening through Sunday Afternoon
Autumn, Winter, & Spring Sessions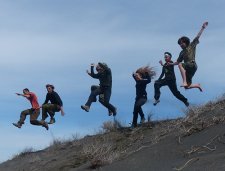 Twin Eagles Seasonal Teen Rendezvous offers awesome experiences to teens throughout the Inland Northwest and beyond to sink deep roots to the earth through wilderness skills while soaring high through full-on group adventures. Teens learn leadership by working together as well as applying their sensitivities through ancient earth based skills and crafts. This is a powerful opportunity for teens to encounter the wild around them. As well, teens have a chance to touch their own inner wildness by giving unique voice to their inner selves amongst a community of peers and mentors.

Autumn Session: Bushcraft - Thriving in the Wilds
Click here to learn more about Twin Eagles Seasonal Teen Rendezvous!


Teen Mentor-In-Training Program
For teens ages 15 - 18 · Sandpoint, ID & Spokane, WA
Twin Eagles Mentor in Training (MIT) program is an incredible opportunity for teens to step forward into becoming authentic nature based mentors. Twin Eagles MITs receive guidance from Twin Eagles' seasoned adult staff to move into a mentoring role with Twin Eagles Youth Program students, thereby experiencing themselves as powerful role models and leaders. It is a rare opportunity to be mentored into their greater potential as they experience the joy of mentoring others into a deep relationship with the earth. The MIT Program runs alongside all of our Youth Programs, so teens are able to select which one(s) they wish to participate in. Click here to learn more about Twin Eagles Mentor in Training Program!



Summer Camps 2016 Report

Twin Eagles Wilderness Adventure Summer Camps were a great success this year! It is hard to believe that two and half months have gone by so quick, yet filled with so many timeless moments of connection. In the end, we had 261 kids participate in 13 week long summer camps, supported by 29 staff! Wow!!



Nature Adventurers Day Camps were some of my favorite camps of the summer. We ran one of these day camps in both Sandpoint and Spokane each, and they were chock full of beautiful moments of nature connection. These camps were full of beautiful moments like catching crayfish in the river, climbing trees, spotting fawns hidden in the tall grasses, finding underground yellowjacket nests, playing TONS of fun nature games (that secretly connect the kids even deeper to the land), and making real connections with plants and trees through natural crafts, foods, and medicines, just to name a few. This journey of exploring natural mysteries is in many ways the heart of what we do here at Twin Eagles, as we guide the kids (and ourselves) to experience the truth that we are nature.

Wilderness Survival Day Camps are always our most popular camps. This summer we ran four of these camps, two each in Sandpoint & Spokane. We just have SO MUCH Fun at these camps! I mean, who wouldn't love building warm and dry natural shelters, making fire by friction via rubbing sticks together (yes, it really does work!), harvesting clean drinking water from wild places, digging & eating wild roots, berries, leaves, flowers, & bugs, as well as learning primitive hunting methods like rabbit sticks and simple traps and snares. These camps put us in direct relationship with our basic needs as humans, and are thus incredibly empowering and liberating.

Nature Ninjas Day Camps were a total blast! We ran two of these camps, as kids were covered from head to toe in mud, charcoal, and clay for just about the entire time. We spent lost of time learning the art of natural camouflage, then playing long games of capture the flag as ninjas. We taught the kids responsible and safe stick fighting, and brought out the old teachings that ninjas were actually peacemakers first, protectors of the tribe. Real skills, real fun, real life teachings.

Jedi Training Day Camps were a new one this year! Yes, this has been a personal fantasy since I was seven years old, and boy oh boy did I have the time of my life! We turned Twin Eagles into, literally, a Jedi Training Academy, as we took the kids as "Padawans" and immersed them in the routines of training to become a Jedi. Crafting their light sabers from the land, their own Jedi cloak, learning to quiet their minds to feel the force, and way too much fun on our Jedi Training Center. Then, everything got turned upside down when our Jedi Training Academy was invaded by Sith Lords and Storm troopers who had to be faced and ultimately defeated by the campers/Padawans, earning their way to become true Jedi! Gotta love it!

Overnight Camps were, once again, some of our favorite weeks of the entire year. We ran two of them, one for 10-13 year olds and another for teens. Talk about deep connection. When we all come together and actually live together full time for a week or more, something big shifts. We embrace village life, and thus embrace an embodied interconnected way of living. As far as activities, imagine all of the above, plus kids that are more capable, and NIGHTTIME! Campfire stalks, village craft nights making willow baskets, leather pouches, & pump drills, gratitude circles, crazy fun games, tons on natural mysteries, timeless sit spots, sleeping in primitive shelters, morning runs, making our own primitive bowls and spoons, lots of animal encounters (we even had a mother robin raise three babies in her nest just inches from our main lodge!), small groups going out on their own overnight survival challenges, and, for the teens, an all night game of capture the flag that lasted until dawn! We reconnected with what it means to be fully human, and there were many tears when it was over, as it seemed that no one at all wanted to leave.

Our Amazing Staff were the engine behind all of these wildly successful camps. And I really do mean amazing. We had nine teen Mentors-In-Training support our camps this year, including Nathan Peck, Hunter Crooks, Jacqueline Owens, Caelan Angell, Oscar Angell, Mason White, Cooper Luce, Anthony Loutensock, and Atticus Chanse. These teens went above and beyond the call of duty, as they stepped into genuine responsibility as they worked to inspire campers and bring big fun. Eleven adult assistant instructors joined us this summer, including Michelle DeRoetth, Tess Burke, Anna Jennings, Anja Sigloch, Mike Hannum, Dave Verhulst, Jeremy Schlottig, Corey Larsen, Ann Freeman, Erin Bail, and Diantha Hodges. These folks brought their big love for nature and people to our camps, providing huge support as they deepened in their capacity to mentor campers. Our lead instructors were the strongbacks of our summer camp culture. Sugi Hodges, Shane Sater, Jesse Hoag, and Qwalen Berntsen each gave of themselves tremendously as they led group after group of kids hungry to connect with nature on a true journey of the heart and soul. Our overnight camps were blessed with delicious food prepared by Chris Arigo, Indoria Tidwell, and Steve Geiger. These three served amazing food as they tended the heart of our camp, our kitchen. Lastly, we'd like to honor Qwalen Berntsen again who joined Jeannine and I (Tim) as a camp director this summer. Talk about personal growth! Indeed, leadership is one of the quickest paths to self mastery. We are deeply grateful to all of these wonderful human beings who joined us this summer, and hope that you'll join us in this appreciation!

I'll wrap this section up by sharing a message we received from an old friend, Steve, who drove out with his son to one of our overnight camps. It had been over fifteen years since we had seen Steve last:

"I want to say thank you for having the heart and vision to create and hold such an amazing space at Twin Eagles summer camps. Children and adults were able to come together there as a group and feel alive and a part of a larger landscape and consciousness. Medicine Circle was a truly healing place to say the least. Upon arrival there the warm breezes laden with the scent of cedars and pine gave me an instant feeling of familiarity and an invitation to explore. All of the staff involved in the camp were wonderful people who opened up and gave endlessly from their hearts to the campers and the experience as a whole. Every smile was genuine, every song simple and wise and the fun/dork out factor thrown at the campers was off the charts.

I knew that I would be sending my son Soren to a wilderness skills / immersion camp and this year the stars finally aligned for us. I can say in all honesty that I could not have dreamed up a better experience for him. Traveling across country together was a part of the bigger picture for us. We both had a lot of time to imagine what this place that we were heading to was going to be like. The place, when we arrived, welcomed us into its arms, allowing us to trust, slow down and just feel good. Our journey home was done with renewed spirit, reverence and peacefulness. I knew when I found out that you and Tim had started a school that I would have to bring my son there. A small part of me was curious and wanting to reconnect with a group of like mined primitive skills seekers but the bigger part of me wanted to see what you and Tim had built out of two decades of seeking, learning and following a vision. Together you have built something truly amazing and essential to help inject balance into this crazy changing world. Thank you again for a wonderful experience and for the gift that the two of you and your gifted staff hold together for the world. I hope to return again in the future."



Twin Eagles Wilderness Immersion Program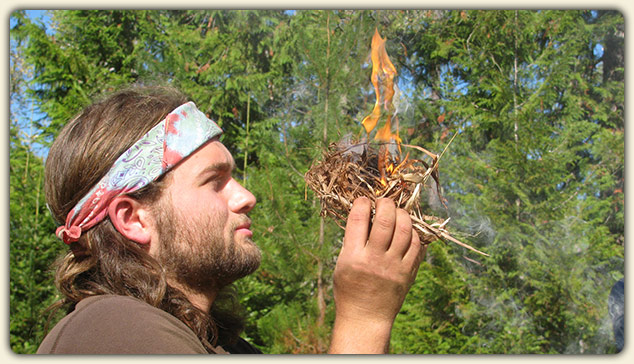 Do you feel the call of the wild, yearning to be at one with nature?

Are you seeking a community of like minds and hearts, rooted in the ways of the Earth?

Are you willing to truly discover yourself, and your greatest contribution to the world?

Just imagine the change that would take place if you immersed yourself fully in the ways of the Earth. Imagine fully heeding your heart's calling, taking a deep journey into connecting with the essence of nature, and a holistic cultural based mentoring experience modeled after natural cycles. Imagine questing within to discover who you really are when all the distractions have been stripped away and you are fully nurtured by the loving Earth as well as a community of peers, mentors, families, and elders all of whom share this connection with you and have your back.

Twin Eagles Wilderness Immersion Program is all of this and more. It is a nine month journey running September through June that provides adults a rich opportunity to immerse themselves in the teachings of the Earth. Wilderness survival, wildlife tracking, wild edible & medicinal plants, naturalist training, bird language, nature based mentoring, and inner tracking become pathways to a transformational journey of deep connection with nature, community, and self.

This experience will give you the chance to slow down and embrace time-tested, ancient practices of connecting deeply with nature that we've been successfully facilitating for over fifteen years. You'll steep in a rich culture of nature based mentoring with peers that will feel more like family by the end of the experience. You'll be guided by experienced, gifted, open-hearted mentors to discover your authentic self.

In a fast paced world that is increasingly fostering disconnection, this opportunity is designed from the ground up to holistically develop resiliency, a sense of place, confidence, vision, peace, meaning, and connection. It is an opportunity to build relationships with what is truly important in life.

The Twin Eagles Wilderness Immersion Program is for adults with a passion for nature, community, and self-discovery, who are ready to transform from yearning for deep connection, to living a life of deep connection with the Earth, people, and self.

Interested, or know someone who might be? Learn more about the nine month Twin Eagles Wilderness Immersion Program here, and please spread the word about this amazing program!



Inland Northwest Permaculture Convergence 2016!

Friday, September 9 - Sunday, September 11, 2016
Heartsong Retreat Center, Tumtum, Washington

Hundreds of people exploring pathways to a positive future!

The sixth annual Inland Northwest Permaculture Convergence features hundreds of topics, dozens of presenters, workshops, round tables, permaculturists from around the Inland Northwest, a trade show, music, plant walks, swimming, tasty home grown nutrient dense food, and youth programs being offered by Twin Eagles Wilderness School!

Permaculture is a design science for creating sustainable human habitats. The permaculture toolkit includes thousands of strategies, techniques, and practical solutions.

Our 2016 theme is: Building ECO Community - Joyful Pathways to a Healthier Planet!

Twin Eagles will be well represented at this year's Inland Northwest Permaculture Convergence, with our staff offering both adult presentations as well as youth programs. Put simply, if you care about the Earth and our future, this gathering is worth attending!

Learn more about the Inland Northwest Permaculture Convergence 2016 here!


Late Summer Blessings!

Tim Corcoran
co-Director & co-Founder
Twin Eagles Wilderness School


---
Help Spread the Word!
Do you know a few people who should be receiving these articles and program updates? Let them know and encourage them to subscribe by sending them this link: www.TwinEagles.org/enewsletter.html

Header photo courtesy Joseph Rocchio Photography

Twin Eagles Wilderness School Privacy Policy:
Twin Eagles Wilderness School respects both the privacy and time of our subscribers. We will not sell, rent or otherwise share your e-mail address or other personal information to any other person or company. This eNewsletter will be sent out approximately once per month, occasionally more. Our eNewsletters always contain an easy way to unsubscribe at the bottom of each email.

Track us down on Social Media!
We invite you to like, follow, comment, and share about us on these social media sites. This is a great way to stay connected and help forward the vision of deep nature connection mentoring. Thanks!







For adult & youth program information, free deep nature connection articles and more,
visit our website at:
www.TwinEagles.org