You are receiving this email because you signed up for our contact list or participated in an event
with Twin Eagles Wilderness School.
Thanks for continuing to be connected with us!
To make sure
you keep getting these emails, please add
tim@twineagles.org
to your address book or whitelist us.
Having trouble viewing this email?
View it on the web here.

Twin Eagles Wilderness School
eNewsletter - January 2016
Winter Greetings from Twin Eagles Wilderness School! It is a beautiful time of year, and we're grateful for the abundance of snow that our bio-region depends on. We've been noticing red shafted flickers, pileated woodpeckers, chestnut-backed chickadees, and white breasted nuthatches busy foraging for food, as well as white tailed deer, elf, and moose browsing on the trees and shrubs. What are you noticing happen outside these days? The heart of winter is here, and opportunities abound for snow shoeing, cross-country skiing, or just sitting quietly outside as snowflakes drop from above.

January has been a rich month here at Twin Eagles. Our Depth Mentoring Apprenticeship is in full swing, as participants dive into the learning journey of training to become instructors. Kids at our Youth Programs are full of energy as they connect with the snow covered landscape building shelters, kindling warm fires, and soaking in the wisdom of ancient stories of the Earth. As I write this, a group of 15 brave souls are descending off of the mountain, having just wrapped up our annual Snow Cave Expedition. Along with parents and community elders, I am excited to hear stories of their adventures building and sleeping in snow caves, and to receive the wisdom that they gathered up on the mountain.

Here is what we have in store for you in this months eNewsletter:

Feature Article: Peppermint Tea Benefits
Wilderness Immersion Program
Adult Weekend Workshops
Youth Programs
Family Programs
Summer Camps 2016
Feature Article: Peppermint Tea Benefits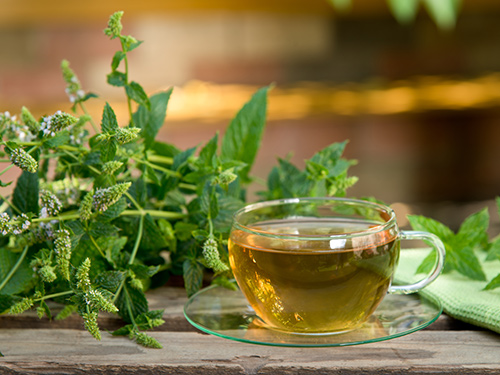 Peppermint tea benefits abound! More than a mere "garnish" sprinkled over your food or a few green leaves floating in your drink, peppermint can revitalize, refresh, and renew your whole being all in just one cup!

If there were an herb that could be considered famous, it's peppermint. Peppermint tea benefits are so numerous that, yes, it takes an entire article to give them justice. Peppermint is one of the most common and well-known herbal teas at restaurants, cafes, health food stores, and homes. Peppermint is a truly powerful healing herb. There are many ways to use peppermint tea, even beyond drinking it. It could be used as an eye wash, a facial toner, or even a diffuser. So let's make a cup of tea while we take a look at the top 25 peppermint tea benefits waiting for you in your cup.

Top 25 Peppermint Tea Benefits

Cures a Stomach Ache - It's the menthol in the mint that will cool and soothe your stomach from all those aches and pains.
Relieves Indigestion - Peppermint tea helps those enzymes absorb your food as well as soothes your muscles so they can do the work of digestion.
Helps with Weight Loss - Mint naturally helps eliminate toxins and waste in the body and helps stop unnecessary food cravings.
Heals a Head Ache - if you've ever felt the misery and torment of a head ache that just won't go away, drinking a strongly brewed cup of peppermint tea will rescue you. It helps relax your blood vessels and any tight muscles you may have.
Alleviates...
Continue reading here!
Twin Eagles Wilderness Immersion Program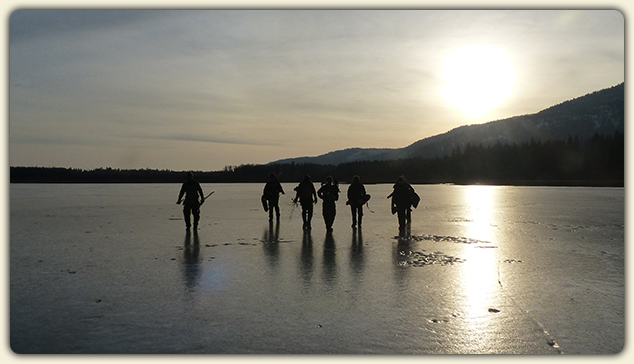 Do you yearn to feel like a part of nature rather than an onlooker? Do you feel a responsibility to our Earth? Are you seeking your contribution to the world? Do you want to fully experience nature rather than just learn about it? Do you want to find a community of like minded people? Are you seeking truth, the truth of who you really are?

If you answered yes to even some of these questions, then consider the Twin Eagles Wilderness Immersion Program. It is all about taking the essence of nature and weaving it into our modern experience. It is about feeling the kinship that comes only from roaming the wilderness together. It is about diving deep into the underground of human consciousness, and discovering the hidden gems that await. It is about deep mentoring that brings out the very best of who you are.

Twin Eagles Wilderness Immersion Program is a transformational journeys that brings back to life the skills and wisdom of our earth based ancestors:



Wilderness Survival & Primitive Skills
Wildlife Tracking
Wild Edible & Medicinal Plants
Permaculture & Regenerative Design
Nature Based Mentoring & Cultural Restoration
Naturalist Training
Bird Language & Native Scout Teachings
Inner Tracking - Know Thyself



This program is a huge step forward on the path of deeply connecting with nature, community, and consciousness.

Enrollment is now open for the 2016-2017 year. Interested, or know someone who might be? Learn more about the nine month Twin Eagles Wilderness Immersion Program here, and please spread the word about this amazing program!



Adult Weekend Workshops
Sacred Space with Barry Moses
A weekend, nature based journey of inner transformation for adults
Friday February 26 @ 7 pm - Sunday February 28 @ 3 pm
Cedar Springs, Sandpoint, Idaho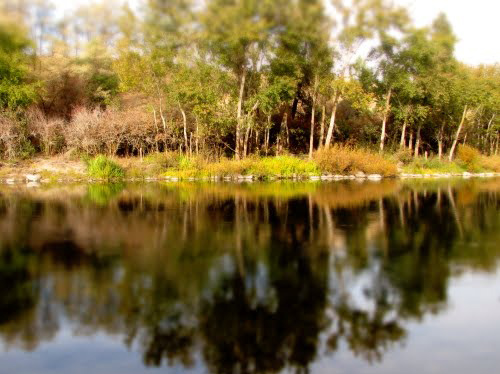 We are deeply honored to be bringing back Barry Moses from the Spokane Tribe of Indians to facilitate this powerful weekend of nature based personal empowerment.

During this workshop, we will open up a very safe and sacred heart space, where participants will have the opportunity to connect deeply, share about themselves vulnerably, and have opportunities to experience powerful healing. We'll look at why we are the way we are, and have real opportunities to make authentic change in our own lives.

It is great for folks who want to explore their inner landscape, take personal responsibility, and step into a greater experience of personal power. Participants should be ready and willing to open their hearts, share vulnerably, and help hold that space for others. Many have found that there is something powerful beyond words about connecting with the spiritual healing practices of the place where we live.

Deepen your sense of personal power and freedom by experiencing nature based inner work
Experience deep connection to place through local, indigenous inspired ceremony
Deepen your experience of community as your journey through the weekend experience together
Click here to learn more about Sacred Space.
Intro to the Art of Mentoring
Cedar Springs, Sandpoint, Idaho
Friday March 18 @ 10am - Sunday March 20 @ 5 pm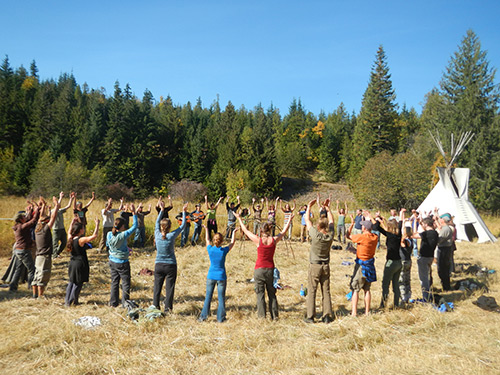 Learn Twin Eagles' extraordinary mentoring process that builds resilient connections amongst nature, community, family, and self. We'll explore both one on one mentoring techniques as well as cultural mentoring practices to inspire others to experience the joy of discovery, and ignite hope and responsibility for the Earth in the next generation. Click here to register for Intro to the Art of Mentoring!


Wild Edible & Medicinal Plants Workshop
Cedar Springs, Sandpoint, Idaho · For adults and motivated teens
Friday April 22 @ 7pm - Sunday April 24 @ 3 pm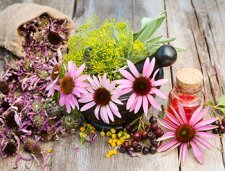 Gather experience of time-honored plant use through herbal remedies and edible wild plants. We'll journey deep into ethical harvesting, processing, preservation, and preparation of wild plants. We'll work with herbal remedies including tinctures, salves, poultices and more, as well as an assortment of edible wild plants, from roots to fruits, and stalks to seeds. Experience personal empowerment through our plant allies. Click here to register for our Wild Edible & Medicinal Plants Workshop!


Youth Programs
Spring Alive! Spring Break Camps
For kids ages 6 - 13 · 9 am - 3 pm daily
Spokane, Washington & Sandpoint, Idaho · Tue April 5 - Thu April 7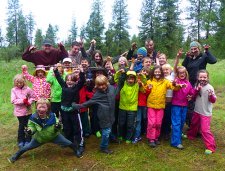 Spring in the Inland Northwest is an amazing time, full of inspiration. The snow has melted, and the landscape is coming back to life with all kinds of flowers blooming, frogs & salamanders crawling about, and young animals & birds being birthed into the world. Indeed, all of life is being renewed! Twin Eagles Spring Alive! spring break camps are the perfect way to help get your kids outside to enjoy this precious time of year. Like all Twin Eagles Youth Programs, our spring break camps bring out the best in kids by connecting them intimately to the natural world, forging resilient community ties, and developing authentic self-awareness. Click here to learn more about our Spring Alive! Spring Break Camps


Weekly Homeschool Youth Nature Program
Twin Eagles Community School
For kids ages 6 - 13 · Sandpoint, Idaho
One day per week, Tuesdays 9 am - 3 pm
Spring Seasonal Block 2016 (6 sessions each)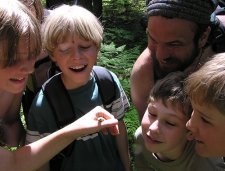 Come join our original weekly program for homeschool youth that explores deep nature connection and the wilderness arts through nature based mentoring. Students truly steep in a timeless experience of the natural world with teachings of the naturalist, the tracker, the wanderer, the herbalist, the ecologist, the survivalist and the scout. Now in its ninth year, Twin Eagles Community School is a tremendous opportunity for youth to experience knowledge of place and nature awareness all in a powerful atmosphere of cultural mentoring. Click here to learn more about Twin Eagles Community School!


Weekend Teen Wilderness Programs
Twin Eagles Seasonal Teen Rendezvous
Spring Session 2016 - Fri Apr 15 - Sun Apr 17
The Incredible Edible Journey!
For teens ages 13 - 18 · Cedar Springs, Sandpoint, Idaho
Friday evening through Sunday Afternoon

This weekend we'll take a journey of deep connection into the world of wild plants! Discover how the wilderness is literally overflowing with wild foods like roots, shoots, stalks, leaves, flowers, berries, grasses, bark, needles, twigs, mushrooms, insects, birds, mammals, fish, and much, much more!!

Wild Edibles! Identification, Harvesting, Preserving, Preparing, and Eating
Wild Water! Locating, Collecting, Purification, and Drinking
Making Primitive Containers for Gathering! Basketry, Pottery, etc.
Aidless Navigation & Lostproofing
Mapping
Wandering
Ecological Tracking
Renewing Connections amongst teens throughout our bio-region
Stories and Songs that celebrate and inspire
Super Fun Spring Games
Inner Teachings of the Spring Season
Click here to learn more about Twin Eagles Seasonal Teen Rendezvous!
Family Programs
Father-Son Wilderness Program
For fathers and their 7 - 12 year old sons
Friday May 27 - Monday May 20, 2016 (Memorial Day Weekend)
Medicine Circle Eco-Retreat - Priest River, Idaho
When was the last time you stripped away all the distractions, and just connected with your son(s) and what is most important in life in the simplest way possible?
When was the last time you slowed down, really slowed down, and just connected with nature, on nature's terms?
Imagine taking four days with your son(s), and connecting deeply with nature and your boy(s) through ancestral wilderness survival skills, all within a small "tribe" of other fathers & sons that are like minded with similar values.

Since the dawn of time, fathers and sons have bonded deeply in and with the wilderness. Ancestral wilderness skills have an innate ability to deepen the Father-Son connection like nothing else. This May, we're running a very special Father-Son Wilderness Program at Twin Eagles. During this program, we'll make fire by friction, build and sleep in natural shelters, learn traditional hunting and gathering techniques, and track wild animals. Primitive wilderness survival isn't a "Man vs. Wild" scenario, it is an opportunity to build a deep relationship with the Earth. As you and your son do so, you'll find that your relationship with your son deepens in powerful ways.

We'll have facilitated, open heart Father-Son relationship deepening time, and of course opportunities to connect with the other fathers and sons present. Just as our earth based ancestors did, we'll utilize traditional earth based spiritual practices to help facilitate the connection, and have surprise elements too. We're looking for fathers and sons who are ready to open their bodies, minds, and hearts to a deeper connection, have epic fun, and take the time to connect with what matters most.

Interested, or know someone who might be? Learn more here.


Summer Camps 2016
We're more excited than ever about this year's upcoming summer camp season! Many of you have been asking about this years camps. We will be announcing dates for Twin Eagles Summer Camps 2016 soon, during the month of February. We'll be offering four more weeks of camp this year, along with a new theme for some of our day camps. What is this new theme? Well, we can't tell you just quite yet, but here's a hint... "Just let it in".

Blessings to you and your family this winter! Get outside and enjoy it while it is here!

Tim Corcoran
co-Director & co-Founder
Twin Eagles Wilderness School


---
Help Spread the Word!
Do you know a few people who should be receiving these articles and program updates? Let them know and encourage them to subscribe by sending them this link: www.TwinEagles.org/enewsletter.html

Header photo courtesy Joseph Rocchio Photography

Twin Eagles Wilderness School Privacy Policy:
Twin Eagles Wilderness School respects both the privacy and time of our subscribers. We will not sell, rent or otherwise share your e-mail address or other personal information to any other person or company. This eNewsletter will be sent out approximately once per month, occasionally more. Our eNewsletters always contain an easy way to unsubscribe at the bottom of each email.

Track us down on Social Media!
We invite you to like, follow, comment, and share about us on these social media sites. This is a great way to stay connected and help forward the vision of deep nature connection mentoring. Thanks!







For adult & youth program information, free deep nature connection articles and more,
visit our website at:
www.TwinEagles.org