Twin Eagles Wilderness School
eNewsletter - November 2015
Greetings from Twin Eagles Wilderness School! Just past Thanksgiving, we are feeling especially grateful for the many gifts of nature and life. We're blessed to live in such an abundant community. Nature continues to provide for all our needs, over and over, continually following its original instructions. And what a gift to live amongst such a rich community of humans, as we collectively work towards this vision of a regenerative future. SO much to be thankful for.

The past month has been chock full of special moments here at Twin Eagles, from tracking porcupine, river otter, mule deer, coyotes, owl, great blue heron, orioles, beaver, mink, raccoon with our adult wildlife tracking expedition at Moses Lake Sand Dunes, to diving into the realm of stealth and invisibility with our teen programs, to wild adventures and natural mysteries at our youth programs. Our relationships with nature, community, family and self continue to thrive!

As always, we encourage you to adopt the practice of thanksgiving as a daily routine, as a way of life.

"Gratitude unlocks the fullness of life. It turns what we have into enough, and more. It turns denial into acceptance, chaos into order, confusion into clarity.... It turns problems into gifts, failures into success, the unexpected into perfect timing, and mistakes into important events. Gratitude makes sense of our past, brings peace for today and creates a vision for tomorrow." -Melodie Beattie

Here is what we have in store for you in this months eNewsletter:

Feature Article: Lip Balm Recipe
Deep Nature Connection Weekend Workshops for adults!!
Wilderness Immersion Program
Youth & Teen Programs
Feature Article: Natural Lip Balm Recipe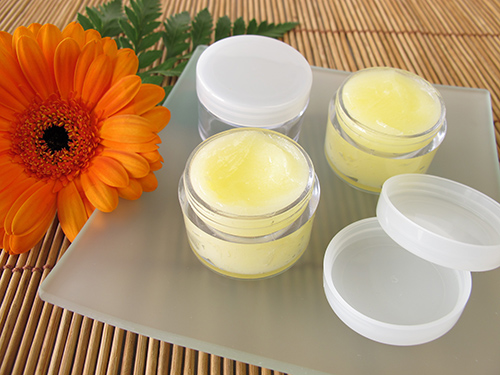 I love using lip balm made from my very own lip balm recipe. Even if I'm not dehydrated and my lips are not chapped I still love putting it on my lips. The smooth texture, the subtle aroma, the soft golden color of the balm not to mention the powerful medicinal properties of the herbs in each vial has made me pine after finding a handy and multi-purpose lip balm recipe I can reproduce anytime. So that's what I did. I've made salves. I've made oils. I've made lotions and creams, shaving cream and face washes but lip balm is my absolute favorite. Here's why:

Lip balm is truly magic. It's a champion packed into a tiny tin. It softens when applied to your skin, provides a healing, nourishing, and comforting relief to dry chapped lips. It soothes and moisturizes the thinner skin of your lips faster than the rest of your facial skin and it helps keep your lips protected from the weather and the elements, especially the sun's rays, by retaining the moisture that's already there. Can we ever be thankful enough for such an incredible balm that can do all this?

Many lip balms are made with artificial ingredients, chemicals and synthetic preservatives, meant to prolong their shelf life and make the manufacturing process more efficient. The truth is that process is degenerative for both our bodies and the body of the Earth. Crafting your own lip balm gives you the freedom of knowing exactly what's in it and therefore knowing what's going on your lips. Taking a lip balm recipe and making some from scratch offers a sense of simplicity, personal connection, and satisfaction that you can't get from buying it from a store.

Lastly many lip balms cost quite a bit of money nowadays. Making your own is inexpensive and costs pennies in comparison. You not only save money over time but you also get the experience and knowledge of making it yourself.

The Versatile, Natural Lip balm recipe...Continue reading here!



Deep Nature Connection Weekend Workshops for adults
Now open for individual registration!
Imagine the rich fulfillment that comes with a more deeply intimate relationship with the natural world.
Imagine the strong support of companions, mentors, and elders on a shared journey of discovery.
Imagine a renewed sense of vitality through clarity of passion and purpose.

Twin Eagles Deep Nature Connection Weekend Series for adults is a one weekend per month program running from October through June that provides adults a rich opportunity to immerse themselves in the teachings of the Earth. Wilderness survival, wildlife tracking, wild edible & medicinal plants, naturalist training, bird language, nature based mentoring, and inner tracking become pathways to a transformational journey of deep connection with nature, community, & self.

This experience will give you the chance to slow down and embrace time-tested, ancient practices of connecting deeply with nature that we've been successfully facilitating for over fifteen years. You'll steep in a culture of nature based mentoring with peers that will feel more like family by the end of the experience. You'll be guided by experienced, gifted, open-hearted mentors to discover your authentic self.

In a fast paced world that is increasingly fostering disconnection, this opportunity is designed from the ground up to holistically develop resiliency, a sense of place, confidence, vision, peace, meaning, and connection. It is an opportunity to build relationships with what is truly important in life.

The cost for each weekend is $275, with a 10% discount if you register for three or more.

The Twin Eagles Deep Nature Connection Weekend Series include nine weekends from October through June. Topics covered include the full range of what we offer at Twin Eagles:

Wilderness Survival Workshop
Cedar Springs, Sandpoint, Idaho · For adults
Friday December 11 @ 7pm - Sunday December 13 @ 3 pm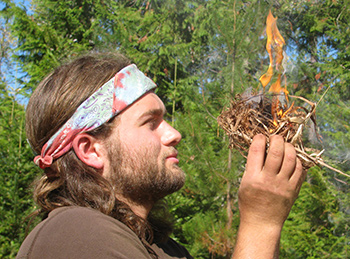 Making fire by friction by rubbing sticks together, building and sleeping in warm and dry primitive shelters, harvesting and purifying clean water, and training in the fundamentals of hunting and gathering. Learning these primary skills of providing for one's self directly from the Earth imparts a deep sense of freedom, connection, and empowerment that is almost impossible to put into words. Click here to register for our Wilderness Survival Workshop!


Wooden Bow Making Workshop
Cedar Springs, Sandpoint, Idaho · For adults and motivated older teens
Friday January 8 @ 6pm - Sunday January 10 @ 5 pm

Make your own wooden long bow at our bow making workshop!! Just imagine shooting bulls eyes with your very own handmade wooden long bow. Experience a deep connection to your indigenous ancestors as you discover this ancient art.

During this bow making workshop, participants will learn the skills to build a longbow, how to choose the wood, the tools needed and their use, how to make bow strings, and how to finish the wood. Shooting the bow will also be covered. By Sunday, your bow will be ready to shoot. You will be taught the instinctive shooting method (the same method used by people who relied on the bow in their daily lives). You will leave with a bow and the understanding to be able to build another bow on your own.

Click here to learn more about our Wooden Bow Making Workshop!


Snow Cave Expedition
Cedar Springs, Sandpoint, Idaho · For adults
Friday January 29 @ 7pm - Sunday January 31 @ 3 pm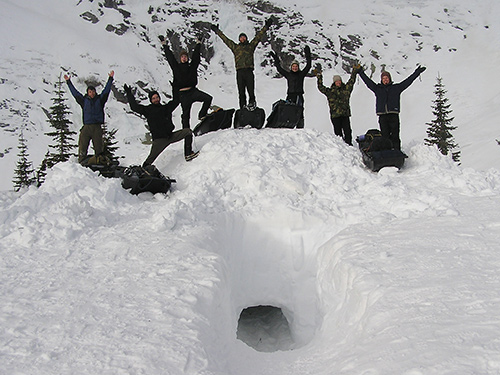 We'll climb high into the mountains of Idaho to touch the essence of winter and feel an all pervasive quiet inside and out. Outdoor leadership skills and nature based teamwork will come together as we build and sleep in an incredible snow cave that will keep us warm and toasty in the cold winter night. We'll get a taste of winter survival and how nature provides lavishly even in the darkest time of year. Click here to register for our Snow Cave Expedition!


Sacred Space with Barry Moses
A weekend, nature based journey of inner transformation for adults
Friday February 26 @ 7 pm - Sunday February 28 @ 3 pm
Cedar Springs, Sandpoint, Idaho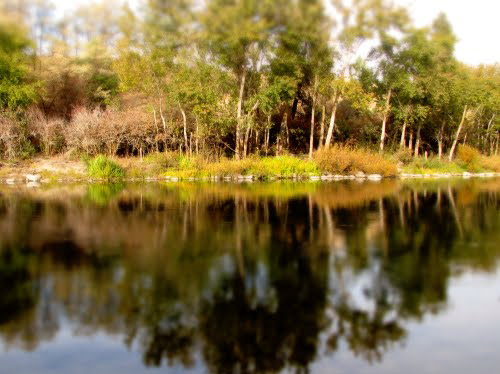 We are deeply honored to be bringing back Barry Moses from the Spokane Tribe of Indians to facilitate this powerful weekend of nature based personal empowerment.

During this workshop, we will open up a very safe and sacred heart space, where participants will have the opportunity to connect deeply, share about themselves vulnerably, and have opportunities to experience powerful healing. We'll look at why we are the way we are, and have real opportunities to make authentic change in our own lives.

It is great for folks who want to explore their inner landscape, take personal responsibility, and step into a greater experience of personal power. Participants should be ready and willing to open their hearts, share vulnerably, and help hold that space for others. Many have found that there is something powerful beyond words about connecting with the spiritual healing practices of the place where we live.

Deepen your sense of personal power and freedom by experiencing nature based inner work
Experience deep connection to place through local, indigenous inspired ceremony
Deepen your experience of community as your journey through the weekend experience together
Click here to learn more about Sacred Space.
Intro to the Art of Mentoring
Cedar Springs, Sandpoint, Idaho
Friday March 18 @ 10am - Sunday March 20 @ 5 pm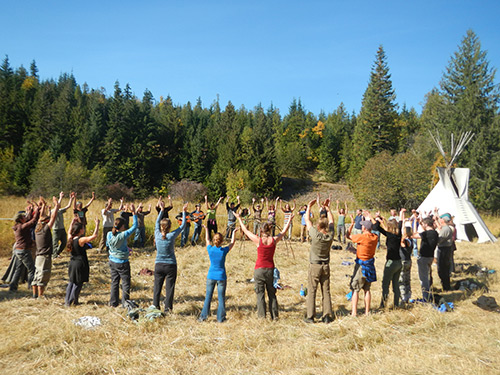 Learn Twin Eagles' extraordinary mentoring process that builds resilient connections amongst nature, community, family, and self. We'll explore both one on one mentoring techniques as well as cultural mentoring practices to inspire others to experience the joy of discovery, and ignite hope and responsibility for the Earth in the next generation. Click here to register for Intro to the Art of Mentoring!


Wild Edible & Medicinal Plants Workshop
Cedar Springs, Sandpoint, Idaho · For adults and motivated teens
Friday April 22 @ 7pm - Sunday April 24 @ 3 pm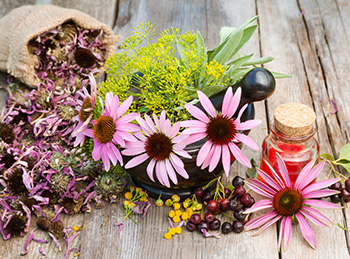 Gather experience of time-honored plant use through herbal remedies and edible wild plants. We'll journey deep into ethical harvesting, processing, preservation, and preparation of wild plants. We'll work with herbal remedies including tinctures, salves, poultices and more, as well as an assortment of edible wild plants, from roots to fruits, and stalks to seeds. Experience personal empowerment through our plant allies. Click here to register for our Wild Edible & Medicinal Plants Workshop!


Bird Language Workshop
Cedar Springs, Sandpoint, Idaho · For adults and motivated teens
Friday May 13 @ 7pm - Sunday May 15 @ 3 pm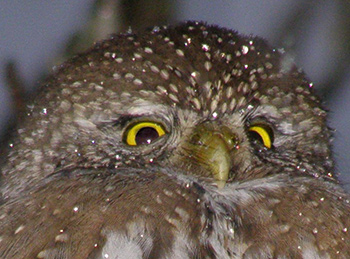 We'll learn the language of the forest that allowed our earth based ancestors to move as one with nature. Discover how the sounds and movement in the natural world all have great meaning, which unlocks the secrets of animal communication. This is a truly subtle and sublime set of teachings that intensely increases one's awareness, allowing more up close encounters with wildlife, and increased inner silence, instincts, and intuition. Click here to register for our Bird Language Workshop!




Twin Eagles Wilderness Immersion Program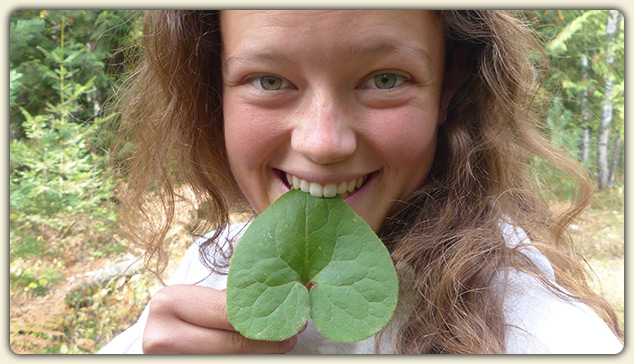 Do you yearn to feel like a part of nature rather than an onlooker? Do you feel a responsibility to our Earth? Are you seeking your contribution to the world? Do you want to fully experience nature rather than just learn about it? Do you want to find a community of like minded people? Are you seeking truth, the truth of who you really are?

If you answered yes to even some of these questions, then consider the Twin Eagles Wilderness Immersion Program. It is all about taking the essence of nature and weaving it into our modern experience. It is about feeling the kinship that comes only from roaming the wilderness together. It is about diving deep into the underground of human consciousness, and discovering the hidden gems that await. It is about deep mentoring that brings out the very best of who you are.

Twin Eagles Wilderness Immersion Program is a transformational journeys that brings back to life the skills and wisdom of our earth based ancestors:



Wilderness Survival & Primitive Skills
Wildlife Tracking
Wild Edible & Medicinal Plants
Permaculture & Regenerative Design
Nature Based Mentoring & Cultural Restoration
Naturalist Training
Bird Language & Native Scout Teachings
Inner Tracking - Know Thyself



This program is a huge step forward on the path of deeply connecting with nature, community, and consciousness.

Enrollment is now open for the 2016-2017 year. Interested, or know someone who might be? Learn more about the nine month Twin Eagles Wilderness Immersion Program here, and please spread the word about this amazing program!



Twin Eagles Youth & Teen Programs 2015-2016!
Weekend Teen Wilderness Programs
Twin Eagles Seasonal Teen Rendezvous
For teens ages 13 - 18 · Locations throughout the Inland Northwest
Weekends run Friday evening through Sunday Afternoon
Autumn, Winter, & Spring Sessions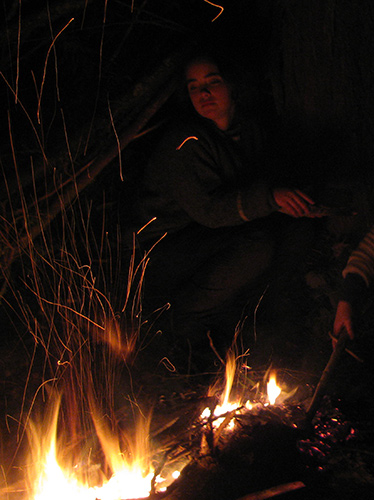 Twin Eagles Seasonal Teen Rendezvous offers awesome experiences to teens throughout the Inland Northwest and beyond to sink deep roots to the earth through wilderness skills while soaring high through full-on group adventures. Teens learn leadership by working together as well as applying their sensitivities through ancient earth based skills and crafts. This is a powerful opportunity for teens to encounter the wild around them. As well, teens have a chance to touch their own inner wildness by giving unique voice to their inner selves amongst a community of peers and mentors.

Winter Session: Snow Cave Expedition
Spring Session: The Incredible Edible Journey

Click here to learn more about Twin Eagles Seasonal Teen Rendezvous!


Winter Break Camps
For kids ages 6 - 13 · Sandpoint, ID & Spokane, WA
Tue Dec 29, Wed Dec 30, & Thu Dec 31 · 9 am - 3 pm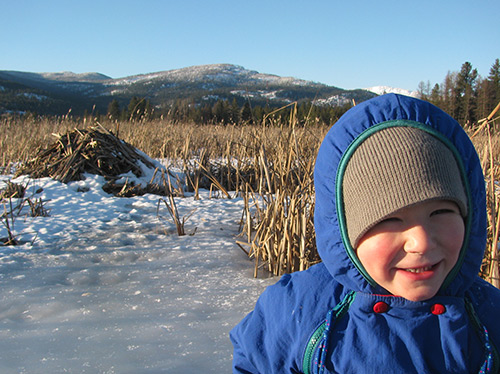 Get your kids outside this winter with Twin Eagles Winter Break Camps! Winter here in the Inland Northwest is a magical time. The landscape is transformed by a blanket of snow, and there is a stillness upon the land. Rather than holing up, get outside this winter! Like all Twin Eagles Youth Programs, our winter break camps bring out the best in kids by connecting them deeply to the natural world, forging strong community, and developing genuine self-awareness. Our highly trained instructors draw out kids' passions through nature based activities like tracking wild animals, building snow shelters, learning primitive skills & crafts, storytelling & Songs around a warm campfire, and much more! Click here to learn more about our Winter Break Camps!


Weekly Homeschool Youth Nature Program
Twin Eagles Community School
For kids ages 6 - 13 · Sandpoint, Idaho
One day per week, Thursdays 9 am - 3 pm
Autumn, Winter, & Spring Seasonal Blocks (~9 sessions each)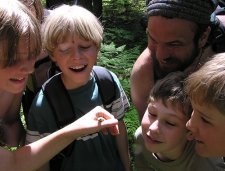 Come join our original weekly program for homeschool youth that explores deep nature connection and the wilderness arts through nature based mentoring. Students truly steep in a timeless experience of the natural world with teachings of the naturalist, the tracker, the wanderer, the herbalist, the ecologist, the survivalist and the scout. Now in its ninth year, Twin Eagles Community School is a tremendous opportunity for youth to experience knowledge of place and nature awareness all in a powerful atmosphere of cultural mentoring. Click here to learn more about Twin Eagles Community School!


Teen Mentor-In-Training Program
For teens ages 15 - 18 · Sandpoint, ID & Spokane, WA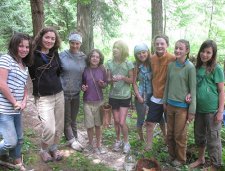 Twin Eagles Mentor in Training (MIT) program is an incredible opportunity for teens to step forward into becoming authentic nature based mentors. Twin Eagles MITs receive guidance from Twin Eagles' seasoned adult staff to move into a mentoring role with Twin Eagles Youth Program students, thereby experiencing themselves as powerful role models and leaders. It is a rare opportunity to be mentored into their greater potential as they experience the joy of mentoring others into a deep relationship with the earth. The MIT Program runs alongside all of our Youth Programs, so teens are able to select which one(s) they wish to participate in. Click here to learn more about Twin Eagles Mentor in Training Program!

Thanks for reading, and may you continue to cultivate gratitude in your heart!

Tim Corcoran
co-Director & co-Founder
Twin Eagles Wilderness School


---
Help Spread the Word!
Do you know a few people who should be receiving these articles and program updates? Let them know and encourage them to subscribe by sending them this link: www.TwinEagles.org/enewsletter.html

Header photo courtesy Joseph Rocchio Photography

Twin Eagles Wilderness School Privacy Policy:
Twin Eagles Wilderness School respects both the privacy and time of our subscribers. We will not sell, rent or otherwise share your e-mail address or other personal information to any other person or company. This eNewsletter will be sent out approximately once per month, occasionally more. Our eNewsletters always contain an easy way to unsubscribe at the bottom of each email.

Track us down on Social Media!
We invite you to like, follow, comment, and share about us on these social media sites. This is a great way to stay connected and help forward the vision of deep nature connection mentoring. Thanks!







For adult & youth program information, free deep nature connection articles and more,
visit our website at:
www.TwinEagles.org