Twin Eagles Wilderness School
eNewsletter - March 2014
Warm Spring Greetings from all of us here at Twin Eagles Wilderness School! the snows have melted, and the promise of a new season is upon us, as all of nature seems to be bursting forth! We're blessed with the sights and sounds of the first spring wildflowers, the return of the birds, full streams & rivers, and warm sunshine. What signs of spring abound at your home?

Here is a quick list of what's in store for you in this month's eNewsletter:

Feature Article: Dandelion Wine Recipe
Wilderness Immersion Program Update
Summer Camps 2014 Update
Volunteer or Work with Twin Eagles this summer!
Spring Teen Programs
Grandmother Margaret Behan visits the Inland NW
Feature Article: Dandelion Wine Recipe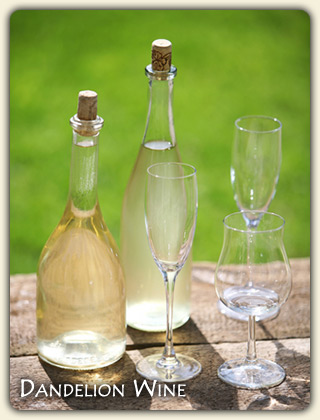 Dandelion wine making is an amazing process that turns a prolific, often overlooked wild plant into a true elixir of health. We'll show you exactly how to make absolutely delicious dandelion wine right here!

There are many benefits to making dandelion wine. First off, you need not step into the wine section of the grocery store to buy your wine. It will likely be hard to find a bottle of it there anyway. Making your own dandelion wine is a simple process that puts you in touch with the plants, and all of nature in a deeply fulfilling way that words can't really do justice to. It is an experience of connection. Step right outside into the delight of springtime and pluck those bright yellow flowers for free!

Just imagine drinking a glass of the essence of spring in the middle of winter. It's a really wonderful magic to be able to bottle up a season in this way. You're connecting with the seasons in knowing how to make dandelion wine. And there is nothing like... (continue reading this article here)


Twin Eagles Wilderness Immersion Program Update

The last month has been chock full of skills, teachings, community, and looking within at the Twin Eagles Wilderness Immersion Program. Learning the art of nature based mentoring, visiting with community elders, brain tanning deer hides into buckskin, discovering the secrets of wild plants by making cattail confections, cottonwood salve, and more.

We brought our winter block to a close with a three day inner tracking intensive led by Barry Moses of the Spokane Tribe of Indians, where participants had the opportunity to look deep within via the polished mirror of the natural world. What an honor to witness and support the growth and transformation of the participants!


Free Visit Day!!
Interested in learning more about the Twin Eagles Wilderness Immersion Program? On Tuesday, April 15, we're hosting a free visit day. Come out and join us! The theme for the day is group primitive wilderness survival shelters. Our adult students will be challenged to design and build a shelter that will keep them warm and dry. We're opening up the day to visitors interested in experiencing more of what the Twin Eagles Wilderness Immersion Program has to offer. Please contact us if you are interested in attending!

Do you yearn to feel like a part of nature rather than an onlooker? Do you feel a responsibility to our Earth? Are you seeking your contribution to the world? Do you want to fully experience nature rather than just learn about it? Do you want to find a community of like minded people? Are you seeking truth, the truth of who you really are?

If you answered yes to even some of these questions, then consider the Twin Eagles Wilderness Immersion Program. It is all about taking the essence of nature and weaving it into our modern experience. It is about feeling the kinship that comes only from roaming the wilderness together. It is about diving deep into the underground of human consciousness, and discovering the hidden gems that await. It is about deep mentoring that brings out the very best of who you are.

The Twin Eagles Wilderness Immersion Program is a transformational, nine month journey that brings back to life the skills and wisdom of our earth based ancestors:



Wilderness Survival & Primitive Skills
Wildlife Tracking
Wild Edible & Medicinal Plants
Permaculture & Regenerative Design
Nature Based Mentoring & Cultural Restoration
Naturalist Training
Bird Language & Native Scout Teachings
Inner Tracking - Know Thyself



This program is a huge step forward on the path of deeply connecting with nature, community, and consciousness.

Interested, or know someone who might be? Learn more about the Twin Eagles Wilderness Immersion Program here.


Twin Eagles Summer Camps Update!

Registration is now coming in very steady, with some camps over halfway full! If you are considering having your kids join us this summer, we encourage you to enroll soon in order to reserve a spot!

At Twin Eagles, we believe that connecting deeply with nature is critical to whole child development. The experiences we offer bring kids back to a simpler, more connected way of life where their senses are honed to once again hear the call of the wild, revel in the feeling of mud squishing between their toes, delight in the beauty of wildflowers, and listen to the music in mountain streams. Kids develop authentic resiliency through real world challenges and traditional earth based skills as they experience the deep peace of the natural world.

"The first word that comes to mind as I write about my son's experience with Twin Eagles is 'Grateful'. I, as his parent, could not be more grateful for the week he spent exploring the wilderness with you. It was such a joy to send him off each morning knowing he sincerely looked forward to the day, and likewise, to pick him in the afternoon and see the smile and look of complete satisfaction on his face. EVERY DAY was like this! You all gave to him knowledge, skills, and spirit that I, as a person, simply could not provide for him. Thank you!"

- Amy Barberry

For 2014, we are offering eleven full weeks of summer camp in Sandpoint, Spokane, and Priest River. They include:
For full information on our summer camps, including our online registration, check out our Twin Eagles Summer Camp web page here.


Volunteer or Work with Twin Eagles this summer!
We are currently looking for volunteer assistant instructors who wish to deepen their experience of authentic nature based mentoring in a powerful culture of deep nature connection. Make a difference in the world by helping to restore hope in today's youth by connecting them deeply to nature, community, and self. Have a blast connecting with other nature based mentors and a whole community with shared values. Accommodations & meals provided at overnight camps. Click here for more info on volunteering at Twin Eagles.

We are also looking to hire staff for the roles of Lead Instructor, Lead Cook, and Assistant Cook. We're offering paid positions based on experience, with accommodations & meals provided for overnight camps. Have a blast working in a powerful deep nature connection mentoring culture, and deepening your mentoring expertise while supporting a common Vision of restoring hope in today's youth. We're known for crafting a culture of authentic depth mentoring. Click here for more info on working with Twin Eagles.


Weekend Teen Wilderness Programs
Twin Eagles Seasonal Teen Rendezvous
For teens ages 13 - 18 · Locations throughout the Inland Northwest
Weekends run Friday evening through Sunday Afternoon
Autumn, Winter, & Spring Sessions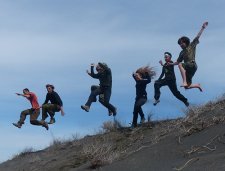 Spring 2014 Dates: Fri April 25 - Sun April 27

Twin Eagles Seasonal Teen Rendezvous offers awesome experiences to teens throughout the Inland Northwest and beyond to sink deep roots to the earth through wilderness skills while soaring high through full-on group adventures. Teens learn leadership by working together as well as applying their sensitivities through ancient earth based skills and crafts. This is a powerful opportunity for teens to encounter the wild around them. As well, teens have a chance to touch their own inner wildness by giving unique voice to their inner selves amongst a community of peers and mentors. Click here to learn more about Twin Eagles Seasonal Teen Rendezvous!


Grandmother Margaret Behan visits the Inland NW
We are pleased to share with you this announcement for a public sharing of indigenous wisdom through stories and teaching. While Twin Eagles is not actually hosting this event, we very much support this essential work. Grandmother Margaret Behan, formerly of the International Council of Thirteen Indigenous Grandmothers, will be visiting the Inland NW for several events including:

Weekend Workshop ~ May 2-4 ~ Scotia House, Newport, WA
Afternoon Presentation ~ May 7 ~ Eastern Wash. Univ.
Evening Presentation ~ May 9 ~ Panida Theater, Sandpoint

For more information, please contact Sandee Meade at (509) 447-2693 or scotiahouse (at) povn.com replace (at) with @

Thanks for reading, and blessings to you and your family this spring season!

Tim Corcoran
co-Director & co-Founder
Twin Eagles Wilderness School


---
Help Spread the Word!
Do you know a few people who should be receiving these articles and program updates? Let them know and encourage them to subscribe by sending them this link: www.TwinEagles.org/enewsletter.html

Did you receive this email from a friend? Sign up for the Twin Eagles eNewsletter here.

Header photo courtesy Joseph Rocchio Photography

Twin Eagles Wilderness School Privacy Policy:
Twin Eagles Wilderness School respects both the privacy and time of our subscribers. We will not sell, rent or otherwise share your e-mail address or other personal information to any other person or company. This eNewsletter will be sent out approximately once per month, occasionally more. Our eNewsletters always contain an easy way to unsubscribe at the bottom of each email.

Track us down on Social Media!
We invite you to like, follow, comment, and share about us on these social media sites. This is a great way to stay connected and help forward the vision of deep nature connection mentoring. Thanks!







For adult & youth program information, free deep nature connection articles and more,
visit our website at:
www.TwinEagles.org