Seeking Summer Camp Staff!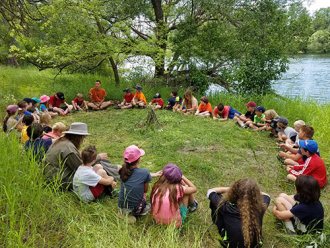 This year our summer camp registrations are at an all time high, and happening much faster than ever before. In fact, we are currently 99% full!

As we prepare for an exciting and connective summer camp season, we are looking to fill the following roles:



Paid Lead Instructors
We are looking for resilient, connected lead instructors with solid experience facilitating youth in the journey of deep nature connection mentoring. Lead Instructors co-create a space that is missing in our mainstream society, a space where kids get to connect deeply with the natural world, feel safe and honored to fully express their true self, and are given challenges that call them forward into their greatest selves. Twin Eagles is known for having a powerful depth mentoring culture that inspires and supports everyone to grow significantly, especially our lead instructors. This is a chance to make a real difference in the lives of kids and families, all the while serving a powerful vision of bettering our world for future generations. Pay is negotiable, depending on experience.

Learn more about the paid Lead Instructor position here.



Paid Summer Day Camp Directors
Our Summer Day Camp Program Directors oversee all aspects of our summer day camps including planning, setting up, running, debriefing, and cleaning up. We are looking for skilled leaders with strong deep nature connection experience, individuals who have a proven track record of successfully mentoring youth and support staff alike. Camp Directors hold the vision on the entire camp, supporting campers, assistant instructors, lead instructors, and parents alike to create a thriving deep nature connection mentoring summer day camp experience for all. Pay is negotiable, depending on experience.

Learn more about the paid Summer Day Camp Director position here.



Paid & Volunteer Assistant Instructors and Interns
We are looking for those with a passion for nature who care about people, integrity, and honoring relationships. Assistant Instructors and interns alike support the journey of creating a culture of deep nature connection mentoring and a safe space for full self expression. They serve as role models for the campers, embodying the inner fire that fuels the journey of discovery. Assistant instructors and interns can expect to grow powerfully in their journey to become resilient and connected leaders, and can expect to discover a new vision of "environmental education".

Learn more about the intern role here.

Learn more about the assistant instructor role here, which could be a paid role depending on experience.


Please help us spread the word and support the vision of deep nature connection mentoring!

Thanks for your help,

Tim

Tim Corcoran
co-Director & co-Founder
Twin Eagles Wilderness School