Hello friends,

As the coronavirus pandemic continues to unfold, we've made some significant updates to our 2020 summer camp schedule and want to inform you of where things stand, and answer some of the most common questions we're getting from parents.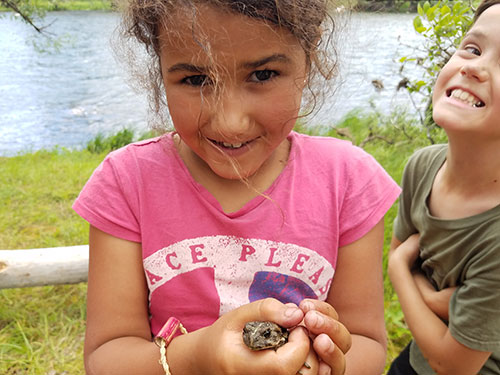 Is summer camp still happening?
Yes, absolutely. Our Idaho summer camps including Sandpoint Day Camps, Coeur d'Alene Day Camps, and Priest River Overnight Camps are all happening as scheduled, as Idaho Governor Brad Little has announced that youth programs like ours are allowed to operate as of May 1st. Our Spokane Day Camps have been pushed back, and will be starting on June 29th, running all the way until August 14th. This is because Washington governor Jay Inslee has announced that youth programs like ours can begin operating in "Phase 3" of the Washington stages of reopening. Based on current projections, the earliest Washington Phase 3 could begin is June 22, so we have opted to schedule camps to begin June 29 which gives us some breathing room.


Do camps still have space available?
Yes, although they are now filling fast. We've had over 20 new summer camp registrations in the last five days. Some of our camps are now almost full, and most of our camps are at least half way full. Overall we still have more available spaces in our camps than we normally do this time of year, but that is changing quickly. We've spoken to many parents who are feeling very eager to get their kids into organized, outdoor summer camps and experience some sense of normalcy. It would be a good idea to reserve your camp spot now, while spots are still open.


What if my camp gets rescheduled or canceled?
Of course we're all hoping that all of our camps will run as scheduled. As mentioned above, we have rescheduled our first two Spokane Day Camps to later in the summer. It is possible that other camps may get rescheduled or canceled. If this happens, you can transfer at no cost or get a 100% full refund.


Will Twin Eagles be operating with new safety protocols?
Safety is our #1 concern, both for our campers, staff, and the greater community. We will follow state guidance on safety protocols, and that may change in the coming weeks and months. We may modify the way participants sign in and out of programs, we may add new sanitation and hygiene protocols, and we may modify portions of our programs that have traditionally involved large group gatherings to support smaller groups. We will continue to monitor this situation and keep you informed.


Register for Summer Camps Now!
Now is the time to secure your spot.

Register RISK-FREE with just a deposit, right here.

If summer camps get canceled for any reason, including Covid-19, you'll get a FULL REFUND including your deposit, or the option to transfer at no additional cost.



Seeking Summer Interns!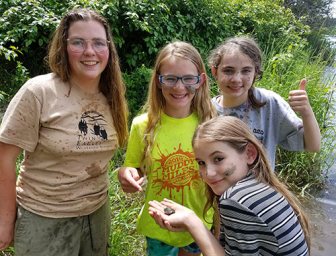 We're very excited to offer our newly revamped internship program as a pathway to experience our transformational deep nature connection mentoring culture here at Twin Eagles Wilderness School! Summer Internships at Twin Eagles Wilderness School are an opportunity for an immersive experience in deep nature connection within a culture of conscious mentoring.

Interns will experience a plethora of tools for connecting with the land, self, and others. Benefits include professional training as a deep nature connection mentor, transformational personal growth & self discovery, learning new wilderness skills, experiencing authentic nature based community, having tons of fun, and much more! Our summer internships last anywhere from two weeks to two months between mid-June and mid-August.

Click here to learn more about the Twin Eagles Internship Program!.



Work at our Summer Camps!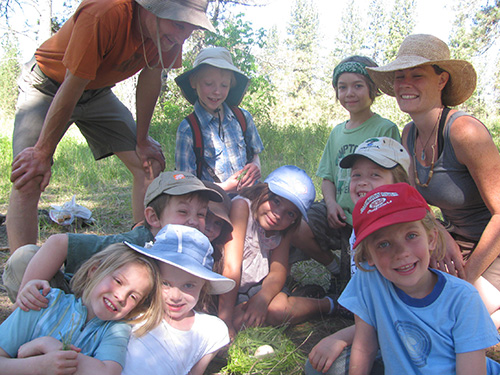 We are looking to hire for the roles of:
Lead Instructor


Program Director


Assistant Cook
We're offering paid positions based on experience, with accommodations & meals provided for overnight camps. Have a blast working in a powerful deep nature connection mentoring culture, and deepening your mentoring expertise while supporting a common vision of restoring hope in today's youth. We're known for crafting a culture of authentic depth mentoring. Click here for more info on working at Twin Eagles this summer!



Twin Eagles Wilderness Skills Instructor Training Program
10 Days: Wednesday May 27 - Friday June 5, 2020
Adults 18+. Motivated older teens considered on a case by case basis.
Camp Stidwell, Sandpoint, Idaho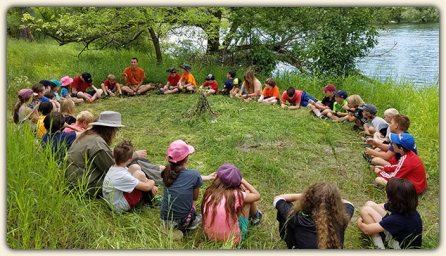 Do you yearn to feel at one with nature?




Do you wish to guide the younger generation?




Are you seeking a community of like minds & hearts?




Do you want to truly discover yourself?


Twin Eagles Wilderness Skills Instructor Training Program is a ten day intensive that provides adults a rich opportunity to immerse themselves in the teachings of the Earth and develop themselves as nature connection mentors. Wilderness survival, wildlife tracking, wild edible & medicinal plants, naturalist training, bird language, nature based mentoring, outdoor leadership, and inner tracking become pathways to a transformational journey of deep connection with nature, community, mentoring, & self.

This experience will give you the chance to slow down and embrace time-tested, ancient practices of connecting deeply with nature and earth based approaches to education that we've been successfully facilitating for nearly twenty years. You'll steep in a culture of nature based mentoring with peers that will feel more like family by the end of the experience. You'll be guided by experienced, gifted, open-hearted mentors to discover your authentic self.

In a fast paced world that is increasingly fostering disconnection, this opportunity is designed from the ground up to holistically develop resiliency, a sense of place, confidence, vision, peace, meaning, leadership, mentoring, and connection. It is an opportunity to build relationships with what is truly important in life.

The Twin Eagles Wilderness Skills Instructor Training Program is for adults with a passion for nature, community, mentoring, and self-discovery who are ready to transform from yearning for deep connection to nature and mentoring, to living a life of deep connection with nature and mentoring.

Learn more about the ten day Twin Eagles Wilderness Skills Instructor Training Program here, and please spread the word about this amazing opportunity!



In Wildness,

Tim Corcoran
co-Director & co-Founder
Twin Eagles Wilderness School