You are receiving this email because you signed up for our contact list or participated in an event
with Twin Eagles Wilderness School.
Thanks for continuing to be connected with us!
To make sure
you keep getting these emails, please add
tim@twineagles.org
to your address book or whitelist us.
Having trouble viewing this email?
View it on the web here.

Twin Eagles Wilderness School
eNewsletter - May 2020
Spring Greetings from all of us here at Twin Eagles Wilderness School. As I write this, the spring rains are coming down hard. Each drop of water like a blessings from the sky. One of our very first teachers, Gilbert Walking Bull (traditional Oglala Lakota) used to say "Water is the first medicine, and the first food". Years later, the Standing Rock Water Protectors cry was "Water is Life". Water flows through our bodies as it flows through the Earth. Science tells us that life first emerged from the oceans, from water. No matter how you look at it, life would not exist without water. Would you join me in giving thanks for water?

We're continuing to roll with the changes of the Covid-19 pandemic. Good news is that all of our late spring and summer programs will be running. That said, they will look different than before. Read below for more details. Summer camps still have space, but they are filling up quickly so get in now while you still can. As restrictions begin to lift, we're here to hold space for the people to once again gather together in safe ways to renew our bond with nature, one another, and the deep self. For this we are grateful!

Here is what we have in store for you in this months eNewsletter:

How Will Summer Camps Be Different? Our Covid-19 Health Protocol
Summer Camps 2020
Seeking Summer Interns
Work at our Summer Camps
Wilderness Skills Instructor Training Program 2020
How Will Summer Camps Be Different? Our Covid-19 Health Protocol
We are glad to announce that our in-person, late spring and summer programs are officially happening. We are incredibly grateful to be gathering again outdoors and facilitating the journey of deep nature connection mentoring. We are doing everything we can to keep our participants, staff, families and the extended community safe. These are our current health protocols to ensure safety for all in response to the current pandemic, and minimize the spread of the virus.

All of our programs are 100% outdoors. This is very much in our favor, as being outside greatly reduces the chances of the virus spreading.

We are closely monitoring national, state, and local health guidelines, and will meet or exceed state specific criteria. Our plans remain adaptable to adjust in response to state and local authorities. These protocols are based on criteria set by the state of Idaho, where most of our programs take place. We also run program in the state of Washington, and may adjust these protocols based on Washington state criteria, which has not yet been announced.

Masks - Twin Eagles Wilderness School adult staff are required to wear masks. Participants and teen MITs (mentors-in-training) are strongly encouraged, but not required, to wear masks. Family members are also strongly encouraged to wear masks when present at our programs. We recognize that many participants will be unable to wear masks for a variety of reasons, that it can be unsafe to wear masks during high heat when participating in physical activity, and that certain health conditions or types of activity may make mask wearing inappropriate.


Physical Distancing - Twin Eagles Wilderness School staff, participants and families will maintain 6 feet of distance while at programs where possible.

Small Groups - We will maintain small groups of 10-15 or less where possible to allow for physical distancing and prevent crowding.
Limited Physical Contact - Staff and participants will be instructed to avoid physical contact such as hugs and high-fives.



Hand Hygiene & Sanitation - We will have hand sanitizing stations setup at all of our programs. These will consist of either running water and soap, or alcohol-based hand sanitizers. Staff and participants will sanitize hands regularly, including upon arrival, before all meals & snacks, after bathroom use, prior to departure, and regularly throughout our programs.

High touch surfaces (which we have very few of) will be regularly disinfected. Equipment sharing will be avoided where possible. Any objects that are touched by more than one person will be frequently disinfected.
Respiratory Etiquette - We will be developing a strong culture of "respiratory etiquette", such as coughing into the elbow.



Daily Screening - Our staff and participants will need to confirm at the beginning of each day that they are free of viral symptoms. Where possible, we will check temperature with no-contact forehead thermometers. Any person displaying viral symptoms (fever of 100.4 degrees or higher, cough, or shortness of breath) will need to leave our programs. In order to attend our programs, all staff and participants will also need to confirm that they and all of their household members have been symptom free for the past 14 days.


Refund Policy - If our programs get canceled due to Covid-19, full refunds will be issued. If participants need to leave a program due to the presence of viral symptoms, they will receive a full pro-rated refund for the days they do not attend.
You can view our most updated Covid-19 Health Protocol here to watch for updates.
Summer Camps 2020 Update

Twin Eagles Wilderness Adventure Summer Camps start in less than three weeks! We do still have some spaces left. Don't delay! Sign up now while you still can!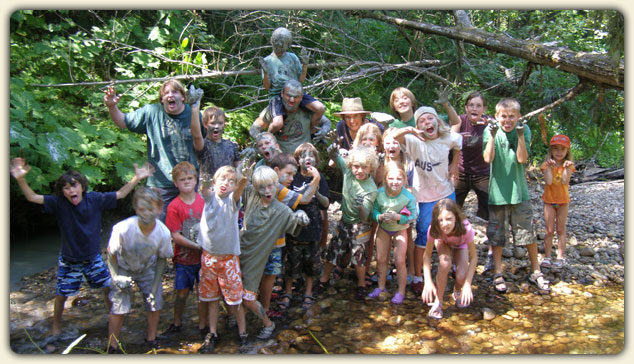 There is so much to love about Twin Eagles Summer Camps:

Kids get to be kids again, roaming wild and free in nature.


Safety. We take campers physical and emotional safety seriously, and hold every member of camp to a high standard that creates a safe space for powerful experiences to emerge.


Real skills, real challenges, real adventures. Trailing coyotes, making healing salves from St. Johnswort and Yarrow plants, crafting wooden bow and arrows. Does it get any better?


Our highly trained instructors are some of the finest in the field. First Aid/CPR certification, background checks, and a high level of training in both nature based mentoring and traditional earth skills are all requirements. Our staff are adept at really listening to kids, drawing out their passions, and engaging them fully.


We have the most fun! Year after year, our campers, instructors and parents consistently report that the Twin Eagles experience is the most fun, engaging, and relevant.


We offer a genuinely holistic experience rooted in hope, connecting with what is truly important in life - nature, community, and self.
"My boys LOVED Twin Eagles. Wish everyday of school and learning was like a day in the wild with Twin Eagles. We are grateful for all you teach and the deep nature connection you foster in each child. I wish every child could have this experience. We will be back! Thank you!"
- Shawnee Spitler

This coming summer we are offering thirteen full weeks of summer camp in Sandpoint, Coeur d'Alene, Spokane, and Priest River. They include:
This summer we are continuing our inspirational theme based day camps here at Twin Eagles! 2020 Day Camp themes include:

Nature Adventurers Day Camp - Mystery and adventure await all those who heed the call of the wild. Have you ever looked out onto a wild landscape, and imagined all the possible natural adventures, just waiting to be experienced?
Wilderness Survival Day Camp - There is an ancient calling deep in the heart to experience the freedom and adventure of living wild and free, close to nature - to provide for one's own needs directly from the Earth...
Nature Ninjas Day Camp - Nature ninjas are the eyes and ears of the tribe, protectors of the village. They are masters of stealth, camouflage, and invisibility, traveling unseen and unheard amongst the shadows...
For full information on our summer camps, check out our Twin Eagles Summer Camp web page here.



Seeking Summer Interns!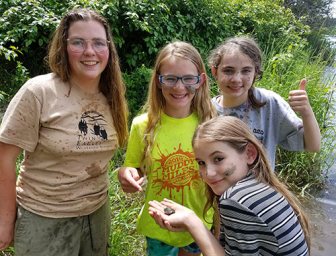 We're very excited to offer our newly revamped internship program as a pathway to experience our transformational deep nature connection mentoring culture here at Twin Eagles Wilderness School! Summer Internships at Twin Eagles Wilderness School are an opportunity for an immersive experience in deep nature connection within a culture of conscious mentoring.

Interns will experience a plethora of tools for connecting with the land, self, and others. Benefits include professional training as a deep nature connection mentor, transformational personal growth & self discovery, learning new wilderness skills, experiencing authentic nature based community, having tons of fun, and much more! Our summer internships last anywhere from two weeks to two months between mid-June and mid-August.

Click here to learn more about the Twin Eagles Internship Program!.



Work at our Summer Camps!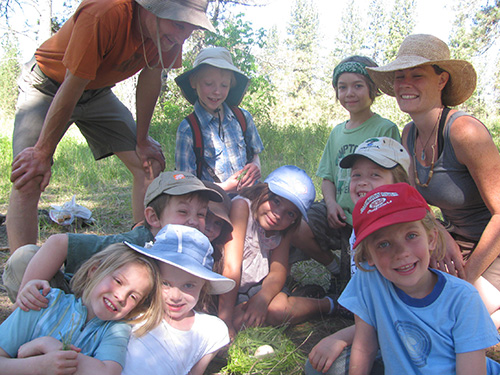 We are looking to hire for the roles of:
Lead Instructor


Assistant Cook
We're offering paid positions based on experience, with accommodations & meals provided for overnight camps. Have a blast working in a powerful deep nature connection mentoring culture, and deepening your mentoring expertise while supporting a common vision of restoring hope in today's youth. We're known for crafting a culture of authentic depth mentoring. Click here for more info on working at Twin Eagles this summer!


Twin Eagles Wilderness Skills Instructor Training Program
10 Days: Wednesday May 27 - Friday June 5, 2020
Adults 18+. Motivated older teens considered on a case by case basis.
Camp Stidwell, Sandpoint, Idaho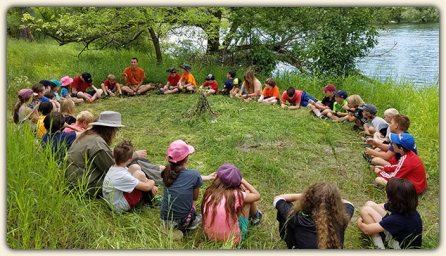 Do you yearn to feel at one with nature?




Do you wish to guide the younger generation?




Are you seeking a community of like minds & hearts?




Do you want to truly discover yourself?


Twin Eagles Wilderness Skills Instructor Training Program is a ten day intensive that provides adults a rich opportunity to immerse themselves in the teachings of the Earth and develop themselves as nature connection mentors. Wilderness survival, wildlife tracking, wild edible & medicinal plants, naturalist training, bird language, nature based mentoring, outdoor leadership, and inner tracking become pathways to a transformational journey of deep connection with nature, community, mentoring, & self.

This experience will give you the chance to slow down and embrace time-tested, ancient practices of connecting deeply with nature and earth based approaches to education that we've been successfully facilitating for nearly twenty years. You'll steep in a culture of nature based mentoring with peers that will feel more like family by the end of the experience. You'll be guided by experienced, gifted, open-hearted mentors to discover your authentic self.

In a fast paced world that is increasingly fostering disconnection, this opportunity is designed from the ground up to holistically develop resiliency, a sense of place, confidence, vision, peace, meaning, leadership, mentoring, and connection. It is an opportunity to build relationships with what is truly important in life.

The Twin Eagles Wilderness Skills Instructor Training Program is for adults with a passion for nature, community, mentoring, and self-discovery who are ready to transform from yearning for deep connection to nature and mentoring, to living a life of deep connection with nature and mentoring.

Learn more about the ten day Twin Eagles Wilderness Skills Instructor Training Program here, and please spread the word about this amazing opportunity!



In Wildness,

Tim Corcoran
co-Director & co-Founder
Twin Eagles Wilderness School


---
Help Spread the Word!
Do you know a few people who should be receiving these articles and program updates? Let them know and encourage them to subscribe by sending them this link: www.TwinEagles.org/enewsletter.html

Twin Eagles Wilderness School Privacy Policy:
Twin Eagles Wilderness School respects both the privacy and time of our subscribers. We will not sell, rent or otherwise share your e-mail address or other personal information to any other person or company. This eNewsletter will be sent out approximately once per month, occasionally more. Our eNewsletters always contain an easy way to unsubscribe at the bottom of each email.

Track us down on Social Media!
We invite you to like, follow, comment, and share about us on these social media sites. This is a great way to stay connected and help forward the vision of deep nature connection mentoring. Thanks!






For adult & youth program information, free deep nature connection articles and more,
visit our website at:
www.TwinEagles.org