You are receiving this email because you signed up for our contact list or participated in an event
with Twin Eagles Wilderness School.
Thanks for continuing to be connected with us!
To make sure
you keep getting these emails, please add
tim@twineagles.org
to your address book or whitelist us.
Having trouble viewing this email?
View it on the web here.

Twin Eagles Wilderness School
eNewsletter - January 2019
Greetings from Twin Eagles Wilderness School! Old man winter has a tight grip on the landscape. We've been thoroughly enjoying the cold and snow. Wildlife tracking, telling stories around warm camp fires, working on nature skills and crafts, building snow shelters, and looking deep within to find renewal are just a few of the things we've been involved with lately here at Twin Eagles.

We're gearing up for full spring and summer camp seasons, and we're excited share all the news below. Enjoy!

Here is what we have in store for you in this months eNewsletter:

Summer Camps 2019 Announcement!
Spring Alive! Spring Break Camp 2019
Father Son Wilderness Program 2019
Weekend Teen Wilderness Programs 2019
Tim Corcoran interviewed on the Onnit Podcast!
Summer Camps 2019!!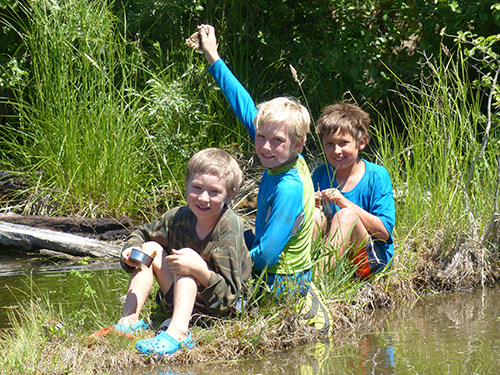 We will be announcing dates and opening online registration for Twin Eagles Summer Camps 2019 tomorrow, February 1st! Check our website tomorrow for 2019 dates and to sign up your kids for epic adventures in nature this coming summer!
Spring Alive! Spring Break Camps
For kids ages 6 - 13 · Spokane, WA
Tue Apr 2, Wed Apr 3, & Thu Apr 4 · 9 am - 3 pm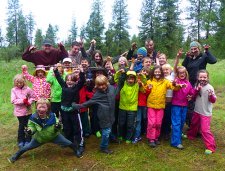 Spring in the Inland Northwest is an amazing time, full of inspiration. The snow has melted, and the landscape is coming back to life with all kinds of flowers blooming, frogs & salamanders crawling about, and young animals & birds being birthed into the world. Indeed, all of life is being renewed! Twin Eagles Spring Alive! spring break camps are the perfect way to help get your kids outside to enjoy this precious time of year. Like all Twin Eagles Youth Programs, our spring break camps bring out the best in kids by connecting them intimately to the natural world, forging resilient community ties, and developing authentic self-awareness.

Click here to learn more about our Spring Alive! Spring Break Camps



Father-Son Wilderness Program
For fathers and their 7 - 12 year old sons
Friday April 12 - Monday April 15, 2019
Cedar Springs - Sandpoint, Idaho
Today, January 31, is the last day to save $100 with the early bird discount!

Imagine taking four days with your son(s), and connecting deeply with nature and your boy(s) through ancestral wilderness survival skills, all within a small "tribe" of other fathers & sons that are like minded with similar values.

Since the dawn of time, fathers and sons have bonded deeply in and with the wilderness. Ancestral wilderness skills have an innate ability to deepen the Father-Son connection like nothing else. This Spring, we're running a very special Father-Son Wilderness Program at Twin Eagles. During this program, we'll make fire by friction, build and sleep in natural shelters, learn traditional hunting and gathering techniques, and track wild animals. Primitive wilderness survival isn't a "Man vs. Wild" scenario, it is an opportunity to build a deep relationship with the Earth. As you and your son do so, you'll find that your relationship with your son deepens in powerful ways.

We'll have facilitated, open heart Father-Son relationship deepening time, and of course opportunities to connect with the other fathers and sons present. Just as our earth based ancestors did, we'll utilize traditional earth based spiritual practices to help facilitate the connection, and have surprise elements too. We're looking for fathers and sons who are ready to open their bodies, minds, and hearts to a deeper connection, have epic fun, and take the time to connect with what matters most.

Interested, or know someone who might be? Learn more here.



Weekend Teen Wilderness Programs
Twin Eagles Seasonal Teen Rendezvous
For teens ages 13 - 18 · Locations throughout the Inland Northwest
Weekends run Friday evening through Sunday Afternoon
Spring 2019 Session Now Enrolling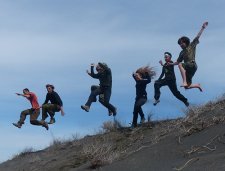 Twin Eagles Seasonal Teen Rendezvous offers awesome experiences to teens throughout the Inland Northwest and beyond to sink deep roots to the earth through wilderness skills while soaring high through full-on group adventures. Teens learn leadership by working together as well as applying their sensitivities through ancient earth based skills and crafts. This is a powerful opportunity for teens to encounter the wild around them. As well, teens have a chance to touch their own inner wildness by giving unique voice to their inner selves amongst a community of peers and mentors.

Spring 2019: Apr 19-21 Theme: The Incredible Edible Journey

Click here to learn more about Twin Eagles Seasonal Teen Rendezvous!



Tim Corcoran interviewed on the Onnit Podcast

We're excited to inform you that our school co-Director and co-Founder Tim Corcoran was recently interviewed by Kyle Kingsbury for the "Human Optimization Hour", hosted by Onnit. Tim spoke about rites of passage, discovering purpose, the deep nature connection mentoring journey, and offered a nature based perspective on human development. As usual, Tim brought his passion and inner fire to life for this special podcast!

Be sure to listen in on the podcast here!



In Wildness,

Tim Corcoran
co-Director & co-Founder
Twin Eagles Wilderness School


---
Help Spread the Word!
Do you know a few people who should be receiving these articles and program updates? Let them know and encourage them to subscribe by sending them this link: www.TwinEagles.org/enewsletter.html

Twin Eagles Wilderness School Privacy Policy:
Twin Eagles Wilderness School respects both the privacy and time of our subscribers. We will not sell, rent or otherwise share your e-mail address or other personal information to any other person or company. This eNewsletter will be sent out approximately once per month, occasionally more. Our eNewsletters always contain an easy way to unsubscribe at the bottom of each email.

Track us down on Social Media!
We invite you to like, follow, comment, and share about us on these social media sites. This is a great way to stay connected and help forward the vision of deep nature connection mentoring. Thanks!







For adult & youth program information, free deep nature connection articles and more,
visit our website at:
www.TwinEagles.org