You are receiving this email because you signed up for our contact list or participated in an event
with Twin Eagles Wilderness School.
Thanks for continuing to be connected with us!
To make sure
you keep getting these emails, please add
tim@twineagles.org
to your address book or whitelist us.
Having trouble viewing this email?
View it on the web here.

Twin Eagles Wilderness School
eNewsletter - June 2018
Warm summer greetings from Twin Eagles Wilderness School! The summer season is in full force, and with it an incredible amount of deep nature connection moments are happening. We've had up close encounters with white tailed fawns, timeless moments sitting by the water with dragonflies landing on muddy feet, taking in the sweet smell of the flowers of wild rose and elderberry, tasting the delicate nectar of honeysuckle flowers, havivng our awareness peaked by poison ivy, ticks and yellowjackets, discovering the tracks of raccoon and mink in creekside mud, finding camouflaged skinks hiding in the thick bark of ponderosa pine trees, and watching families of canada geese and mallard ducks grow, just to name a few. What natural mysteries =have you been encountering?

Our summer season is equally abundant. June began with a very successful ten day Wilderness Skills Instructor Training Program, followed by the first three weeks of summer camps in Sandpoint, Coeur d'Alene, and Spokane. Nearly 100 kids have already had countless moments of deep nature connection like those described above, mentored by the caring hands and hearts of our summer camp instructors. The kids don't want the games, activities, or camps to end, as the relationships are woven deeper and deeper day by day. Just today we received a beautiful thank you card from one of the campers and his mom, acknowledging our "passion for earth & nature and most importantly sharing it with new generations". While some camps are completely full with waiting lists, we do have a few camps with spaces remaining, and we continue to work to create more available slots as interest continues to increase. We hope to see you out there this summer!

Here is what we have in store for you in this months eNewsletter:

Summer Camps 2018 Update
Volunteer or Work at our Summer Camps
Twin Eagles co-Founder & co-Director featured on the Ben Greenfield Fitness Podcast!
Summer Camps 2018 Update

Twin Eagles Wilderness Adventure Summer Camps have begun! While some camps are full with waiting lists, we do still have some spaces left. Don't delay! Sign up now while you still can!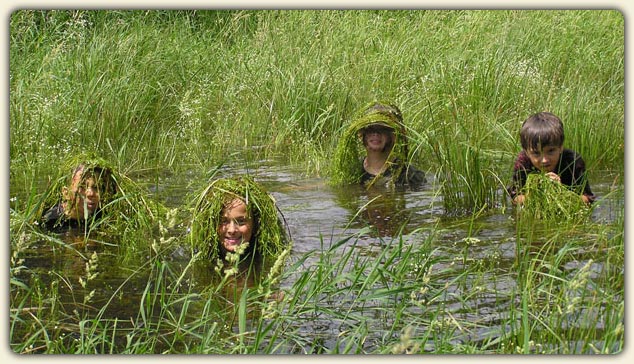 There is so much to love about Twin Eagles Summer Camps:

Kids get to be kids again, roaming wild and free in nature.


Safety. We take campers physical and emotional safety seriously, and hold every member of camp to a high standard that creates a safe space for powerful experiences to emerge.


Real skills, real challenges, real adventures. Trailing coyotes, making healing salves from St. Johnswort and Yarrow plants, crafting wooden bow and arrows. Does it get any better?


Our highly trained instructors are some of the finest in the field. First Aid/CPR certification, background checks, and a high level of training in both nature based mentoring and traditional earth skills are all requirements. Our staff are adept at really listening to kids, drawing out their passions, and engaging them fully.


We have the most fun! Year after year, our campers, instructors and parents consistently report that the Twin Eagles experience is the most fun, engaging, and relevant.


We offer a genuinely holistic experience rooted in hope, connecting with what is truly important in life - nature, community, and self.
"My boys LOVED Twin Eagles. Wish everyday of school and learning was like a day in the wild with Twin Eagles. We are grateful for all you teach and the deep nature connection you foster in each child. I wish every child could have this experience. We will be back! Thank you!"
- Shawnee Spitler

This coming summer we are offering thirteen full weeks of summer camp in Sandpoint, Coeur d'Alene, Spokane, and Priest River. They include:
This summer we are continuing our inspirational theme based day camps here at Twin Eagles! 2018 Day Camp themes include:

Nature Adventurers Day Camp - Mystery and adventure await all those who heed the call of the wild. Have you ever looked out onto a wild landscape, and imagined all the possible natural adventures, just waiting to be experienced?
Wilderness Survival Day Camp - There is an ancient calling deep in the heart to experience the freedom and adventure of living wild and free, close to nature - to provide for one's own needs directly from the Earth...
Nature Ninjas Day Camp - Nature ninjas are the eyes and ears of the tribe, protectors of the village. They are masters of stealth, camouflage, and invisibility, traveling unseen and unheard amongst the shadows...
For full information on our summer camps, check out our Twin Eagles Summer Camp web page here.



Volunteer or Work at our Summer Camps!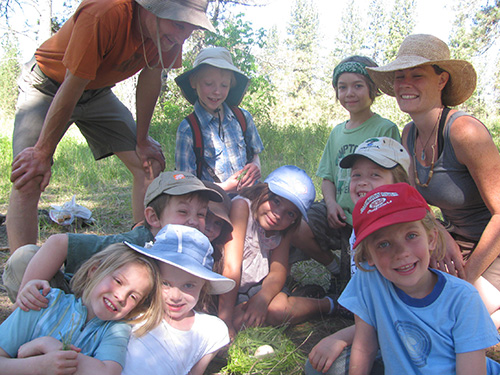 We are currently looking for Volunteer Assistant Instructors who are open to a transformational experience being professionally trained as a Deep Nature Connection Mentor. Volunteers will learn new wilderness skills, network with other nature based mentors, and develop a powerful sense of place, all while supporting a worthy cause. As you steep in our authentic nature based community, you'll develop passion, purpose, gratitude, confidence, and leadership. You'll have tons of fun experiencing a truly inspirational vision of hope as you are mentored to develop your fullest potential in service to the Earth and future generations!. Click here for more info on volunteering at Twin Eagles!

We are also looking to hire for the role of:
We're offering paid positions based on experience, with accommodations & meals provided for overnight camps. Have a blast working in a powerful deep nature connection mentoring culture, and deepening your mentoring expertise while supporting a common Vision of restoring hope in today's youth. We're known for crafting a culture of authentic depth mentoring. Click here for more info on working at Twin Eagles this summer!



Ben Greenfield Fitness Podcast with Tim Corcoran - Vision Quests and Rites of Passage

Earlier this month I (Tim) was featured on the Ben Greenfield Podcast. Ben is a paleo fitness expert, author, and podcaster who is also happens to be a good friend. He has trained with me here at Twin Eagles, and sends his twin sons to our camps each year. During our podcast we spoke about vision quests, rites of passage, and how the human search for purpose in life intersects with nature. It was a lively discussion, with lots of fun stories and insights. Ben grilled me with questions, which I happily ate up! Lots of folks are reporting that is was a great podcast, so feel free to check it out if you're interested: Listen to this special podcast here!


Summer Blessings,

Tim Corcoran
co-Director & co-Founder
Twin Eagles Wilderness School


---
Help Spread the Word!
Do you know a few people who should be receiving these articles and program updates? Let them know and encourage them to subscribe by sending them this link: www.TwinEagles.org/enewsletter.html

Header photo courtesy Joseph Rocchio Photography

Twin Eagles Wilderness School Privacy Policy:
Twin Eagles Wilderness School respects both the privacy and time of our subscribers. We will not sell, rent or otherwise share your e-mail address or other personal information to any other person or company. This eNewsletter will be sent out approximately once per month, occasionally more. Our eNewsletters always contain an easy way to unsubscribe at the bottom of each email.

Track us down on Social Media!
We invite you to like, follow, comment, and share about us on these social media sites. This is a great way to stay connected and help forward the vision of deep nature connection mentoring. Thanks!







For adult & youth program information, free deep nature connection articles and more,
visit our website at:
www.TwinEagles.org