You are receiving this email because you signed up for our contact list or participated in an event
with Twin Eagles Wilderness School.
Thanks for continuing to be connected with us!
To make sure
you keep getting these emails, please add
tim@twineagles.org
to your address book or whitelist us.
Having trouble viewing this email?
View it on the web here.

Twin Eagles Wilderness School
eNewsletter - May 2016
Hello from Twin Eagles Wilderness School! As Spring moves along ever so quickly, it is hard not to be in awe of the natural cycle. The landscape is alive with birds, including some of our lesser known feathered friends like the Yellow Rumped Warbler and Ruby Crowned Kinglet. American Robins have already laid their second batch of eggs. Cottonwoods have gone to seed as evident by the wispy, downy tufts floating through the air. Elderberry and snowberry are flowering their bright whites. Cutthroat Trout are spawning with their brilliant red colors. Bunchberries and Cow Parsnip are flowering, the first wild strawberries are ripening, and the first white tailed fawns are just about ready to enter the world, as kids near and far are about ready to jump out of their desks for the freedom of summer break.

May has been a rich, full month here at Twin Eagles. Our school year youth programs have drawn to a close, as kids and families joined together to celebrate the relationships built through the past nine months. We successfully initiated new young men at the Boy's Rite of Passage, one of the most meaningful experiences we have the honor of facilitating. Our Adult Programs have focused on the Language of the Birds recently, as participants immerse in a language older than words. Summer Camps will be starting in just a couple weeks, and we are on track for another record breaking year! We still have some spaces left, so register your kids now while you still can! It is going to be a very special summer, and we're grateful as ever for the huge swell of community support you offer us as we work together to weave healthy relationships amongst people and nature.

Here is what we have in store for you in this months eNewsletter:

Feature Article: Identifying Wild Mushrooms
Cook Search for our Overnight Summer Camps!
Summer Camps 2016 Update
Volunteers needed for Summer Camps!
ReWild Yourself! Podcast with Daniel Vitalis & Jeannine
Job Opportunity - Adult Programs Lead Instructor
Wilderness Immersion Program 2016-2017
Feature Article: Identifying Wild Mushrooms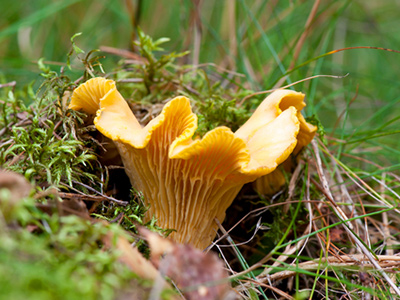 Identifying wild mushrooms is an amazing and practical skill set. Learn how to identify edible mushrooms, the benefits of befriending wild mushrooms, get resources for edible mushroom identification, and more. These amazing delicacies will rock your world!

What is a mushroom? It could be easy to think of a mushroom as a vegetable since they're often cooked into classic dishes like stir-fry with other vegetables. In the process of identifying wild mushrooms it's important to know that a mushroom is actually a fungus which produces a fruit. The fruit is the main body of the mushroom. Let's take a closer look at the benefits that are waiting for us after learning how to identify edible mushrooms. continue reading here


Cook Search for our Overnight Summer Camps!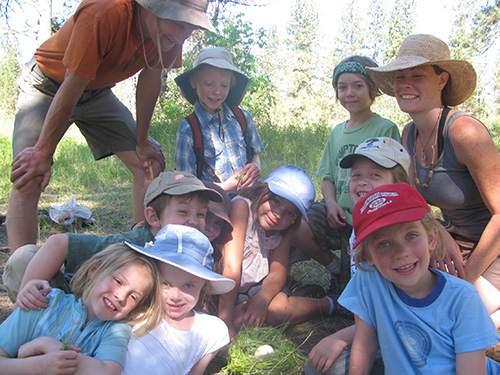 Do you have the skills of an outdoor cook? Do you know someone who does? We are in need of a Lead Cook and Assistant Cook at our Overnight Summer Camps for a few weeks this summer. Come join us for some of our most exciting, adventurous weeks of the year as we band together to live a simple life connected with the Earth and each other. You have a richly rewarding time working within our culture of deep nature connection and mentoring as we unify to build hope in today's youth!

Click here for more info on working with Twin Eagles as a Lead Cook or Assistant Cook.



Summer Camps 2016 Update

Twin Eagles Wilderness Adventure Summer Camps start in just two weeks! While some camps are now completely full with waiting lists, we do still have some spaces left. Don't delay! Sign up now while you still can!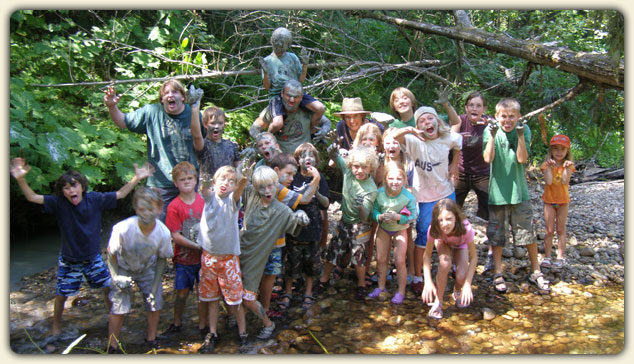 **Location Update for Sandpoint Summer Day Camps: Our first three weeks of Sandpoint Day Camps (happening in June) will still be happening at Pack River Flats / Pend Oreille Wildlife Management Area on Trout Creek Rd, east of Sandpoint. Our final two weeks of Sandpoint Day Camps (happening in July) will take place at Cedar Springs, north of Sandpoint. We're excited to be exploring this beautiful area with so many eager and excited kids and adults this summer!

There is so much to love about Twin Eagles Summer Camps:

Kids get to be kids again, roaming wild and free in nature.


Safety. We take campers physical and emotional safety seriously, and hold every member of camp to a high standard that creates a safe space for powerful experiences to emerge.


Real skills, real challenges, real adventures. Trailing coyotes, making healing salves from St. Johnswort and Yarrow plants, crafting wooden bow and arrows. Does it get any better?


Our highly trained instructors are some of the finest in the field. First Aid/CPR certification, background checks, and a high level of training in both nature based mentoring and traditional earth skills are all requirements. Our staff are adept at really listening to kids, drawing out their passions, and engaging them fully.


We have the most fun! Year after year, our campers, instructors and parents consistently report that the Twin Eagles experience is the most fun, engaging, and relevant.


We offer a genuinely holistic experience rooted in hope, connecting with what is truly important in life - nature, community, and self.
"My boys LOVED Twin Eagles. Wish everyday of school and learning was like a day in the wild with Twin Eagles. We are grateful for all you teach and the deep nature connection you foster in each child. I wish every child could have this experience. We will be back! Thank you!"
- Shawnee Spitler

This coming summer we are offering thirteen full weeks of summer camp in Sandpoint, Spokane, and Priest River. They include:
This summer we are continuing our inspirational theme based day camps here at Twin Eagles! 2016 Day Camp themes include:
For full information on our summer camps, check out our Twin Eagles Summer Camp web page here.



Volunteers Needed for Twin Eagles Summer Camps!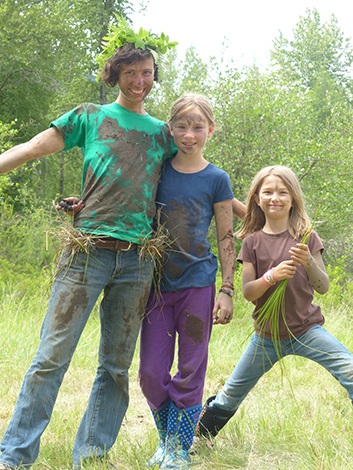 Come volunteer at Twin Eagles Wilderness School this summer at our summer camps! Volunteers at Twin Eagles Summer Camps consistently report having an incredibly meaningful, joyful, and transformational experience. You'll build and deepen your experience as a nature based mentor, as you join forces with other staff to craft a powerful culture of deep nature connection. You will make a real difference in the lives of youth by connecting them deeply to nature, community, and self. You'll have the time of your life as you connect with other nature based mentors and a whole community with shared values. These volunteer positions include accommodations and a stipend, and meals are provided at overnight camps. Click here for more info on volunteering at Twin Eagles this summer!


ReWild Yourself! Podcast with Daniel Vitalis and Jeannine Tidwell!

Last month we shared the interview that Twin Eagles' co-Founder Tim Corcoran did with Daniel Vitalis for the ReWild Yourself! Podcast. This month we're happy to share the follow-up interview that Jeannine Tidwell did on the ReWild Yourself! Podcast. It was a passionate and enlivening conversation about Women's & Girls Rites of Passage, Indigenous & Modern Culture, Mentoring as Cultural Design, Gift Giving, Concentric Rings of Awareness, and The Feminine Wisdom Within. Listen to this special podcast here!


Job Opportunity - Adult Programs Lead Instructor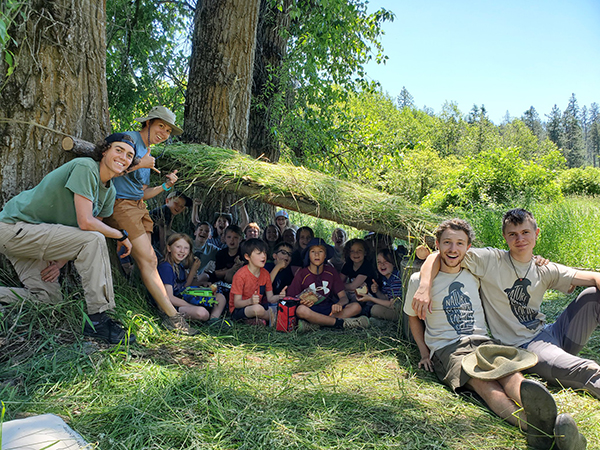 Adult Programs Lead instructors are the primary mentors at our nine month long transformational Twin Eagles Wilderness Immersion Program for adults. This makes up the majority of their role. To a smaller extent, they are also the primary mentors for youth and teens at our school year programs and summer camps. This is a part to full time job that starts mid-September 2016 and ends early-August 2017, with potential for additional employment in other programs at Twin Eagles Wilderness School, as well as future employment.

Lead Instructors are involved with all aspects of our programs, including design, planning, instruction, mentoring participants & apprentices, coordinating expeditions/intensives/field trips, debrief, overseeing student progress, and caretaking the land/classroom. Lead Instructors also support outreach including photography, videography, and other tasks.

Click here for more info on the Twin Eagles Adult Programs Lead Instructor position.



Twin Eagles Wilderness Immersion Program
Enrollments are coming in strong for the 2016 - 2017 year at Twin Eagles Wilderness Immersion Program. Be sure to apply soon for priority placement if you are interested in the coming year!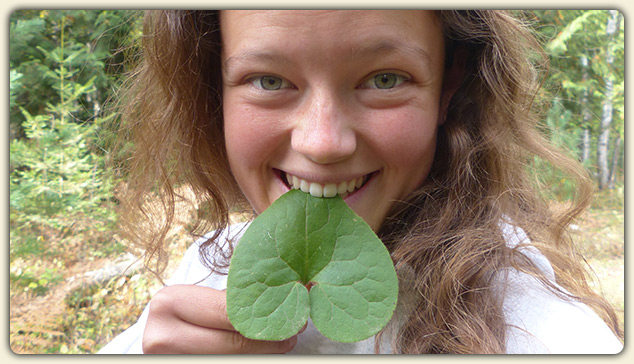 Do you yearn to feel like a part of nature rather than an onlooker? Do you feel a responsibility to our Earth? Are you seeking your contribution to the world? Do you want to fully experience nature rather than just learn about it? Do you want to find a community of like minded people? Are you seeking truth, the truth of who you really are?

If you answered yes to even some of these questions, then consider the Twin Eagles Wilderness Immersion Program. It is all about taking the essence of nature and weaving it into our modern experience. It is about feeling the kinship that comes only from roaming the wilderness together. It is about diving deep into the underground of human consciousness, and discovering the hidden gems that await. It is about deep mentoring that brings out the very best of who you are.

Twin Eagles Wilderness Immersion Program is a transformational journeys that brings back to life the skills and wisdom of our earth based ancestors:



Wilderness Survival & Primitive Skills
Wildlife Tracking
Wild Edible & Medicinal Plants
Permaculture & Regenerative Design
Nature Based Mentoring & Cultural Restoration
Naturalist Training
Bird Language & Native Scout Teachings
Inner Tracking - Know Thyself



This program is a huge step forward on the path of deeply connecting with nature, community, and consciousness.

Enrollment is now open for the 2016-2017 year. Interested, or know someone who might be? Learn more about the nine month Twin Eagles Wilderness Immersion Program here, and please spread the word about this amazing program!



Blessings to you and your family! We hope to see you here at Twin Eagles this spring or summer, sharing in the gifts of the season!

Tim Corcoran
co-Director & co-Founder
Twin Eagles Wilderness School


---
Help Spread the Word!
Do you know a few people who should be receiving these articles and program updates? Let them know and encourage them to subscribe by sending them this link: www.TwinEagles.org/enewsletter.html

Header photo courtesy Joseph Rocchio Photography

Twin Eagles Wilderness School Privacy Policy:
Twin Eagles Wilderness School respects both the privacy and time of our subscribers. We will not sell, rent or otherwise share your e-mail address or other personal information to any other person or company. This eNewsletter will be sent out approximately once per month, occasionally more. Our eNewsletters always contain an easy way to unsubscribe at the bottom of each email.

Track us down on Social Media!
We invite you to like, follow, comment, and share about us on these social media sites. This is a great way to stay connected and help forward the vision of deep nature connection mentoring. Thanks!







For adult & youth program information, free deep nature connection articles and more,
visit our website at:
www.TwinEagles.org