Twin Eagles Wilderness School
eNewsletter - February 2015
Hello from all of us here at Twin Eagles Wilderness School! February has been unseasonably warm here in Sandpoint, and spring seems to be coming early this year, as we're already seeing the first signs heading our way.

We're excited to share with you about our Gap Year Programs, and we've got some great spring programs for youth, teens, families, and adults. We're also anticipating our greatest summer camp season yet for 2015!

Here's what is in store for you in this months newsletter:

Feature Article: What is a Gap Year?
Wilderness Immersion & Gap Year Programs Update
Nature Based Mentoring Weekend Workshop
Spring Alive! Spring Day Camps 2015
Teen Wilderness Weekend Programs
Summer Camps 2015
Volunteer or Work with Twin Eagles this summer!
Feature Article: What is a Gap Year?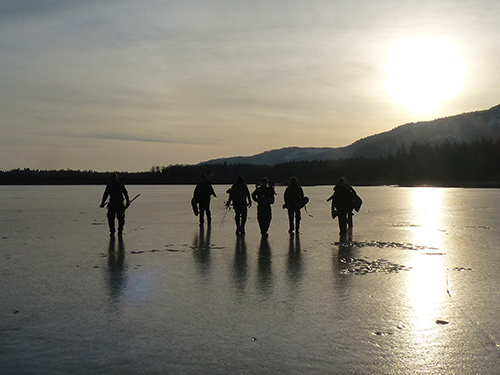 What is a gap year? A gap year is an opportunity to take a break from academics after finishing high school and before going on to college or university. A gap year can last from just a couple months to a couple years, so the name is a misnomer. A gap year is a time to discover who you are and why you're here. For millennia, young people have honored the transition into adulthood by heeding their innate call to adventure. A gap year is a modern day rite of passage that meets this archetypal need and develops resiliency, adaptability, self-confidence, and maturity.

First started in the United Kingdom in the 1970's, and now gaining popularity in the United States, a gap year is an opportunity to gain real world experience before focusing in on another four or more years of post-secondary education. What is a gap year? It is a chance to broaden your perspective, practice independent living, and make new friends. When you return, you'll know who you are, be refreshed, and have a clarity of vision and strong sense of self that is rare in today's world.

Why Take a Gap Year?

Consider these the top five reasons to take a gap year: Read more on our website here!


Twin Eagles Wilderness Immersion & Gap Year Programs Update
February at Twin Eagles Wilderness Immersion & Gap Year Programs is full of journeys deep into the inner and outer landscape. Snow tracking, primitive pottery, in depth naturalist studies, elderberry containers, natural cordage and primitive weaving are a few of the ancestral skills we've spent time with.

This month is also a time of crafting our own wooden long bows. Imagine spending three full days carefully carving and tillering your own wooden bow to perfection. Gifts of patience, consistency, and balancing attention to detail with big picture awareness are brought forward by those resilient hickory staves that are now beautiful and practical bows.

This is also the time of our winter wildlife tracking expedition. Imagine an epic journey to track wolves, pine marten, lynx, river otters, short tailed weasels, coyotes, elk, big horn sheep, and more, all in the pristine wilderness of the northwest.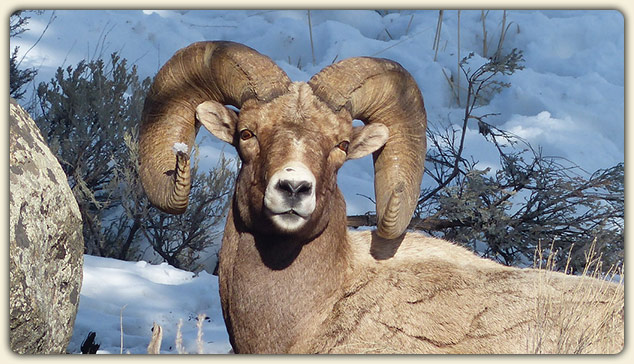 Do you yearn to feel like a part of nature rather than an onlooker? Do you feel a responsibility to our Earth? Are you seeking your contribution to the world? Do you want to fully experience nature rather than just learn about it? Do you want to find a community of like minded people? Are you seeking truth, the truth of who you really are?

If you answered yes to even some of these questions, then consider the Twin Eagles Wilderness Immersion Program or Gap Year Programs. It is all about taking the essence of nature and weaving it into our modern experience. It is about feeling the kinship that comes only from roaming the wilderness together. It is about diving deep into the underground of human consciousness, and discovering the hidden gems that await. It is about deep mentoring that brings out the very best of who you are.

Twin Eagles Wilderness Immersion and Gap Year Programs are transformational journeys that bring back to life the skills and wisdom of our earth based ancestors:



Wilderness Survival & Primitive Skills
Wildlife Tracking
Wild Edible & Medicinal Plants
Permaculture & Regenerative Design
Nature Based Mentoring & Cultural Restoration
Naturalist Training
Bird Language & Native Scout Teachings
Inner Tracking - Know Thyself



These programs are a huge step forward on the path of deeply connecting with nature, community, and consciousness.

Enrollment is currently open for the 2015-2016 year. Interested, or know someone who might be? Learn more about the nine month Twin Eagles Wilderness Immersion Program here, or discover our two to nine month long Gap Year Programs here, and please spread the word about these amazing programs!


Nature Based Mentoring NEW!!
A deep nature connection mentoring workshop
Fri March 20 - Sun March 22
Sandpoint, Idaho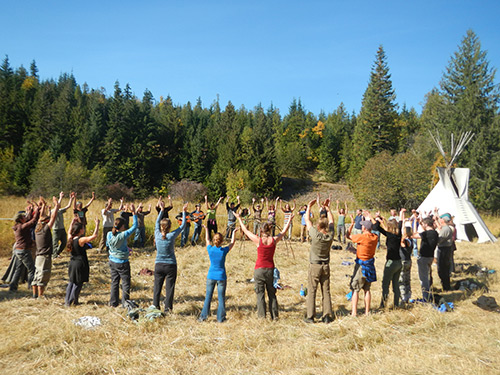 Deep in all of our roots, there are stories of our ancestors living in healthy, regenerative communities — villages where the people were in deep relationship with the land, each other, and themselves. Nature Based Mentoring is a three day, experiential deep nature connection mentoring program designed to help us remember these old ways and learn to apply them to our modern communities.

We bring together a team of experienced leaders and facilitators from Twin Eagles Wilderness School and beyond to staff this program that will co-create a joyful, engaged learning community. You will walk away with tools and embodied practices of regenerative community design, depth mentoring techniques, deep nature connection, and an amplified passion for learning. Our hope is to activate and inspire you to create healthy nature connected communities right in your own back yard!

Gain a sense of fulfillment by training to be more effective nature based mentors
Deepen your experience of community by sharing deep experiences with fellow community members, learning community building tools, and strengthening community mentoring roles and relationships
Gain a deeper connection to nature through experiencing and learning the processes of deep nature connection mentoring
Deepen your sense of meaning and power in your life by connecting more deeply to your authentic self, and deepen your understanding of your personal gifts and contributions
Please Note: Have you been to our Art of Mentoring or Earth Based Mentoring workshops before? The content of this workshop will be unique and complimentary, so please consider joining, as you won't be disappointed!

Click here to learn more about Nature Based Mentoring!


Spring Alive! Spring Break Camps NEW!!
For kids ages 6 - 13 · 9 am - 3 pm daily
Sandpoint, Idaho · Tue March 31 - Thu April 2
Spokane, Washington · Tue April 7 - Thu April 9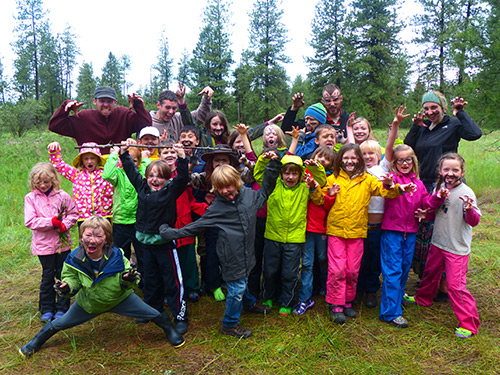 Spring in the Inland Northwest is an amazing time, full of inspiration. The snow has melted, and the landscape is coming back to life with all kinds of flowers blooming, frogs & salamanders crawling about, and young animals & birds being birthed into the world. Indeed, all of life is being renewed! Twin Eagles Spring Alive! spring break camps are the perfect way to help get your kids outside to enjoy this precious time of year. Like all Twin Eagles Youth Programs, our spring break camps bring out the best in kids by connecting them intimately to the natural world, forging resilient community ties, and developing authentic self-awareness. Click here to learn more about our Spring Alive! Spring Break Camps


Weekend Teen Wilderness Programs
Twin Eagles Seasonal Teen Rendezvous
For teens ages 13 - 18 · Locations throughout the Inland Northwest
Weekends run Friday evening through Sunday Afternoon
Autumn, Winter, & Spring Sessions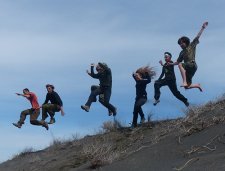 Twin Eagles Seasonal Teen Rendezvous offers awesome experiences to teens throughout the Inland Northwest and beyond to sink deep roots to the earth through wilderness skills while soaring high through full-on group adventures. Teens learn leadership by working together as well as applying their sensitivities through ancient earth based skills and crafts. This is a powerful opportunity for teens to encounter the wild around them. As well, teens have a chance to touch their own inner wildness by giving unique voice to their inner selves amongst a community of peers and mentors.

Spring 2015 Session: Apr 24 - 26 - The Walkabout at Moses Lake Sand Dunes

Click here to learn more about Twin Eagles Seasonal Teen Rendezvous!


Twin Eagles Summer Camps 2015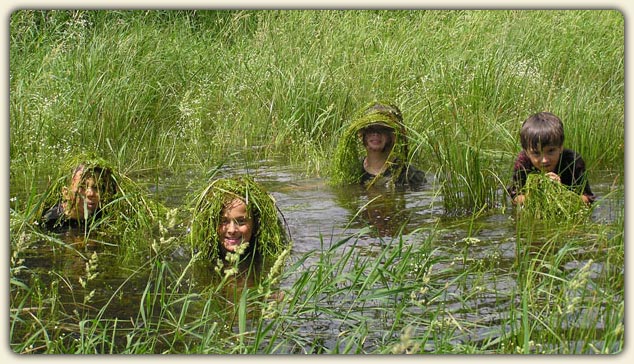 Twin Eagles Summer Camps 2015 include a great camp lineup of 11 weeks of camp, including some great new camps alongside all of our favorite classics.

Registration will begin March 9, 2015. We are implementing a brand new and much improved online registration system, including the ability to pay by credit card, as well as the ability for you to create accounts to streamline the registration process. We want to make sure everything is good to go before opening up our new registration system, so thank you for your patience. That said, all of our camps and dates are solidified, so you can mark your calendars and do your planning now!

*Please note: This summer we are raising prices in order to help offset the increased cost of our new online registration system and meet the growing needs of our organization. This is the first time we've raised our prices in over six years, and we feel good about our prices being able to support the important work of our organization while continuing to make our programs as accessible as possible to our community. As always, we have scholarships available up to 50% of our youth programs.

At Twin Eagles, we believe that connecting deeply with nature is critical to whole child development. The experiences we offer bring kids back to a simpler, more connected way of life where their senses are honed to once again hear the call of the wild, revel in the feeling of mud squishing between their toes, delight in the beauty of wildflowers, and listen to the music in mountain streams. Kids develop authentic resiliency through real world challenges and traditional earth based skills as they experience the deep peace of the natural world.

Our highly trained instructors draw out kids' passions through nature based activities like:

Making fire by friction
Learning edible & medicinal plants
Exploring natural mysteries
Tracking wild animals
Building natural shelters
Discovering the language of the forest
Training as the native scouts of old did
Learning earth based crafts, stories, songs
and much, much more!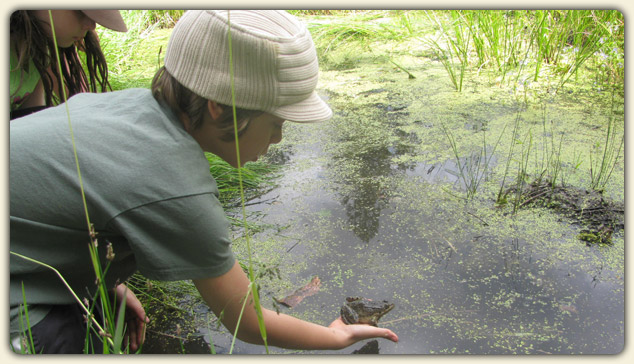 This coming summer we are offering eleven full weeks of summer camp in Sandpoint, Spokane, and Priest River. They include:
This summer we are continuing our inspirational theme based day camps here at Twin Eagles! 2015 Day Camp themes include:

Nature Adventurers Day Camp - New for 2015!! - Mystery and adventure await all those who heed the call of the wild. Have you ever looked out onto a wild landscape, and imagined all the possible natural adventures, just waiting to be experienced?
Wilderness Survival Day Camp - There is an ancient calling deep in the heart to experience the freedom and adventure of living wild and free, close to nature - to provide for one's own needs directly from the Earth...
Nature Ninjas Day Camp - Nature ninjas are the eyes and ears of the tribe, protectors of the village. They are masters of stealth, camouflage, and invisibility, traveling unseen and unheard amongst the shadows...
These theme based camps are only for our day camps for kids ages 6 - 13, and are very popular. That said, we especially encourage you to register for these soon!

For full information on our summer camps, check out our Twin Eagles Summer Camp web page here.

Remember, online registration begins March 9, 2015!


Volunteer or Work with Twin Eagles this summer!
We are currently looking for volunteer assistant instructors who wish to deepen their experience of authentic nature based mentoring in a powerful culture of deep nature connection. Make a difference in the world by helping to restore hope in today's youth by connecting them deeply to nature, community, and self. Have a blast connecting with other nature based mentors and a whole community with shared values. Accommodations & meals provided at overnight camps. Contact us for more info on volunteering at Twin Eagles.

We are also looking to hire staff for the roles of Lead Instructor, Lead Cook, and Assistant Cook. We're offering paid positions based on experience, with accommodations & meals provided for overnight camps. Have a blast working in a powerful deep nature connection mentoring culture, and deepening your mentoring expertise while supporting a common Vision of restoring hope in today's youth. We're known for crafting a culture of deep nature connection, authentic depth mentoring, and inner tracking. Contact us for more info on working with Twin Eagles.

In Wildness,

Tim Corcoran
co-Director & co-Founder
Twin Eagles Wilderness School


---
Help Spread the Word!
Do you know a few people who should be receiving these articles and program updates? Let them know and encourage them to subscribe by sending them this link: www.TwinEagles.org/enewsletter.html

Header photo courtesy Joseph Rocchio Photography

Twin Eagles Wilderness School Privacy Policy:
Twin Eagles Wilderness School respects both the privacy and time of our subscribers. We will not sell, rent or otherwise share your e-mail address or other personal information to any other person or company. This eNewsletter will be sent out approximately once per month, occasionally more. Our eNewsletters always contain an easy way to unsubscribe at the bottom of each email.

Track us down on Social Media!
We invite you to like, follow, comment, and share about us on these social media sites. This is a great way to stay connected and help forward the vision of deep nature connection mentoring. Thanks!







For adult & youth program information, free deep nature connection articles and more,
visit our website at:
www.TwinEagles.org