Twin Eagles Wilderness School
eNewsletter - October 2014
Fair Autumn Greetings from all of us here at Twin Eagles Wilderness School! The fall rains are back, and all of life seems to be busy preparing for winter, as red squirrels are gathering pine cones, birds are migrating south, and the people are busy putting away food and stacking firewood. Winter is on its way. We're grateful to have launched all of our school year programs, as kids and adults alike deepen in their journey of deep nature connection mentoring here in the beautiful Inland Northwest.

We're blessed to offer you a variety of deeply transformational nature connection programs, for both youth and adults. We hope you'll join us! Here's what is in store for you in this months newsletter:

Feature Article: Encounter Edible Wild Mushrooms
Adult Programs 2014-2015
Wilderness Immersion Program
Youth Programs 2014-2015
Tim Corcoran's interview with Ben Greenfield
Feature Article: Encounter Edible Wild Mushrooms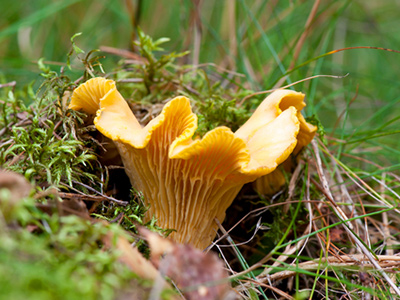 With the autumn rains, wild mushrooms are out in full force. Bolete, lions mare, chanterelle, lobster, and chicken of the woods are just a few of the gourmet wild mushrooms just waiting for you out there! Edible wild mushrooms are really making a comeback, being featured as gourmet dishes at more and more restaurants and grocery stores, and all kinds of folks are out in the forests harvesting them.

In this article, you'll learn all about foraging for edible wild mushrooms. We cover benefits, hazards, identification techniques, harvest approaches and processing tips. Check it out, and discover why mushroom foragers are so guarded about their prized harvesting spots! Take a look here!


Adult Programs Fall & Winter 2014
Earth Based Mentoring
A three day, nature based, annual gathering of renewal
Adult and Youth Programs available NEW!!
Fri Nov 7 (10 am) - Sun Nov 9 (3 pm)
Scotia House Retreat Center, Newport, WA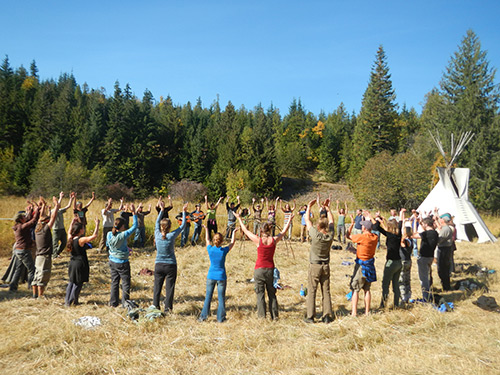 Deep in all of our roots, there are stories of our ancestors living in healthy, regenerative communities — villages where the people were in deep relationship with the land, each other, and themselves. Earth Based Mentoring is a three day, experiential deep nature connection mentoring program designed to help us remember these old ways and learn to apply them to our modern communities.

We bring together a team of experienced leaders and facilitators from Twin Eagles Wilderness School and beyond to staff this program that will co-create a joyful, engaged learning community. You will walk away with tools and embodied practices of regenerative community design, depth mentoring techniques, deep nature connection, and an amplified passion for learning. Our hope is to activate and inspire you to create healthy nature connected communities right in your own back yard!

Gain a sense of fulfillment by training to be more effective nature based mentors
Deepen your experience of community by sharing deep experiences with fellow community members, learning community building tools, and strengthening community mentoring roles and relationships
Gain a deeper connection to nature through experiencing and learning the processes of deep nature connection mentoring
Deepen your sense of meaning and power in your life by connecting more deeply to your authentic self, and deepen your understanding of your personal gifts and contributions
Click here to learn more about Earth Based Mentoring!
Herbal Remedies Workshop NEW!!
with Jeannine Tidwell
Saturday, December 6, 2014 · 10am - 4pm
Spokane, Washington
Adults & older teens welcome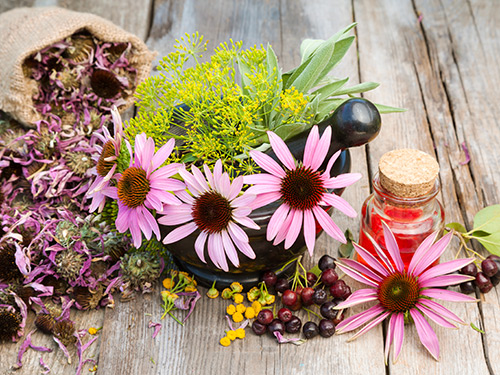 Wild Medicinal Plants are literally bursting with nutritious and healing powers that still beat anything you can find in a store. The research has been done. Hard science and native wisdom agree that some of the very best medicines are literally waiting at our feet for us to connect back with them.

In our herbal remedies workshop you will learn how to use a variety of local wild plants for medicine. The workshop covers plant id, harvesting, creating salves/tinctures/compresses/infusions, using fresh wild plants for first aid situations, creating an herbal first aid kit, and info on the most common medicinal plants in North America. Each participant will create herbal medicines to take home. Click here to learn more about our Herbal Remedies Workshop!


Sacred Space with Barry Moses NEW!!
A weekend, nature based journey of inner tracking for adults
Fri Dec 12 (7 pm) - Sun Dec 14 (3 pm), 2014)
Scotia House Retreat Center, Newport, WA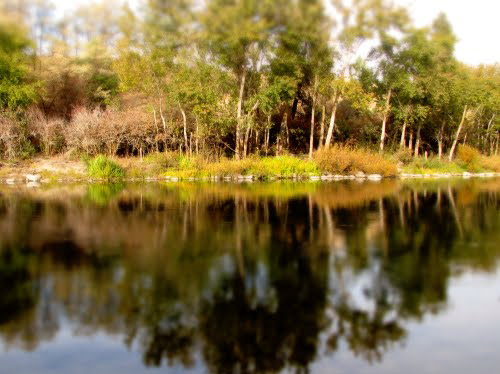 We are deeply honored to be bringing back Barry Moses from the Spokane Tribe of Indians to facilitate this powerful weekend of nature based personal empowerment.

During this workshop, we will open up a very safe and sacred heart space, where participants will have the opportunity to connect deeply, share about themselves vulnerably, and have opportunities to experience powerful healing. We'll look at why we are the way we are, and have real opportunities to make authentic change in our own lives.

It is great for folks who want to explore their inner landscape, take personal responsibility, and step into a greater experience of personal power. Participants should be ready and willing to open their hearts, share vulnerably, and help hold that space for others. We've found that there is something powerful beyond words about connecting with the spiritual healing practices of the place where we live.

Deepen your sense of personal power and freedom by experiencing nature based inner work
Experience deep connection to place through local, indigenous inspired ceremony
Deepen your experience of community as your journey through the weekend experience together
Click here to learn more about Sacred Space.
Twin Eagles Wilderness Immersion Program
Hope.

It can be a tough thing to find sometimes. And when we aren't connected with it, life is a struggle. It is so easy to complain, to play the victim, to judge everything outside of ourselves. But that doesn't effect change. That just keeps us in the muck.

What effects change is when we take personal responsibility for our life, the good, the bad, and the ugly, and decide that we want something better for ourselves. Perhaps it is a moment of inspiration that comes our way. Perhaps we see someone living a way of life that we want for ourselves, and we decide to go for it. We set an intention, and believe that we can achieve it. Sure there will be bumps along the way, and perhaps great challenges. But holding true to our intention, we find our way.

Witnessing others go through this is so deeply inspiring to me. I need people around me who are actively making their life better, pushing through the muck, stepping into their greatness. That is probably what is most inspiring to me about our participants of the Twin Eagles Wilderness Immersion Program. Their sense of determination, and often downright tenacity that has brought them here, to step into their greatness, and to CONNECT.

At this time of year the Twin Eagles Wilderness Immersion Program is getting started. Participants are beginning an incredible journey into self awareness, nature awareness, and community awareness through skills like ancient friction fire making, discovering wild edible plants, inner tracking, learning the language of the birds, natural building, and tasting the vision of a regenerative mentoring culture. Bonds are beginning to form that will last a lifetime. They are living in a positive cycle.

The natural world still follows its original instructions, as it always has, expressing this same positive cycle. It is constantly regenerating itself, constantly expressing the essence of life. Time and time again, I have witnessed people, some coming from very disconnected places, connect deeply with nature, and as a result their sense of hope builds. Hope for themselves, that they are going to make a difference in the world. Hope for their community, that it can thrive. Hope for the world, that it is a beautiful place.

That is a big part of why I keep coming back to this work. Because our world needs people who are deeply inspired, visionaries who will make our world a better place, who take personal responsibly for their life, and the impact they make. This is the impact that the Twin Eagles Wilderness Immersion Program has on people, and I am so grateful to be a part of facilitating that journey of transformation!

Take a look at our slideshow from last year's Twin Eagles Wilderness Immersion Program, and notice how our eyes are sparkling: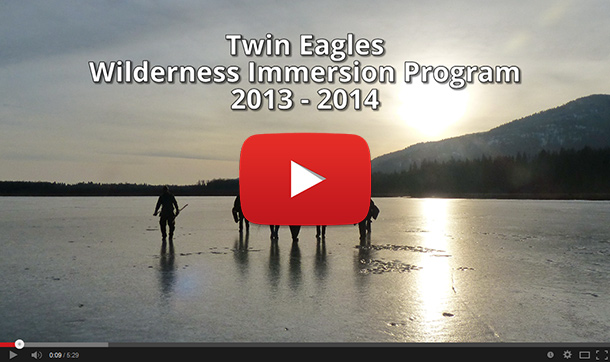 Do you yearn to feel like a part of nature rather than an onlooker? Do you feel a responsibility to our Earth? Are you seeking your contribution to the world? Do you want to fully experience nature rather than just learn about it? Do you want to find a community of like minded people? Are you seeking truth, the truth of who you really are?

If you answered yes to even some of these questions, then consider the Twin Eagles Wilderness Immersion Program. It is all about taking the essence of nature and weaving it into our modern experience. It is about feeling the kinship that comes only from roaming the wilderness together. It is about diving deep into the underground of human consciousness, and discovering the hidden gems that await. It is about deep mentoring that brings out the very best of who you are.

The Twin Eagles Wilderness Immersion Program is a transformational, nine month journey that brings back to life the skills and wisdom of our earth based ancestors:



Wilderness Survival & Primitive Skills
Wildlife Tracking
Wild Edible & Medicinal Plants
Permaculture & Regenerative Design
Nature Based Mentoring & Cultural Restoration
Naturalist Training
Bird Language & Native Scout Teachings
Inner Tracking - Know Thyself



This program is a huge step forward on the path of deeply connecting with nature, community, and consciousness.

Interested, or know someone who might be? Learn more about the Twin Eagles Wilderness Immersion Program here.


Youth Programs 2014-2015
Weekend Teen Wilderness Programs
Twin Eagles Seasonal Teen Rendezvous
For teens ages 13 - 18 · Locations throughout the Inland Northwest
Weekends run Friday evening through Sunday Afternoon
Autumn, Winter, & Spring Sessions
Now more sessions!!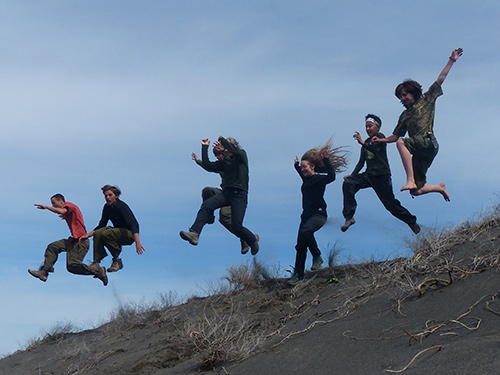 Twin Eagles Seasonal Teen Rendezvous offers awesome experiences to teens throughout the Inland Northwest and beyond to sink deep roots to the earth through wilderness skills while soaring high through full-on group adventures. Teens learn leadership by working together as well as applying their sensitivities through ancient earth based skills and crafts. This is a powerful opportunity for teens to encounter the wild around them. As well, teens have a chance to touch their own inner wildness by giving unique voice to their inner selves amongst a community of peers and mentors.

Autumn Session: Archery
Winter Session: Primitive Skills & Crafts
Spring Session: The Walkabout

Click here to learn more about Twin Eagles Seasonal Teen Rendezvous!


Winter Break Camps - NEW!!
For kids ages 6 - 13 · Spokane, Washington
Mon Dec 29, Tue Dec 30, & Wed Dec 31 · 9 am - 3 pm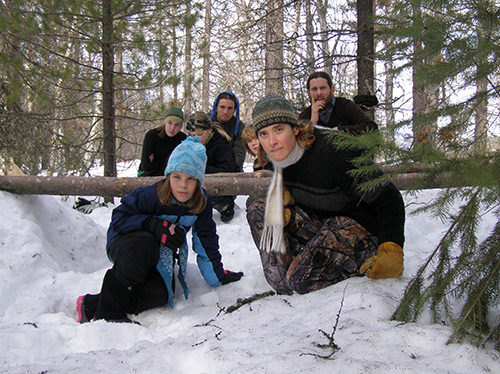 Get your kids outside this winter with Twin Eagles Winter Break Camps! Winter here in the Inland Northwest is a magical time. The landscape is transformed by a blanket of snow, and there is a stillness upon the land. Rather than holing up, get outside this winter! Like all Twin Eagles Youth Programs, our winter break camps bring out the best in kids by connecting them deeply to the natural world, forging strong community, and developing genuine self-awareness. Our highly trained instructors draw out kids' passions through nature based activities like tracking wild animals, building snow shelters, learning primitive skills & crafts, storytelling & Songs around a warm campfire, and much more! Click here to learn more about our Winter Break Camps!


Tim Corcoran's Interview with Ben Greenfield!
I recently had a visit with Ben Greenfield, the paleo lifestyle/fitness expert down in Spokane, Washington. We walked his land, as I gave him a tour of some of the edible wild plants of the place. Afterwards, he interviewed me on a host of topics including:

Edible Wild Plants
Wilderness Survival
Rebuilding the Tribe
The Seven Sacred Attributes
and more!
It was an amazing interview, and Ben really drew out my best. You can listen to the interview here. Jeannine and I even created an eBook on Edible Wild Plants that you can download for free on the interview page. Ben also posted a number of quick YouTube videos of the various edible wild plants that I showed him. Enjoy!

Thanks for reading, and may you enjoy these cool autumn days!

Tim Corcoran
co-Director & co-Founder
Twin Eagles Wilderness School


---
Help Spread the Word!
Do you know a few people who should be receiving these articles and program updates? Let them know and encourage them to subscribe by sending them this link: www.TwinEagles.org/enewsletter.html

Header photo courtesy Joseph Rocchio Photography

Twin Eagles Wilderness School Privacy Policy:
Twin Eagles Wilderness School respects both the privacy and time of our subscribers. We will not sell, rent or otherwise share your e-mail address or other personal information to any other person or company. This eNewsletter will be sent out approximately once per month, occasionally more. Our eNewsletters always contain an easy way to unsubscribe at the bottom of each email.

Track us down on Social Media!
We invite you to like, follow, comment, and share about us on these social media sites. This is a great way to stay connected and help forward the vision of deep nature connection mentoring. Thanks!







For adult & youth program information, free deep nature connection articles and more,
visit our website at:
www.TwinEagles.org