Twin Eagles Wilderness School
eNewsletter - February 2014
Late Winter Greetings from all of us here at Twin Eagles Wilderness School!

Here is a quick list of what's in store for you in this month's eNewsletter:

Feature Article: Fun Outdoor Games for Kids
Wilderness Immersion Program Update
Summer Camps 2014 Update
Volunteer or Work with Twin Eagles this summer!
Hopi Prophecy Workshop
Feature Article: Fun Outdoor Games for Kids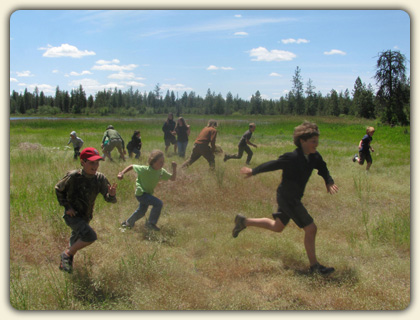 You know, I often get asked how things are going in our "slow" season during these winter months. I love the response I get from people when I tell them how we're still running five plus programs outside all day long, exploring the natural world and having the time of our lives through routines of deep connection to the natural world, primitive skills, wildlife tracking, nature awareness, and playing games. Their facial expressions are priceless.

This month's article dives into the realm of nature based games, and the deep learning and connection that happens as a result of them. One of the ancient truths that we're working to restore here at Twin Eagles is that learning is meant to be fun and deeply engaging. Here are some great ways for you to get started...


Twin Eagles Wilderness Immersion Program Update
Yellowstone Wildlife Tracking Expedition
Our Wilderness Immersion Program continues, having just returned from our annual Wildlife Tracking Expedition, this year to Yellowstone National Park. All I can say is wow. The ecosystem in Yellowstone is perhaps one of the most ecologically balanced in the United States. Having the opportunity to track the "mega fauna" like wolves, elk, bison, and bighorn sheep, right alongside a huge diversity of smaller creatures like mink, black tailed jackrabbits, deer mice, water shrews, and spruce grouse, all in a healthy ecologically diverse place changed us all forever.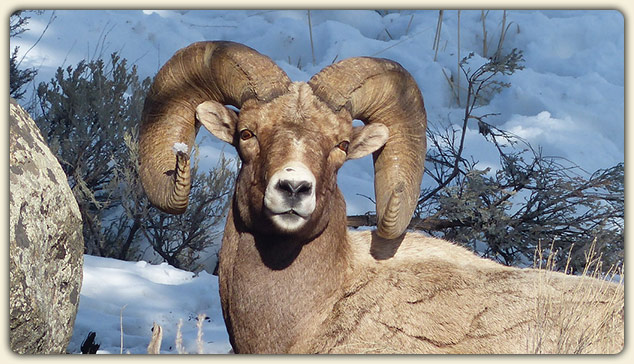 Connecting with the deep wilds of Yellowstone's wolves touched our souls. We got to experience a living vision of an ideal ecological bio region that stays with us, living within as an example of what is possible. After all, Yellowstone's wolves and the cascading effects they have had on the landscape are one of the world's greatest examples of natural restoration.

We were honored to be guided by the one and only Dr. James Halfpenny, who has been tracking Yellowstone for decades, having started tracking in 1958. He is a true elder of tracking. He brought us right into the heart of Yellowstone, sharing the depth of his knowledge of place. He himself is a tremendous role model of what is possible when an individual commits themselves to a path of nature and service.

Traveling far to experience this ideal ecological vision brought us close to our inner wildness as well. Tears were shed at the sight of wolves bathing in the orange glow of dawn, feeling almost surreal that all of this fullness of life even exists. For this we're grateful.

Do you yearn to feel like a part of nature rather than an onlooker? Do you feel a responsibility to our Earth? Are you seeking your contribution to the world? Do you want to fully experience nature rather than just learn about it? Do you want to find a community of like minded people? Are you seeking truth, the truth of who you really are?

If you answered yes to even some of these questions, then consider the Twin Eagles Wilderness Immersion Program. It is all about taking the essence of nature and weaving it into our modern experience. It is about feeling the kinship that comes only from roaming the wilderness together. It is about diving deep into the underground of human consciousness, and discovering the hidden gems that await. It is about deep mentoring that brings out the very best of who you are.

The Twin Eagles Wilderness Immersion Program is a transformational, nine month journey that brings back to life the skills and wisdom of our earth based ancestors:



Wilderness Survival & Primitive Skills
Wildlife Tracking
Wild Edible & Medicinal Plants
Permaculture & Regenerative Design
Nature Based Mentoring & Cultural Restoration
Naturalist Training
Bird Language & Native Scout Teachings
Inner Tracking - Know Thyself



This program is a huge step forward on the path of deeply connecting with nature, community, and consciousness.

Interested, or know someone who might be? Learn more about the Twin Eagles Wilderness Immersion Program here.


Twin Eagles Summer Camps Update!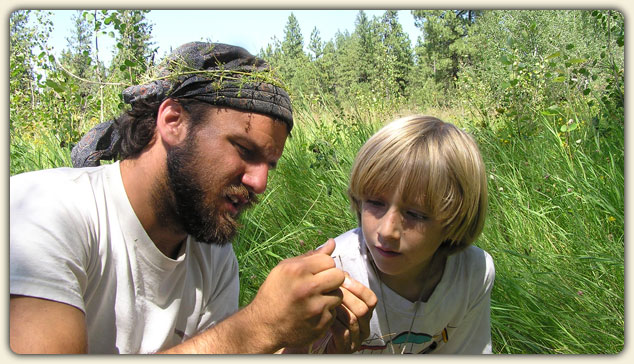 Having just announced our summer camps a few weeks ago, I am amazed that some camps are already halfway full! Wow! If you are considering having your kids join us this summer, we encourage you to enroll soon in order to reserve a spot!

Update: In order to better serve the community, we have made a change to our Sandpoint Day Camps, switching the Nature Ninjas week with the Woodland Archers week. Learn more here.
Why Choose Twin Eagles Summer Camps?
1. Kids get to be kids again, roaming wild and free in nature.

2. Real skills, real challenges, real adventures. Trailing coyotes, making healing salves from St. Johnswort and Yarrow plants, crafting wooden bow and arrows. Does it get any better?

3. Our highly trained instructors are the finest in the field. First Aid/CPR certification, background checks, and a high level of training in both nature based mentoring and traditional earth skills are all requirements. Our staff are adept at really listening to kids, drawing out their passions, and engaging them fully.

4. Our small group sizes (1-5 staff to camper ratio) allow for intimate learning groups to form that feel more like family by camp's end. The deep bonds that form between campers and instructors alike last a lifetime.

Click here for the top ten reasons to choose Twin Eagles Summer Camps

"I am so grateful and so touched by how all the amazing people at Twin Eagles lovingly walked our son through what has turned out to be, perhaps, the most significant and positive learning experience he has ever gone through away from home. I can't say enough about how lucky we were to find them and have him take part in the last week of their summer program, except to say to them and the universe: Thank you, thank you, thank you."

- Alison Barrows-Young

For 2014, we are offering eleven full weeks of summer camp in Sandpoint, Spokane, and Priest River. They include:
For full information on our summer camps, including our online registration, check out our Twin Eagles Summer Camp web page here.


Volunteer or Work with Twin Eagles this summer!
We are currently looking for volunteer assistant instructors who wish to deepen their experience of authentic nature based mentoring in a powerful culture of deep nature connection. Make a difference in the world by helping to restore hope in today's youth by connecting them deeply to nature, community, and self. Have a blast connecting with other nature based mentors and a whole community with shared values. Accommodations & meals provided at overnight camps. Click here for more info on volunteering at Twin Eagles.

We are also looking to hire staff for the roles of Lead Instructor, Lead Cook, and Assistant Cook. We're offering paid positions based on experience, with accommodations & meals provided for overnight camps. Have a blast working in a powerful deep nature connection mentoring culture, and deepening your mentoring expertise while supporting a common Vision of restoring hope in today's youth. We're known for crafting a culture of authentic depth mentoring. Click here for more info on working with Twin Eagles.


Hopi Prophecy Workshop
For adults · Scotia House Retreat Center, Newport, WA
Saturday March 29 · 9 am - 3 pm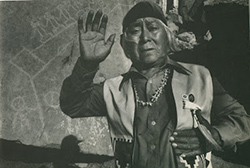 We are pleased to share with you this announcement for an in-depth exploration of the ancient Hopi prophecies. While Twin Eagles is not actually hosting this event, we very much support this essential work. Our friend Glenn Josund, who has apprenticed to the Hopi teachings for over 20 years, will share a presentation which provides an overview of traditional Hopi Life Plan teachings. Through conscious conversation, brief periods of meditation, and journal work we will evolve ourselves forward for the common good of all life. Learn more here.

Thanks for reading, and blessings to you and your family this winter season!

Tim Corcoran
co-Director & co-Founder
Twin Eagles Wilderness School


---
Help Spread the Word!
Do you know a few people who should be receiving these articles and program updates? Let them know and encourage them to subscribe by sending them this link: www.TwinEagles.org/enewsletter.html

Did you receive this email from a friend? Sign up for the Twin Eagles eNewsletter here.

Header photo courtesy Joseph Rocchio Photography

Twin Eagles Wilderness School Privacy Policy:
Twin Eagles Wilderness School respects both the privacy and time of our subscribers. We will not sell, rent or otherwise share your e-mail address or other personal information to any other person or company. This eNewsletter will be sent out approximately once per month, occasionally more. Our eNewsletters always contain an easy way to unsubscribe at the bottom of each email.

Track us down on Social Media!
We invite you to like, follow, comment, and share about us on these social media sites. This is a great way to stay connected and help forward the vision of deep nature connection mentoring. Thanks!







For adult & youth program information, free deep nature connection articles and more,
visit our website at:
www.TwinEagles.org