Twin Eagles Wilderness School
eNewsletter - December 2013
Happy Holidays from Twin Eagles Wilderness School, and welcome to our December eNewsletter!

Each year at this time we have the opportunity to pause and reflect back at the last year. It is amazing to look back at all our blessings during 2013. We're really grateful to you all for supporting us this year. We couldn't do it without you! Here are some highlights from our year:

Completing the first year of our newly redesigned Wilderness Immersion Program, with 100% student graduation
Launching a Boy's Rite of Passage program
Completing the eighth year of our weekly program for homeschooled youth
Completing the seventh year of our monthly program for Spokane youth
Completing the fourth year of our Forest Kindergarten program in Spokane
Completing our fourth year of Weekend Teen Wilderness Programs
Completing our eighth year of summer camps, connecting over 170 kids to nature
Launching our ninth year of ongoing deep nature connection programs, including all of the above, plus
Launching our newly redesigned Depth Mentoring Apprenticeship, for graduates of our Wilderness Immersion Program
As we look ahead, we are very excited and hopeful at some very important possibilities. It is inspiring to know that we're shaping our collective destiny together, and we're glad to be doing so with you. Thank you all once again for supporting us, and sharing in this journey together.

Here is a quick list of what's in store for you in this month's eNewsletter:

Feature Article: Native American Legends
Wilderness Immersion Program 2013-2014
Weekend Teen Wilderness Programs - 2014 Dates Announced! See Below
Weekly Homeschooled Youth Programs
Feature Article: Native American Legends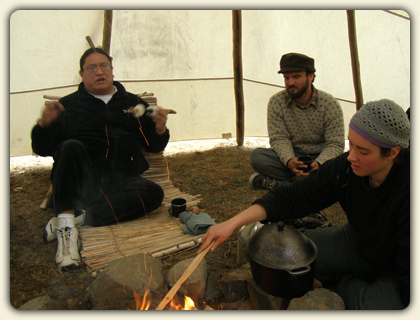 Native American legends form the cornerstone of traditional, indigenous culture. They express people's collective cultural beliefs and literally create culture. They not only affect everyday life but also can steer a whole culture by the morals and ethics contained in them. They have the power to emphasize the timeless bond that humans have with nature. The impacts these stories have on culture are truly endless.

"Remember this one thing, said Badger. The stories people tell have a way of taking care of them. If stories come to you, care for them. And learn to give them away where they are needed. Sometimes a person needs a story more than food to stay alive. That is why we put these stories in each other's memories. This is how people care for themselves." -Barry Lopez, Crow and Weasel

What it boils down to is this:... continue reading here


Twin Eagles Wilderness Immersion Program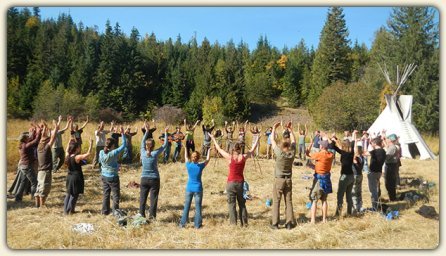 Our autumn block of the Wilderness Immersion Program has come to a close. During the last month, we've been soaking in skills like hand drill fire making, primitive traps, wildlife tracking at Sand Creek, a favorite local tracking hot spot, and making our own knives and sheaths. There are some other skills and experiences that we worked on that I can't share with you, for to share them would ruin the surprise. I can tell you that we ended our Autumn block with my good friend Barry Moses coming in to facilitate our Inner Tracking Intensive.

I continue to be deeply inspired by this year's crew. At first they were on the slow and steady track, but as the Autumn block continued they kicked it into high gear. The level of passion, detail, and commitment really shined through with the knives and sheathes that they each crafted. They are beautiful. What an accomplishment, especially considering that some had never even picked up a knife before coming here. Amazing.

But I was most inspired by the level of courage expressed during our inner tracking intensive. We combine ancient indigenous models of consciousness with modern human potential work, all within a long term mentoring context. What this amounts to is an opportunity for participants to truly see themselves. Now that is not an easy thing, not when it is happening on the deepest level. To see oneself, fully accept oneself, and fully love oneself. And yet each of this year's participants did just that. Coming out the other side, they were each also able to gain clarity and insight on their own unique purpose.

What a deeply hopeful process, to witness these individuals in their journey. I am so proud of each of them, and I know that the world is a better place because of the work they have done. For that I am grateful.

Do you yearn to feel like a part of nature rather than an onlooker? Do you feel a responsibility to our Earth? Are you seeking your contribution to the world? Do you want to fully experience nature rather than just learn about it? Do you want to find a community of like minded people? Are you seeking truth, the truth of who you really are?

If you answered yes to even some of these questions, then consider the Twin Eagles Wilderness Immersion Program. It is all about taking the essence of nature and weaving it into our modern experience. It is about feeling the kinship that comes only from roaming the wilderness together. It is about diving deep into the underground of human consciousness, and discovering the hidden gems that await. It is about deep mentoring that brings out the very best of who you are.

The Twin Eagles Wilderness Immersion Program is a transformational, nine month journey that brings back to life the skills and wisdom of our earth based ancestors:



Wilderness Survival & Primitive Skills
Wildlife Tracking
Wild Edible & Medicinal Plants
Permaculture & Regenerative Design
Nature Based Mentoring & Cultural Restoration
Naturalist Training
Bird Language & Native Scout Teachings
Inner Tracking - Know Thyself



This program is a huge step forward on the path of deeply connecting with nature, community, and consciousness.

Interested, or know someone who might be? Learn more about the Twin Eagles Wilderness Immersion Program here.

Check out our Facebook page for updated pictures of this year's Wilderness Immersion Program!


Weekend Teen Wilderness Programs
Twin Eagles Seasonal Teen Rendezvous
For teens ages 13 - 18 · Locations throughout the Inland Northwest
Weekends run Friday evening through Sunday Afternoon
Autumn, Winter, & Spring Sessions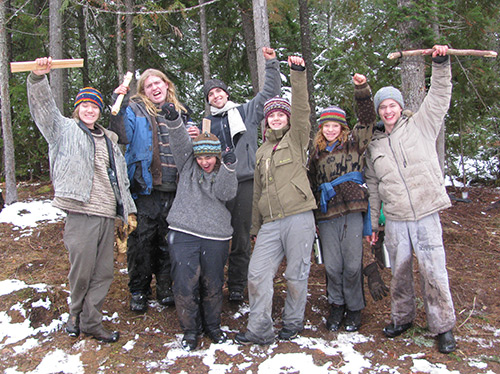 2014 Dates: Friday January 31 - Sunday February 2 and Friday April 25 - Sunday April 27

Twin Eagles Seasonal Teen Rendezvous offers awesome experiences to teens throughout the Inland Northwest and beyond to sink deep roots to the earth through wilderness skills while soaring high through full-on group adventures. Teens learn leadership by working together as well as applying their sensitivities through ancient earth based skills and crafts. This is a powerful opportunity for teens to encounter the wild around them. As well, teens have a chance to touch their own inner wildness by giving unique voice to their inner selves amongst a community of peers and mentors. Click here to learn more about Twin Eagles Seasonal Teen Rendezvous!


Weekly Homeschool Youth Nature Program
Twin Eagles Community School
For kids ages 6 - 13 · Sandpoint, Idaho
One day per week, Fridays 9 am - 3 pm
Autumn, Winter, & Spring Seasonal Blocks (~8 sessions each)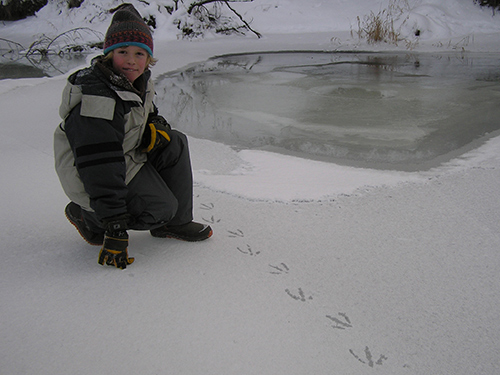 Come join our original weekly program for homeschool youth that explores deep nature connection and the wilderness arts through nature based mentoring. Students truly steep in a timeless experience of the natural world with teachings of the naturalist, the tracker, the wanderer, the herbalist, the ecologist, the survivalist and the scout. Now in its ninth year, Twin Eagles Community School is a tremendous opportunity for youth to experience knowledge of place and nature awareness all in a powerful atmosphere of cultural mentoring. Click here to learn more about Twin Eagles Community School!

Thanks for reading, and blessings to you and your family this holiday season!

Tim Corcoran
co-Director & co-Founder
Twin Eagles Wilderness School


---
Help Spread the Word!
Do you know a few people who should be receiving these articles and program updates? Let them know and encourage them to subscribe by sending them this link: www.TwinEagles.org/enewsletter.html

Did you receive this email from a friend? Sign up for the Twin Eagles eNewsletter here.

Header photo courtesy Joseph Rocchio Photography

Twin Eagles Wilderness School Privacy Policy:
Twin Eagles Wilderness School respects both the privacy and time of our subscribers. We will not sell, rent or otherwise share your e-mail address or other personal information to any other person or company. This eNewsletter will be sent out approximately once per month, occasionally more. Our eNewsletters always contain an easy way to unsubscribe at the bottom of each email.

Track us down on Social Media!
We invite you to like, follow, comment, and share about us on these social media sites. This is a great way to stay connected and help forward the vision of deep nature connection mentoring. Thanks!







For adult & youth program information, free deep nature connection articles and more,
visit our website at:
www.TwinEagles.org