Twin Eagles Wilderness School
eNewsletter - November 2013
Greetings from Twin Eagles Wilderness School, and welcome to our November eNewsletter! Old Man Winter has been teasing us with little visits, as we look forward to the snowy season ahead.

We've settled into the quieter time of year, as we maintain our ongoing school year programs and begin to dream about future developments.

We're grateful for the many blessings that continue to support our vision of a deeply connected world.

Here is a quick list of what's in store for you in this month's eNewsletter:

Feature Article: Native American Mythology
Fall Harvest 2013 Report
Wilderness Immersion Program 2013-2014
Weekend Teen Wilderness Programs
Feature Article: Native American Mythology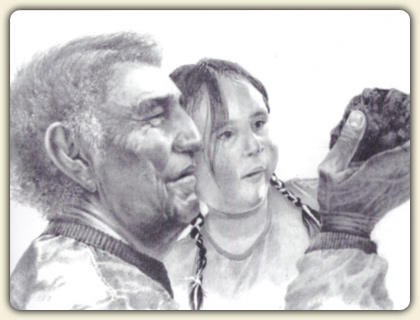 Native American mythology contains ancient stories of lore in which survival knowledge, traditions, cultural origins, and more gets passed on from one generation to the next. As an oral tradition, Native American myths are best shared live where the storyteller doesn't just share the story, they bring it to life. The legends are rich with many layers of meaning, which offers the listener... continue reading here


Fall Harvest 2013 a huge success!
This past month we hosted our ninth annual Fall Harvest community celebration. We had a great turn out from community members in both Sandpoint, Spokane, and beyond, and we celebrated the harvest time together with primitive cooking and local wild foods. Just imagine pumpkin custard cooked right in the pumpkins themselves, fresh caught rainbow trout smoked under a pine bough tipi, venison steaks grilled on hot rocks, and grouse cooked in a ring of fire! It was delicious, but even more satisfying was the community connection. We gathered together at the end of the day for a simple earth based ceremony where each member wove together various elements from the natural world that combined to create a tangible representation of our community and collective gratitude. The day came to a close with a song that touched the hearts of all "Why are we here on earth? To love, serve, and remember."


Twin Eagles Wilderness Immersion Program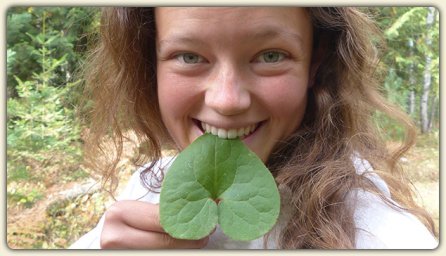 We have just a few weeks left before the end of our autumn block of this year's Twin Eagles Wilderness Immersion Program, and what a journey it has been. During this last month, participants have furthered their deep nature connection journey with skills like building and sleeping in wilderness survival shelters, weaving grass mats, stone tools & flintknapping, natural cordage, water harvesting, coal burning, and primitive cooking. Plus a wildlife tracking expedition following the trails of coyote, mule deer, porcupine, mink, river otter, raccoon, beaver, muskrat, and great blue heron, to name a few.

Beyond all the physical wilderness skills, which already run deep as it is, we dig further. Our culture here at Twin Eagles is one of depth mentoring and inner tracking. Each time we meet, our staff and I have the opportunity to see a little deeper into each participant, who now feel more like family. The gold is in those moments where they come up against their edges. Sometimes it is finding the inner resolve when sleeping out in 20 degree weather. Sometimes it is the patience to learn a new technicality of an ancestral skill like flintknapping. Sometimes it is being called to integrity when they are running late. It is these deeper teachings that we hone in on, and give them a chance to look into. Through mentoring, they have a chance to really see themselves, and the deeper patterns that make up their lives. From this place of authentic self awareness they have a chance to then make a new choice, one of consciousness and vision. Those are the moments that bring me hope, inspiration, and thankfulness.

Do you yearn to feel like a part of nature rather than an onlooker? Do you feel a responsibility to our Earth? Are you seeking your contribution to the world? Do you want to fully experience nature rather than just learn about it? Do you want to find a community of like minded people? Are you seeking truth, the truth of who you really are?

If you answered yes to even some of these questions, then consider the Twin Eagles Wilderness Immersion Program. It is all about taking the essence of nature and weaving it into our modern experience. It is about feeling the kinship that comes only from roaming the wilderness together. It is about diving deep into the underground of human consciousness, and discovering the hidden gems that await. It is about deep mentoring that brings out the very best of who you are.

The Twin Eagles Wilderness Immersion Program is a transformational, nine month journey that brings back to life the skills and wisdom of our earth based ancestors:



Wilderness Survival & Primitive Skills
Wildlife Tracking
Wild Edible & Medicinal Plants
Permaculture & Regenerative Design
Nature Based Mentoring & Cultural Restoration
Naturalist Training
Bird Language & Native Scout Teachings
Inner Tracking - Know Thyself



This program is a huge step forward on the path of deeply connecting with nature, community, and consciousness.

Interested, or know someone who might be? Learn more about the Twin Eagles Wilderness Immersion Program here.

Check out our Facebook page for updated pictures of last year's Wilderness Immersion Program!


Weekend Teen Wilderness Programs
Twin Eagles Seasonal Teen Rendezvous
For teens ages 13 - 18 · Locations throughout the Inland Northwest
Weekends run Friday evening through Sunday Afternoon
Autumn, Winter, & Spring Sessions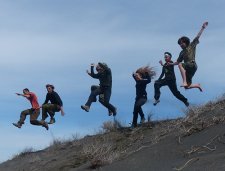 Twin Eagles Seasonal Teen Rendezvous offers awesome experiences to teens throughout the Inland Northwest and beyond to sink deep roots to the earth through wilderness skills while soaring high through full-on group adventures. Teens learn leadership by working together as well as applying their sensitivities through ancient earth based skills and crafts. This is a powerful opportunity for teens to encounter the wild around them. As well, teens have a chance to touch their own inner wildness by giving unique voice to their inner selves amongst a community of peers and mentors. Click here to learn more about Twin Eagles Seasonal Teen Rendezvous!

Thanks for reading, and blessings to you and your family!

Tim Corcoran
co-Director & co-Founder
Twin Eagles Wilderness School


---
Help Spread the Word!
Do you know a few people who should be receiving these articles and program updates? Let them know and encourage them to subscribe by sending them this link: www.TwinEagles.org/enewsletter.html

Did you receive this email from a friend? Sign up for the Twin Eagles eNewsletter here.

Header photo courtesy Joseph Rocchio Photography

Twin Eagles Wilderness School Privacy Policy:
Twin Eagles Wilderness School respects both the privacy and time of our subscribers. We will not sell, rent or otherwise share your e-mail address or other personal information to any other person or company. This eNewsletter will be sent out approximately once per month, occasionally more. Our eNewsletters always contain an easy way to unsubscribe at the bottom of each email.

Track us down on Social Media!
We invite you to like, follow, comment, and share about us on these social media sites. This is a great way to stay connected and help forward the vision of deep nature connection mentoring. Thanks!







For adult & youth program information, free deep nature connection articles and more,
visit our website at:
www.TwinEagles.org