Twin Eagles Wilderness School
eNewsletter - April 2013
Welcome to our April eNewsletter! Spring is in full bloom here at Twin Eagles, and there just aren't enough hours in the day to experience all the new growth on the landscape. Tree frogs are singing, robins are laying eggs, trilliums are blooming, salamanders are slinking, and morel mushrooms are bursting from the Earth. What a joy it is to feel the renewal of life!

Here is a quick list of what's in store for you in this month's eNewsletter:

Feature Article: Herbal Remedies
Twin Eagles is Hiring!
Summer Camps Update
Volunteer at Twin Eagles this summer
Wilderness Immersion Program Update
Enjoy!


Feature Article: Herbal Remedies

Let's start with a story. This is one of my favorite stories that illustrates the power and effectiveness of herbal remedies and medicinal plants. I once made an herbal salve for my dad for Father's Day. My dad normally uses conventional medicines for every ailment so when he received this herbal salve as a gift it went right into the "junk" drawer. Being that he is a school teacher he's always busy preparing assignments and paperwork for his students.

One day he accidentally stapled his index finger while correcting his students' paperwork. Ouch! After trying several other ointments on the market like Neosporin, his finger continued to fester, swell, and I hate to be graphic here, ooze with pus. Pus is a sign that the body is rejecting bacteria so it's clear it was infected. My dad's finger hurt so much that he had to use a different finger to perform certain functions like starting the car with his car key.

After several days of experiencing my dad's anguish my mom began to desperately search for another alternative. That's when she pulled the herbal salve out of the junk drawer. "Honey, try this," she said, speaking with the pure gentleness of the plants themselves. Reluctantly, my dad lathered it all over his tender finger and covered it with a gauze bandage before heading to bed. It throbbed all night long. In the morning, when he took the bandage off... continue reading here


Twin Eagles is Hiring!
We are currently looking to hire staff for the roles of Lead Instructor, Lead Cook, and Assistant Cook at our upcoming summer camps We're offering paid positions based on experience, with accommodations & meals provided for overnight camps. Have a blast working in a powerful deep nature connection mentoring culture, and deepening your mentoring expertise while supporting a common Vision of restoring hope in today's youth. Be a part of crafting a culture of authentic depth mentoring that brings out the best in people & place. Click here for more info on working with Twin Eagles this summer.


Twin Eagles Summer Camps Update!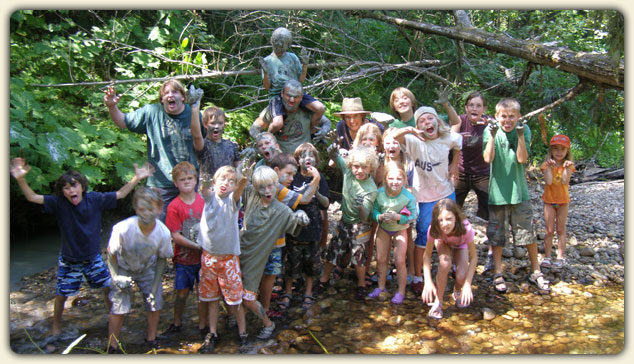 Registration is now coming in very steadily for Twin Eagles Summer Camps 2013, with some camps getting nearly full. If you are considering having your kids join us this summer, we encourage you to enroll soon in order to secure a spot!

Twin Eagles summer camps bring out the best in kids by connecting them deeply to the natural world, forging strong community, and developing genuine self-awareness. Since 2005 we've been offering day and overnight camps for ages 3 - 18 in Sandpoint, Spokane, and Priest River. Our highly trained instructors draw out kids' passions through nature based activities like:

Making fire by friction &ampl Building natural shelters
Learning wild edible & medicinal plants
Stealth, camouflage, & invisibility
Tracking wild animals & Exploring natural mysteries
Huck Finn style fishing
Building natural shelters
Discovering the language of the forest
Learning earth based crafts, stories, songs
Immersion in nature & Sensory Awareness
and much, much more!
"Hands down, the summer outdoor adventure camp offered by Twin Eagles was my son's favorite experience, over and above any art camp, sports camp or other organized activity he has attended. I believe the overwhelming positive response can be attributed to the unique nature based mentoring process Twin Eagles offers children, answering some core childhood needs that too often go unmet for many of today's busy children. This experience is precious"

- Carrie Lipe

For 2013, we are offering ten full weeks of summer camp in Sandpoint, Spokane, and Priest River. They include:

Wilderness Survival Camp, Nature Ninjas Camp, & Gone Fishin' Camp
For full information on our summer camps, including our online registration, check out our Twin Eagles Summer Camp web page here.


Volunteer at Twin Eagles this summer!
Do you love the Earth, and what it brings out in people?

Do you love being with kids, and seek holistic ways to engage them fully?

Are you ready to bring your gifts forward to help make our world a better place?

Then volunteering at Twin Eagles Summer Camps may be the perfect match for you. We are currently looking for volunteer assistant instructors who wish to deepen their experience of authentic nature based mentoring in a powerful culture of deep nature connection. Make a difference in the world by helping to restore hope in today's youth by connecting them deeply to nature, community, and self. Have a blast connecting with other nature based mentors and a whole community with shared values. Accommodations & meals provided at overnight camps. Click here for more info on volunteering at Twin Eagles.


Twin Eagles Wilderness Immersion Program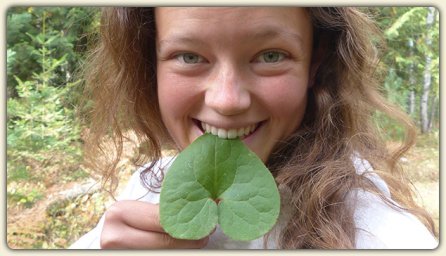 What is the Twin Eagles Wilderness Immersion Program?

It is all about taking the essence of nature and weaving it into our modern experience. It is about feeling the kinship that comes only from roaming the wilderness together. It is about diving deep into the underground of human consciousness, and discovering the hidden gems that await. It is about deep mentoring that brings out the very best of who you are.

The Twin Eagles Wilderness Immersion Program is a transformational, nine month journey that brings back to life the skills and wisdom of our earth based ancestors:



Wilderness Survival & Primitive Skills
Wildlife Tracking
Wild Edible & Medicinal Plants
Permaculture & Regenerative Design
Nature Based Mentoring & Cultural Restoration
Naturalist Training
Bird Language & Native Scout Teachings
Inner Tracking - Know Thyself



If you are serious about immersing into the teachings of the Earth, and really changing your life, consider this program. It is a huge step forward on the path of deeply connecting with nature, community, and consciousness.

Interested, or know someone who might be? Learn more about it here.

Check out our Facebook page for pictures of this year's Wilderness Immersion Program.

Thanks for reading, and may you enjoy the blessing of new life that Spring brings,

Tim Corcoran
co-Director & co-Founder
Twin Eagles Wilderness School


---
Help Spread the Word!
Do you know a few people who should be receiving these articles and program updates? Let them know and encourage them to subscribe by sending them this link: www.TwinEagles.org/enewsletter.html

Did you receive this email from a friend? Sign up for the Twin Eagles eNewsletter here.

Header photo courtesy Joseph Rocchio Photography

Twin Eagles Wilderness School Privacy Policy:
Twin Eagles Wilderness School respects both the privacy and time of our subscribers. We will not sell, rent or otherwise share your e-mail address or other personal information to any other person or company. This eNewsletter will be sent out approximately once per month, occasionally more. Our eNewsletters always contain an easy way to unsubscribe at the bottom of each email.

Track us down on Social Media!
We invite you to like, follow, comment, and share about us on these social media sites. This is a great way to stay connected and help forward the vision of deep nature connection mentoring. Thanks!







For adult & youth program information, free deep nature connection articles and more,
visit our website at:
www.TwinEagles.org