How much do you give to yourself? Really?
Imagine the rich fulfillment that comes with a more deeply intimate relationship with the natural world.
Imagine the strong support of companions, mentors, and elders on a shared journey of discovery.
Imagine a renewed sense of vitality through clarity of passion and purpose.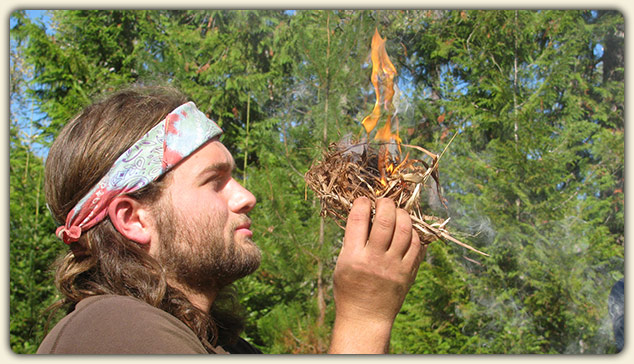 So often times these precious feelings of meaning and connection feel so far away in the midst of our busy lives. But it doesn't have to be that way! These gifts and more are waiting for us, if we are willing to take the courageous step of building connection.

Through our fifteen plus years of experience in deep nature connection mentoring, including ten years of running Twin Eagles Wilderness School, we've seen time and again these benefits and more to the people who come through our programs and community. And you know what? The people who benefit the most are always those who are involved in a long term mentoring relationships. Not just a day or a weekend here or there, but those who make a commitment over time. Over and over, they are the ones who develop the strongest relationships with nature, others, and themselves and in turn have so much to offer back to community and the Earth.

That is why we have put a ton of effort into our big year long programs like the Twin Eagles Wilderness Immersion Program and the Twin Eagles Depth Mentoring Apprenticeship. But through the years, we've heard feedback that the big commitment of three days a week over nine months is too much for some of you.

We've often thought, what if we could offer a similar level of depth of connection over a similar amount of time, but in a smaller commitment? What would be possible for our community and the world if more people could benefit from this level of mentoring?

Well, we're doing exactly that! We are so pleased to announce (drum roll please...)


The Twin Eagles Deep Nature Connection Weekend Series!!
Twin Eagles Deep Nature Connection Weekend Series for adults is a one weekend per month program running from October through June that provides adults a rich opportunity to immerse themselves in the teachings of the Earth. Wilderness survival, wildlife tracking, wild edible & medicinal plants, naturalist training, bird language, nature based mentoring, and inner tracking become pathways to a transformational journey of deep connection with nature, community, & self.

Learn more about the program on our website here.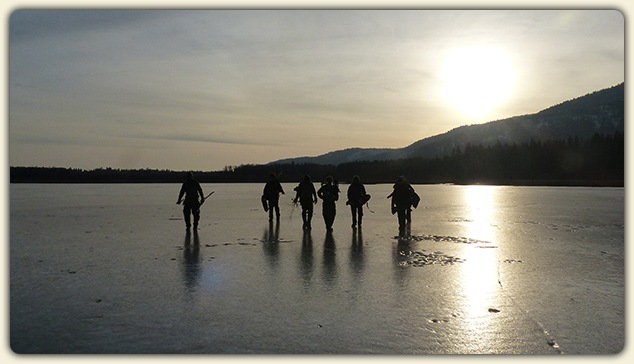 This experience will give you the chance to slow down and embrace time-tested, ancient practices of connecting deeply with nature that we've been successfully facilitating for over fifteen years. You'll steep in a culture of nature based mentoring with peers that will feel more like family by the end of the experience. You'll be guided by experienced, gifted, open-hearted mentors to discover your authentic self.

In a fast paced world that is increasingly fostering disconnection, this opportunity is designed from the ground up to holistically develop resiliency, a sense of place, confidence, vision, peace, meaning, and connection. It is an opportunity to build relationships with what is truly important in life.

We created the Twin Eagles Deep Nature Connection Weekend Series for adults with a passion for nature, community, and self-discovery. This program is designed to help you transform from yearning for deep connection, to living a life of deep connection with the Earth, people, and yourself.

The Twin Eagles Deep Nature Connection Weekend Series include nine weekends from October through June. Topics covered include the full range of what we offer at Twin Eagles:

Primitive Wilderness Survival Skills
Wildlife Tracking
Wild Edible & Medicinal Plants
Nature Based Mentoring & Cultural Restoration
Naturalist Training & the Core Routines of Awareness
Bird Language & Advanced Awareness Training
Inner Tracking - Earth Based Self Discovery
Each weekend builds on the previous weekends, developing a powerful, holistic synergy that results in a potent, life changing experience.


Free Conference Call!
We're hosting a free conference call about this program where we'll be sharing teachings gleaned over fifteen years of mentoring, inspirational stories, an introduction to this program, and time for questions and answers. We'll also be offering a special limited time discount for the Twin Eagles Deep Nature Connection Weekend Series for all the listeners on the call.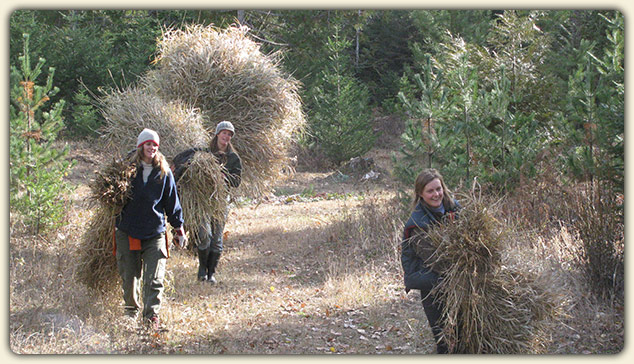 Sign up now: Introduction to Twin Eagles Deep Nature Connection Weekend Series - Free Conference Call - Sunday October 4 @ 3pm Pacific

Can't make the call? Don't worry, it's being recorded! Everyone who signs up will receive a link to the recording, including the special discount, all at no cost.

Don't delay, sign up now!

We look forward to connecting with you on the call!

Tim

Tim Corcoran
co-Director & co-Founder
Twin Eagles Wilderness School

P.S. - The Twin Eagles Deep Nature Connection Weekend Series begins exactly one month from today, on Friday October 23rd. If you are at all interested in joining us this year, now is the time to learn more!

Sign up for the free call here.


---
Header photo courtesy Joseph Rocchio Photography