You are receiving this email because you signed up for our contact list or participated in an event
with Twin Eagles Wilderness School. Thanks for continuing to be connected with us!
Having trouble viewing this email?
View it on the web here.

Twin Eagles is Hiring!
We are excited to share the good news that Twin Eagles Wilderness School is growing, and with that growth we have several paid positions available:
We also have volunteer assistant instructor positions available at our very popular summer camps.


Lead Instructor at Twin Eagles Wilderness Immersion Program
Lead instructors are the primary mentors for adult participants at our nine month long transformational Twin Eagles Wilderness Immersion Program. This is a part-time to full-time job that starts mid-September 2014 and ends mid-June 2015, with significant potential for additional employment in other programs at Twin Eagles Wilderness School, as well as future employment after the program end date. For more information about our programs, visit our website at https://www.twineagles.org.

Lead Instructors are involved with all aspects of this program, including design, planning, instruction, mentoring apprentices, coordinating expeditions and intensives, debrief, overseeing student progress, and caretaking the land/classroom. Lead Instructors also support outreach including photography, videography, and other tasks. Click here for more information about this position.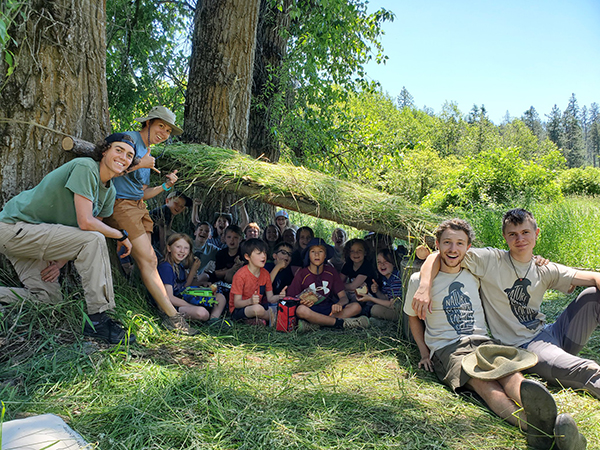 Paid Positions at Twin Eagles Summer Camps
We are looking to hire staff for the roles of Lead Instructor, Lead Cook, and Assistant Cook at our very popular summer camps. We're offering paid positions based on experience, with accommodations & meals provided for overnight camps. Have a blast working in a powerful deep nature connection mentoring culture, and deepening your mentoring expertise while supporting a common Vision of restoring hope in today's youth. We're known for crafting a culture of authentic depth mentoring. Click here for more info on working with Twin Eagles this summer.


Volunteer Positions at Twin Eagles Summer Camps
We are currently looking for volunteer assistant instructors who wish to deepen their experience of authentic nature based mentoring in a powerful culture of deep nature connection. Make a difference in the world by helping to restore hope in today's youth by connecting them deeply to nature, community, and self. Have a blast connecting with other nature based mentors and a whole community with shared values. Accommodations & meals provided at overnight camps. Click here for more info on volunteering at Twin Eagles this summer.

Know of anyone who might be a good match? Please consider forwarding them this message.

Thanks for your support!

Tim Corcoran & Jeannine Tidwell
co-Directors & co-Founders
Twin Eagles Wilderness School


---
Header photo courtesy Joseph Rocchio Photography