You are receiving this email because you signed up for our contact list or participated in an event
with Twin Eagles Wilderness School.
Thanks for continuing to be connected with us!
To make sure
you keep getting these emails, please add
tim@twineagles.org
to your address book or whitelist us.
Having trouble viewing this email?
View it on the web here.

Twin Eagles Wilderness School
eNewsletter - July 2022
Hello from Twin Eagles Wilderness School! The summer heat is here! Everyone and everything seems to be seeking respite from the sun via shade trees or cool water. Huckleberries and bunchberries are ripe, fawns are growing large yet still have their spots, bucks are in velvet, and yellow jackets are swarming.

Our summer season has been full on as well. We've already had over 250 kids attend this year's summer camps, with countless stories of deepening connections with nature, building new friendships, and increasing self-awareness. Take a look at our summer camp update below for more.

Many of you have been asking about our Autumn 2022 programs. Our intention is to open registration for our coming school year programs next month in August.

Here is what we have in store for you in this months eNewsletter:

Summer Camps 2022 Update
Wilderness Vision Quest Autumn 2022
Women's Retreat: Wild Women
Support the Spokane House Interpretive Center
Summer Camps 2022 Update

Twin Eagles Wilderness Adventure Summer Camps are thriving this year! We've already had hundreds of kids exploring rivers, sloughs, meadows, ponds, forests, and creeks, celebrating the glory of summer as they learn real skills like flint and steel fire making, natural survival shelters, healing medicinal plants, and bird language skills. All of this, of course, held in the container of our nature based mentoring culture including spellbinding storytelling and songs rich with lineage. They have taken a journey of awareness and connection, resulting in joy and gratitude as they come home dirty, exhausted, and deeply satisfied. All of our remaining summer camps are completely full, but you are welcome to join a waitlist as we do occasionally have spots open up.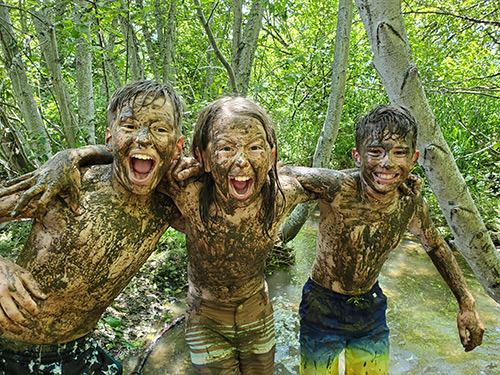 Here are a few quotes from parents this summer:

"My 7 yr old son attended camp this past week and absolutely LOVED every minute of it! Our family has always loved nature and the outdoors and this camp is perfect for pursuing that in a child! On the last day of camp my husband and I attended for a parents get together and we learned even more about Twin Eagles and what they believe in and it truly was incredible. Our family will continue to be apart of Twin Eagles Wilderness school for many many years! We HIGHLY recommend this program! Thank you Twin Eagles! "
- Amy Brockman

"My daughter attended her first program this July 2022. She already loved being outdoors and this gave her a deeper knowledge and appreciation for nature and our role in it. Highly recommend!!"
- Erica Wegner

"Twin Eagles is a fantastic camp! I highly recommend it... If you are on the fence, you should go for it! My favorite part about the camp is that the kids find what is called a "sit spot". This is a spot that they sit in all by themselves (within ear and eye-shot of the counselors) and just be still and observe nature. Generally after about 15-20 minutes of a person being quiet and still - animals start to come out of their hiding places and can be seen by the kids. Pretty cool. There's an absolute boatload of other cool things, too! Love it!"
- Amy Jennings

"My two daughters attended the Wilderness Survival day camp in Spokane June 2022 and had a fantastic experience. They met some great kids and had a really safe and fun time. They talk about the skills they learned on a daily basis. I would highly recommend this camp to parents and kids."
- Jennifer Rudnick

"We love this school, their values, their educational approach, and the super fun and enriching experiences they provide the kids."
- Lanae Hixson

For full information on our summer camps, check out our Twin Eagles Summer Camp web page here.



Wilderness Vision Quest
For adults 18+
September 23 - October 2, 2022 - North Idaho
A 10-day live, in-person immersion into the mysteries of Wild Nature and Wild Soul, carefully curated by Tim Corcoran and Mark Tollefson.

Be held in a conscious mentoring culture led by two 20+ year experienced nature-based & soul-based mentors as you prepare, quest and integrate a pinnacle transformational experience of connecting with your deepest life vision, the largest conversation you are capable of having with the world.

A timeless ceremonial process rooted in traditional earth-based wisdom, adapted for humans living today to facilitate the journey of ecological awakening and soul initiation.

You can learn more about the Vision Quest by clicking here.

Please note that this link takes you to the Purpose Mountain website, which is the organization Tim founded a few years ago to focus on Nature Based Purpose Discovery and Visionary Development.



Women's Retreat: Wild Women!
For women 18 and older
Friday October 7 - Sunday October 9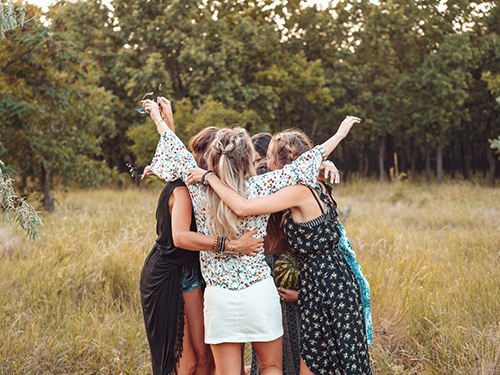 Gathering all Wild Women! Come join us for an amazing outdoor deep nature connection adventure to connect with your innate wild, soulful essence. This is an opportunity to reconnect with your wild, instinctual animal nature and deepen your understanding of the wild woman archetype through a direct immersive experience.

Click here to learn more about Wild Women!



Support the Spokane House Interpretive Center

A friend of ours, Shaun Deller, has taken on an amazing project of repainting the murals at the Spokane House Interpretive Center in order to portray a more accurate vision of the rich history of this place. He's working with a team of cultural advisors from the Spokane Tribe along with Riverside State Park to do this work in an honorable manner.

The Spokane Tribe calls this place Snxwmene, which means "Steelhead", referring to the ocean going rainbow trout that, along with chinook salmon, used to swim these waters in abundance. This is an incredible place at the confluence of the Little Spokane and Spokane River, home to an incredible amount of biodiversity, probably the most diverse place in eastern Washington I've ever been to. It was one of the primary gathering, fishing and trading places for the Spokane and other area tribes long before it became a fur trading fort in 1810.

A number of years ago our dear friend Sulustu Moses of the Spokane Tribe introduced us to this place and encouraged us to consider running our deep nature connection mentoring summer camps here. We chose to do so, and have been incredibly blessed to help our local youth build relations with this very special location for the past seven years.

Shaun is donating most of his time for this project, so if you find yourself inspired, please consider making a donation. Thank you!



Wild Blessings,

Tim Corcoran
co-Director & co-Founder
Twin Eagles Wilderness School


---
Help Spread the Word!
Do you know a few people who should be receiving these articles and program updates? Let them know and encourage them to subscribe by sending them this link: www.TwinEagles.org/enewsletter.html

Twin Eagles Wilderness School Privacy Policy:
Twin Eagles Wilderness School respects both the privacy and time of our subscribers. We will not sell, rent or otherwise share your e-mail address or other personal information to any other person or company. This eNewsletter will be sent out approximately once per month, occasionally more. Our eNewsletters always contain an easy way to unsubscribe at the bottom of each email.

Track us down on Social Media!
We invite you to like, follow, comment, and share about us on these social media sites. This is a great way to stay connected and help forward the vision of deep nature connection mentoring. Thanks!






For adult & youth program information, free deep nature connection articles and more,
visit our website at:
www.TwinEagles.org