You are receiving this email because you signed up for our contact list or participated in an event
with Twin Eagles Wilderness School.
Thanks for continuing to be connected with us!
To make sure
you keep getting these emails, please add
tim@twineagles.org
to your address book or whitelist us.
Having trouble viewing this email?
View it on the web here.

Twin Eagles Wilderness School
eNewsletter - July 2016
Summer Greetings from Twin Eagles Wilderness School! The long summer days are here, and it seems like everyone is outside all the time. The natural world continues to follow its original instructions, as summer's abundance is so prevalent on the landscape. Huckleberries are ripe, yellowjackets are out, gardens are bursting with fresh vegetables, fawns are getting bigger, songbirds are on their second or third brood of chicks, and all the moving beings seem to be searching for the shade of trees to stay cool.

Our summer camps are thriving as well, having completed six out of our eight weeks! Just yesterday we wrapped up our overnight camp for 10-13 year olds, and as the parent sharing circle went around, we had many parents sharing tears of gratitude for how thankful they were that their kids are able to be a part of our camps. Words can't really do it justice, but the combination of loving mentoring, weaving a deep relationships with nature, strong community, and genuine self discovery touches the human heart in a special way.

Here is what we have in store for you in this months eNewsletter:

Wilderness Immersion Program 2016-2017
Job Opportunity - Adult Programs Lead Instructor
Summer Camps 2016 Update
Permaculture Convergence 2016
Taru - Women's Pilates, Yoga, Dance, and Nature Festival
Twin Eagles Wilderness Immersion Program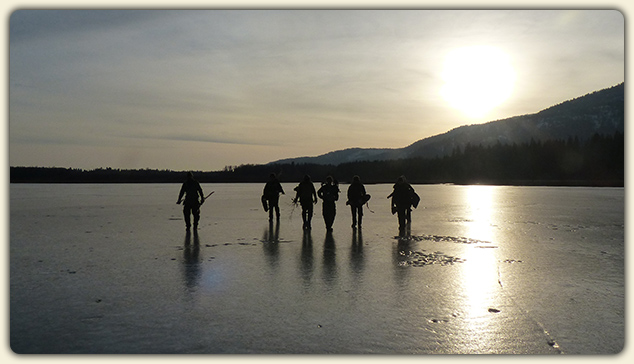 Do you feel the call of the wild, yearning to be at one with nature?

Are you seeking a community of like minds and hearts, rooted in the ways of the Earth?

Are you willing to truly discover yourself, and your greatest contribution to the world?

Just imagine the change that would take place if you immersed yourself fully in the ways of the Earth. Imagine fully heeding your heart's calling, taking a deep journey into connecting with the essence of nature, and a holistic cultural based mentoring experience modeled after natural cycles. Imagine questing within to discover who you really are when all the distractions have been stripped away and you are fully nurtured by the loving Earth as well as a community of peers, mentors, families, and elders all of whom share this connection with you and have your back.

Twin Eagles Wilderness Immersion Program is all of this and more. It is a nine month journey running September through June that provides adults a rich opportunity to immerse themselves in the teachings of the Earth. Wilderness survival, wildlife tracking, wild edible & medicinal plants, naturalist training, bird language, nature based mentoring, and inner tracking become pathways to a transformational journey of deep connection with nature, community, and self.

This experience will give you the chance to slow down and embrace time-tested, ancient practices of connecting deeply with nature that we've been successfully facilitating for over fifteen years. You'll steep in a rich culture of nature based mentoring with peers that will feel more like family by the end of the experience. You'll be guided by experienced, gifted, open-hearted mentors to discover your authentic self.

In a fast paced world that is increasingly fostering disconnection, this opportunity is designed from the ground up to holistically develop resiliency, a sense of place, confidence, vision, peace, meaning, and connection. It is an opportunity to build relationships with what is truly important in life.

The Twin Eagles Wilderness Immersion Program is for adults with a passion for nature, community, and self-discovery, who are ready to transform from yearning for deep connection, to living a life of deep connection with the Earth, people, and self.

We still have open spaces for the 2016-2017 year. Interested, or know someone who might be? Learn more about the nine month Twin Eagles Wilderness Immersion Program here, and please spread the word about this amazing program!




Job Opportunity - Adult Programs Lead Instructor

Adult Programs Lead instructors are the primary mentors at our nine month long transformational Twin Eagles Wilderness Immersion Program for adults. This makes up the majority of their role. To a smaller extent, they are also the primary mentors for youth and teens at our school year programs and summer camps. This is a part to full time job that starts mid-September 2016 and ends early-August 2017, with potential for additional employment in other programs at Twin Eagles Wilderness School, as well as future employment.

Lead Instructors are involved with all aspects of our programs, including design, planning, instruction, mentoring participants & apprentices, coordinating expeditions/intensives/field trips, debrief, overseeing student progress, and caretaking the land/classroom. Lead Instructors also support outreach including photography, videography, and other tasks.

Click here for more info on the Twin Eagles Adult Programs Lead Instructor position.



Summer Camps 2016 Update

Twin Eagles Wilderness Adventure Summer Camps are thriving this year! We've already had dozens and dozens of kids exploring rivers, sloughs, meadows, ponds, forests, and creeks, celebrating the glory of summer as they learn real skills like flint and steel firemaking, debris shelters, practical medicinal plants, and wildlife tracking skills. All of this, of course, held in a container of traditional mentoring culture including spellbinding storytelling and songs rich with lineage. They have taken a journey of awareness and connection, resulting in joy and gratitude as they come home dirty, exhausted, and deeply satisfied. We have just a couple summer camps left this season, take a look if you're interested! Sign up now while you still can!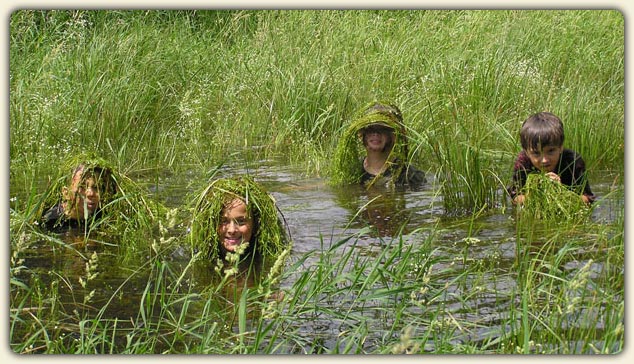 "My boys LOVED Twin Eagles. Wish everyday of school and learning was like a day in the wild with Twin Eagles. We are grateful for all you teach and the deep nature connection you foster in each child. I wish every child could have this experience. We will be back! Thank you!"
- Shawnee Spitler

This summer we are offering thirteen full weeks of summer camp in Sandpoint, Spokane, and Priest River. They include:
This summer we are continuing our inspirational theme based day camps here at Twin Eagles! 2016 Day Camp themes include:
For full information on our summer camps, check out our Twin Eagles Summer Camp web page here.



Inland Northwest Permaculture Convergence 2016!

Friday, September 9 - Sunday, September 11, 2016
Heartsong Retreat Center, Tumtum, Washington

Hundreds of people exploring pathways to a positive future!

The sixth annual Inland Northwest Permaculture Convergence features hundreds of topics, dozens of presenters, workshops, round tables, permaculturists from around the Inland Northwest, a trade show, music, plant walks, swimming, tasty home grown nutrient dense food, and youth programs being offered by Twin Eagles Wilderness School!

Permaculture is a design science for creating sustainable human habitats. The permaculture toolkit includes thousands of strategies, techniques, and practical solutions.

Our 2016 theme is: Building ECO Community - Joyful Pathways to a Healthier Planet!

Twin Eagles will be well represented at this year's Inland Northwest Permaculture Convergence, with our staff offering both adult presentations as well as youth programs. Put simply, if you care about the Earth and our future, this gathering is worth attending!

Learn more about the Inland Northwest Permaculture Convergence 2016 here!


Taru Women's Pilates, Yoga, Dance, and Nature Retreat

Thursday, August 25 - Sunday, August 28, 2016
Forestburg NY, Catskill Mountains

TARU (Akkadian for "to know," as well as "to return") is a 4-day festival celebrating the transformational power of women's bodies.

Under the guidance of leaders in Pilates, yoga and dance, we will gather in the pristine woods of the Upper Delaware River Valley to explore the connection between mind, body and spirit, unearthing the true potential of the divine feminine.

For millennia, the healing properties of connecting mind and body have been explored. A truly global canon of movement has been established–from shaking, singing and twirling to calisthenics, strength training and stretching. Pilates, yoga and dance are powerful modalities that help us relate not only to the self, but to the earth. They cultivate a deeper awareness of our inner and outer journeys and empower us to meet life's challenges.

Along with many other top level professionals, Twin Eagles' co-Founder & co-Director, Jeannine Tidwell, will be facilitating at this very special women's retreat.

Learn more about the Taru Women's Retreat here!

Summer Blessings to you and your family!

Tim Corcoran
co-Director & co-Founder
Twin Eagles Wilderness School


---
Help Spread the Word!
Do you know a few people who should be receiving these articles and program updates? Let them know and encourage them to subscribe by sending them this link: www.TwinEagles.org/enewsletter.html

Header photo courtesy Joseph Rocchio Photography

Twin Eagles Wilderness School Privacy Policy:
Twin Eagles Wilderness School respects both the privacy and time of our subscribers. We will not sell, rent or otherwise share your e-mail address or other personal information to any other person or company. This eNewsletter will be sent out approximately once per month, occasionally more. Our eNewsletters always contain an easy way to unsubscribe at the bottom of each email.

Track us down on Social Media!
We invite you to like, follow, comment, and share about us on these social media sites. This is a great way to stay connected and help forward the vision of deep nature connection mentoring. Thanks!







For adult & youth program information, free deep nature connection articles and more,
visit our website at:
www.TwinEagles.org