Twin Eagles Wilderness School
eNewsletter - April 2012
Greetings! Spring has arrived here in Sandpoint, and with it, the spirit of new beginnings is strong at Twin Eagles. The past nine months have been a huge gestation period of going within, re-evaluating and re-visioning for our organization. Just like giving birth, it has been a huge process of transformation. We are so excited that the new expression of life is finally here!
As you have probably noticed, we have a new and improved eNewsletter! You can count on our new eNewsletters being more concise and more consistent from here on out. They will all include general updates, special nature connection articles, and program announcements.
Our new website is now up and running! Same address, new site. If you haven't seen it yet, go check it out at www.TwinEagles.org. Once there, you'll find a whole new section of free nature connection articles, as well as updated adult and youth program information including new and improved online registration. Please be aware that our new website is a work-in-progress, so check back regularly for updates.
Twin Eagles Summer Camps 2012 are currently enrolling, so get your kids and teens registered now! This will be another record breaking summer for us with eight full weeks of camps, more than ever before! More info below.
We are very proud to launch our new-and-improved, nine month long transformational Wilderness Immersion Program for adults. This is huge for us, and it will transform our organization and community, as well as the lives of the participants. Check it out below.
Lastly, we have stopped using a sliding scale for tuition, and replaced it with normal, static prices, combined with a scholarship program. Our intention with this change is to simplify and increase our program availability to those in need of financial assistance.
Enjoy the changes!
---
Feature Article: Discover Edible Wild Plants!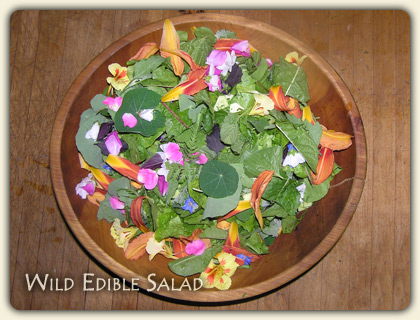 Let's get started learning about edible wild plants in North America. Here are some tools and insights to give you success and make your edible plant journey fulfilling! The benefits of edible wild plants are staggering.
One of the biggest reasons so many people love edible wild plants is that they're free! As well, the nutrition content is higher in wild edible plants than store bought foods because they are wild and you're gathering them fresh and in season. Often store bought food is sitting on the shelves for ages before you get to it and you don't get to see your food in its natural environment before buying and eating it. Depending on the plant... continue reading
---
Twin Eagles Wilderness Adventure Summer Camps 2012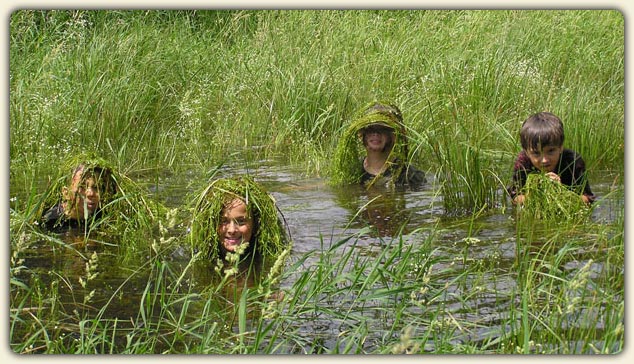 This summer, give your kids the gift of making deep relationships with nature, community, and themselves. This is an unforgettable experience that kids and parents alike rave about:
As a parent, Twin Eagles fills the category of medicine for my child's soul. The magic that is created through the amazing instructors, the children, and the natural world isn't to be found easily in this fast 'developing' world. She is continually being challenged in the perfect way for her, the mentors are so acutely aware of their role and so able to meet her in her true self just where she is in any given moment. I feel our lives are so blessed to have the resource of Twin Eagles Wilderness School in our community. -Jennifer Ott
Twin Eagles Summer Camps include:
Immersion in Nature & Sensory Awareness
Fire by Friction & Natural Shelters
Animal Tracking & Natural Mysteries
Wild Edible & Medicinal Plants
Nature based Crafts, Stories & Songs
Close Mentoring Relationships & so much more...
We are offering eight full weeks of summer camp for 2012 in Sandpoint, Spokane, and beyond. They include:
Toddler Day Camp - for ages 3-6
Summer Day Camps - for ages 6-13
Summer Overnight Camp for 10-13 year old's
Summer Overnight Camp for Teens (13-18 years old)
Mentor-in-Training Program for Teens 15 & older
For full information on our summer camps, including new-and-improved online registration,
check out our new Twin Eagles Summer Camp web page here.
We also have positions available for a paid lead cook, paid assistant cook, paid lead instructors, volunteer assistant instructors, and teen MIT's (Mentor-In-Training). Please contact us if you are interested or know someone who might be!
---
Twin Eagles Wilderness Immersion Program
We are so excited to launch our new-and-improved, transformational nine month long Wilderness Immersion Program for Adults!
This is perhaps the greatest program expression of our vision yet, an epic immersion into:
Wilderness Survival & Primitive Skills
Wildlife Tracking
Ethnobotany - Using plants for medicine, food, and tools
Permaculture & Regenerative Design
Nature Based Mentoring & Cultural Restoration
Naturalist Training
Bird Language & Native Scout Teachings
Inner Tracking - Know Thyself
We are currently accepting applications for the 2012-2013 school year.
Are you interested, or do you know someone who might be? Check it out on our new website right here. And please spread the word! This is such important work in our world right now.
---
Thanks for reading - We wish you health and happiness this spring!
Tim Corcoran
co-Director & co-Founder
Twin Eagles Wilderness School
www.TwinEagles.org
---
Twin Eagles Wilderness School Privacy Policy:
Twin Eagles Wilderness School respects both the privacy and time of our subscribers. We will not sell, rent or otherwise share your e-mail address or other personal information to any other person or company. This eNewsletter will be sent out approximately once per month, occasionally more. Our eNewsletter always contain an easy way to unsubscribe at the bottom of each email.
---
Header photo courtesy Joseph Rocchio Photography
Do you know a few people who should be receiving these articles and program updates? Let them know and encourage them to subscribe by forwarding them this link: www.TwinEagles.org/enewsletter.html
Did you receive this email from a friend? Sign up for the Twin Eagles eNewsletter here.
Looking for back issues? Find back issues of the Twin Eagles eNewsletter here.
Help Spread the Word!
Do you know of any websites that would be a good connection for Twin Eagles? If so, please reply to this email and give us your suggestions of websites that could link to our website. We can always use the support. Thanks!
Track us down on Social Media!
We invite you to like, follow, comment, and share about us on these social media sites. This is a great way to help forward the vision of deep nature connection mentoring. Thanks!
For adult & youth program information, free nature connection articles and more,
visit our website at: www.TwinEagles.org