Summer Camp Registration Opens February 15!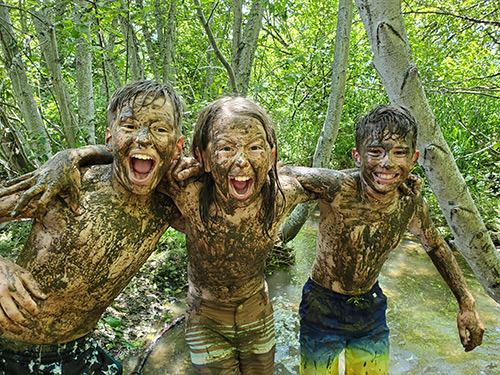 Get your kids out of the house and
immersed in nature with Twin Eagles this summer!
Mark your calendar! Twin Eagles Summer Camps 2023 registration will open online on Wednesday February 15 at 6:00 pm Pacific.

2023 marks our 18th year of offering deep nature connection mentoring summer camps here in the Inland Northwest, and our love and passion for connecting people to the land is as strong as ever! With a total of thirteen camps in Sandpoint, Coeur d'Alene, Spokane, and Priest River, this summer promises to be an epic adventure full of memories that will last a lifetime!



Summer camps will likely fill very quickly this year!
Families are more than ready for their kids to have a safe, fun, connective experience with other kids and caring, skilled mentors. Last year our camps were full within just a matter of weeks. We encourage you to sign up as soon as registration opens on Wed Feb 15 if you'd like to have the best selection for our camps.



One or two Summer Camps per child only please
With so much interest in our camps, we are requesting that families keep to just one or two summer camps per child. Last year we had hundreds of youth on our waitlists that were not able to attend. Know that we are working to increase our capacity, but we will likely still have many kids on our waitlists. Thanks for your understanding and support.



New for 2023: Application process for all of our Overnight Camps
New for this year, we are implementing an application process for both our Overnight Camp for 10-13 year olds as well as our Overnight Camp for Teens. This is due to an overwhelming amount of interest in these camps. For example, in 2022 we received 65-70 applications for Overnight Camp for 10-13 year olds but only had space for 30 campers. Youth and teen campers are required to have previously attended one of our other programs first. This is not first come first served. We will select individuals based on developmental readiness, previous Twin Eagles experience and diversity.

Click here for more info on our summer overnight camps.

Please note: This new application process is ONLY for our Overnight Camp for 10-13 year olds and our Overnight Camp for Teens. All other summer day camps have normal registration.



Theme Based Day Camps are Back!
Mentor-In-Training Program for Teens!
This transformative leadership training opportunity is for veteran campers ages 14+ who love Twin Eagles programs and want to give back to the younger kids by diving deeper into mentoring.

Click here to learn more about our Mentor-In-Training Program for Teens!



Other Changes
We have updated our age range for Summer Day Camps to 6-12 years old. We encourage 13 year olds to attend our overnight camps and school year teen programs.

In an effort to take good care of our staff with livable wages and keep up with inflation, this year we have increased our prices. We have many costs as an organization and strive to continue to make our work lasting and regenerative for all involved.

Our scholarship form has been updated to make it more user friendly. The amount we are willing to give as an organization through scholarships has also increased this year, as we continue to strive to make our programs accessible to all.



What Parents Are Saying
"My 7 yr old son attended camp this past week and absolutely LOVED every minute of it! Our family has always loved nature and the outdoors and this camp is perfect for pursuing that in a child! On the last day of camp my husband and I attended for a parents get together and we learned even more about Twin Eagles and what they believe in and it truly was incredible. Our family will continue to be apart of Twin Eagles Wilderness school for many many years! We HIGHLY recommend this program! Thank you Twin Eagles!" -Amy Brockman

"Twin Eagles is a fantastic camp! I highly recommend it. My favorite part about the camp is that the kids find what is called a "sit spot". This is a spot that they sit in all by themselves (within ear and eye-shot of the counselors) and just be still and observe nature. Generally after about 15-20 minutes of a person being quiet and still - animals start to come out of their hiding places and can be seen by the kids. Pretty cool. There's an absolute boatload of other cool things, too! Love it!" -Amy Schruth Jennings

"My two daughters attended the Wilderness Survival day camp in Spokane June 2022 and had a fantastic experience. They met some great kids and had a really safe and fun time. They talk about the skills they learned on a daily basis. I would highly recommend this camp to parents and kids!" -Jennifer Rudnick

Feel free to take a look at the rest of our top rated independent online reviews. We're very proud of our over 100+ top ratings from families in our extended community. Check out our 5.0 star rating on Facebook, our A+ Rating on Better Business Bureau, and our 4.9 star rating on Google.


For full information on our summer camps, including easy online registration, check out our Twin Eagles Summer Camps 2023 web page here.


Wild Blessings,

Tim Corcoran
co-Director & co-Founder
Twin Eagles Wilderness School