Calling All Aspiring Nature Mentors -
Open House for You!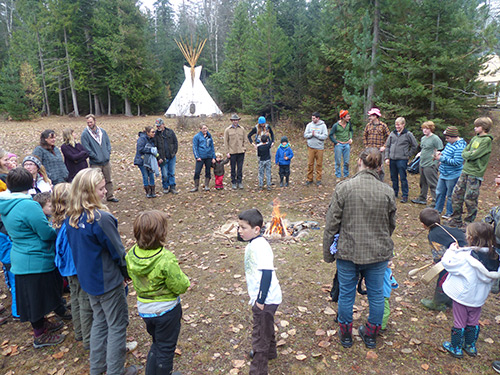 Are you a teen or adult interested in becoming a mentor for others on the journey of deep nature connection? If so, we are hosting a special Open House just for you!

Our autumn Mentor Open House is designed specifically for people with a passion for connecting with nature who aspire to be nature connection mentors and instructors.

Perhaps you're an educator tired of teaching standardized curriculum inside of four walls, and would rather be taking your students outside to learn from the wisdom of nature. Maybe you're a teen or young adult who has been touched by the power of nature connection yourself, and are ready to explore the possibility of helping others connect to their own wildness. Perhaps you are interested in a career in helping others on the journey of ecological awakening, but find the traditional environmental education options limited in their ability to facilitate a truly regenerative future.

As one of the oldest and most well respected deep nature connection mentoring organizations, we've been training people to become nature connection mentors for nearly 20 years. Our graduates have found purposeful, visionary work at various nature connection organizations around the country and abroad, as well as founding their own nature connection organizations.

Come visit our autumn Mentor Open House to get to know us and our programs. Meet our staff and find inspiration in hands-on activities. You'll get a feel for our unique approach to deep nature connection mentoring in your body, heart and soul.


Mentor Open House
Saturday, November 19, 2022
9:00 - 11:00 am and 1:00 - 3:00 pm
13312 S. Austin Rd., Spokane, WA 99224

Please Note: This Mentor Open House is *only* for teens and adults who aspire to be deep nature connection mentors and are interested in volunteering, interning, or working at Twin Eagles Wilderness School as an instructor. If you're interested in our programs but not in becoming a mentor at Twin Eagles, please look into our other options. Thank you!

Thanks for your interest, and please share this special opportunity with others who might be interested as well!

Wild Blessings,

Tim Corcoran
co-Director & co-Founder
Twin Eagles Wilderness School