Twin Eagles Summer Camps 2022
Now Open for Registration!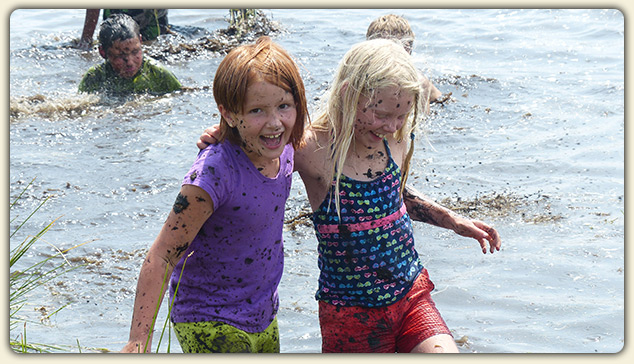 Registration is now open for Twin Eagles Summer Camps 2022! This is the moment you've been waiting for!

2022 marks our 17th year of offering deep nature connection mentoring summer camps here in the Inland Northwest, and our love and passion for connecting people to the land couldn't be stronger! With a total of thirteen camps in Sandpoint, Coeur d'Alene, Spokane, and Priest River, this summer promises to be an epic adventure for all!

Covid-19 - What to Expect - We are proud that we have been running programs safely since the summer of 2020. With your help, our commitment is to continue to do the same throughout this coming summer. Please read our updated health protocols here.

New for 2022: Application Process for our Overnight Camp for 10-13 year olds New for this year, we are implementing an application process for our Overnight Camp for 10-13 year olds. This is due to an overwhelming amount of interest in this particular camp. Campers are required to have previously attended one of our other programs first. We will select individuals based on developmental readiness, previous Twin Eagles experience and diversity. Click here for more info.

Please note: This new application process is ONLY for our Overnight Camp for 10-13 year olds. All other summer camps have normal registration.

We anticipate that our summer camps will fill very quickly this year, as families are more than ready for their kids to have a safe, fun, connective experience with other kids and caring, intentional mentors. We encourage you to sign up now if you'd like to have the best selection to our camps:

This year's Day Camps once again have different themes to choose from:

Here are some reviews from summer camp parents:
"Our son got to have his first Summer day camp experience with Twin Eagles Wilderness School this year. It was such a great experience for all of us. What a wonderful opportunity for both character and skill building. He really enjoyed his time and activities. We loved hearing him share with us what he learned and practiced. The leaders and mentors show great enthusiasm and pride in the children's experiences. It was a treat for us to be able to be a part of the last day and hear and see first hand a little of what they had been doing that week. We will definitely be signing up for more adventures in the future." -Shannon Brown

"This past week was the second time my oldest daughter attended Nature Adventurer's camp and the first my young daughter attended. I love how they learn to appreciate their surroundings and discover our natural world. My oldest learned knife safety and then taught me. I love camping and I trust them to start a fire and teach me about the plants and birds that we see. They seem so grounded when they get back home, their natural senses heightened. I enjoy soaking up what they have learned each day." -Ana Trusty

"My 6 year old daughter did the monthly program over the school year and has now gone to a couple of the week-long summer programs, with another planned. She just loves it! She's exhausted at the end of the day, but so excited to go back by the next morning. She has learned so many skills - fire starting, wood carving, knife safety, and on and on, but her favorite part is doing it around other kids of all ages and just being outside. The Saturday after a week at camp she said, "I need to get outside and do anything, I just can't be trapped in this house!" To me, that's what I wanted for her - a deep love of nature and a happiness to be outside. We look forward to many years of camps for her and my son when he's old enough!" -Steffani Rideau

Feel free to take a look at the rest of our top rated independent online reviews. We're very proud of our over 100+ top ratings from families in our extended community. Check out our 5.0 star rating on Facebook, our A+ Rating on Better Business Bureau, and our 4.9 star rating on Google.


There is so much to love about Twin Eagles Summer Camps:

Kids get to be kids again, roaming wild and free in nature.


Safety. We take campers physical and emotional safety seriously, and hold every member of camp to a high standard that creates a safe space for powerful experiences to emerge.


Real skills, real challenges, real adventures. Trailing coyotes, making healing salves from St. Johnswort and Yarrow plants, crafting wooden bow and arrows. Does it get any better?


Our highly trained instructors are some of the finest in the field. First Aid/CPR certification, background checks, and a high level of training in both nature based mentoring and traditional earth skills are all requirements. Our staff are adept at really listening to kids, drawing out their passions, and engaging them fully.


We have the most fun! Year after year, our campers, instructors and parents consistently report that the Twin Eagles experience is the most fun, engaging, and relevant.


We offer a genuinely holistic experience rooted in hope, connecting with what is truly important in life - nature, community, and self.
For full information on our summer camps, including easy online registration, check out our Twin Eagles Summer Camps 2022 web page here.