Twin Eagles Summer Camps 2020
The Doors are Open for Registration!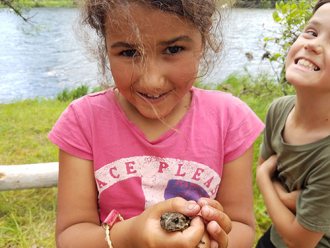 This is the moment you've been waiting for, registration is now open for Twin Eagles Summer Camps 2020!

2020 marks our 15th year(!) of offering deep nature connection mentoring summer camps here in the Inland Northwest, and our love and passion for connecting people to the land couldn't be stronger! With a total of thirteen camps in Sandpoint, Coeur d'Alene, Spokane, and Priest River, this summer promises to be an epic adventure for all!


Last year our camps started filling up in March, so we encourage you to sign up now if you'd like to have the best selection to our camps:

This year's Day Camps once again have different themes to choose from:

Nature Adventurers Day Camp - Mystery and adventure await all those who heed the call of the wild. Have you ever looked out onto a wild landscape, and imagined all the possible natural adventures, just waiting to be experienced?


Wilderness Survival Day Camp - There is an ancient calling deep in the heart to experience the freedom and adventure of living wild and free, close to nature - to provide for one's own needs directly from the Earth...


Nature Ninjas Day Camp - Nature ninjas are the eyes and ears of the tribe, protectors of the village. They are masters of stealth, camouflage, and invisibility, traveling unseen and unheard amongst the shadows...

Here are some reviews from last year's 2019 summer camp parents:
"My girls absolutely love their summer day camps!! They come home with a deep love and understanding of the outdoors that is cultivated by the incredible instructors. We look forward to returning year after year!" -Karyn Elise Rankin

"Will, my 11 year old, participated in the Twin Eagles day camp this summer for the first time. He LOVED it!! The counselors were so patient with all the kids, drawing on their natural curiosity while teaching them tidbits. Tim was there every morning with a smile and a handshake then ready every afternoon with a quick update. Will is already hoping to attend the overnight camp!!" -Nicole Reynolds

"Our 6 year old daughter attended 3 week-long kids camps with Twin Eagles this summer. She had a magical time during each session singing new songs and bringing home crafts that she had made from the landscape. Willow developed a deep maturity around camping and the natural world that we haven't seen from her before. We have so much gratitude toward Twin Eagles for the amazing mentorship and guidance they provide for the people of all ages in our community. Highly recommend any and all programs that Twin Eagles offers. Thank you!" -Sara McTavish

"My son attended the overnight camp this summer and returned with a heightened reverence for the outdoors. He gets up early and sits outside for 20 minutes before beginning his day. He's also working on another hand-carved spoon. Thanks, Twin Eagles for providing this much-needed connection to nature." -Heidi Lasher

"My 6 year old had a great time at Twin Eagles Wilderness school last week. He went to the camp here in Spokane at the Spokane House in Riverside State Park. He is a pretty shy kid, but he had so much to talk about when we picked him up everyday. He will be back next year. Highly recommend!" -Mike Adams


Feel free to take a look at the rest of our top rated independent online reviews. We're very proud of our over 100+ top ratings from families in our extended community. Check out our 5.0 star rating on Facebook, our A+ Rating on Better Business Bureau, and our 4.9 star rating on Google.


There is so much to love about Twin Eagles Summer Camps:

Kids get to be kids again, roaming wild and free in nature.


Safety. We take campers physical and emotional safety seriously, and hold every member of camp to a high standard that creates a safe space for powerful experiences to emerge.


Real skills, real challenges, real adventures. Trailing coyotes, making healing salves from St. Johnswort and Yarrow plants, crafting wooden bow and arrows. Does it get any better?


Our highly trained instructors are some of the finest in the field. First Aid/CPR certification, background checks, and a high level of training in both nature based mentoring and traditional earth skills are all requirements. Our staff are adept at really listening to kids, drawing out their passions, and engaging them fully.


We have the most fun! Year after year, our campers, instructors and parents consistently report that the Twin Eagles experience is the most fun, engaging, and relevant.


We offer a genuinely holistic experience rooted in hope, connecting with what is truly important in life - nature, community, and self.
For full information on our summer camps, including easy online registration, check out our Twin Eagles Summer Camps 2020 web page here.