Last week I told you about the Men's Midlife Revolution online summit, which kicks off on February 17th. Designed for men and all who love them, this is shaping up to be an incredible event! It's an inspiring response to our world that is struggling on so many fronts right now.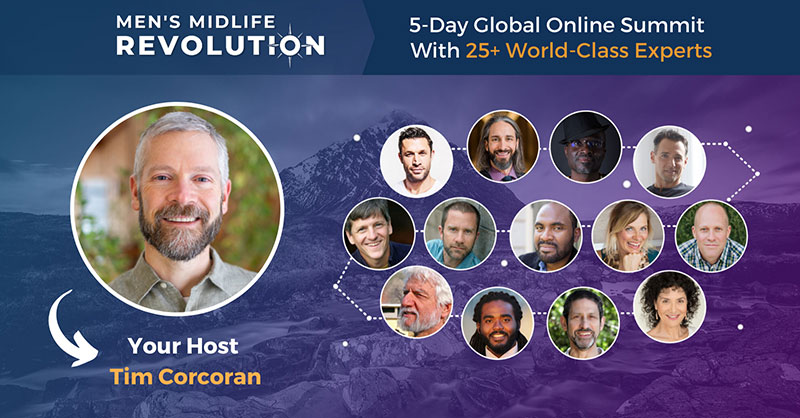 Like I said, I've been visioning this event for years, and working on it now for months! We've had an amazing level of interest, and this is sure to be a truly transformational experience that will ripple out to serve the evolution of our world.

You'll hear about some of the most pressing issues for men today, including:

Transforming toxic masculinity
Full aliveness through deep nature connection
Intentional fatherhood
Healing addiction and trauma
Liberation through radical presence
Healing our indigenous roots
...and much more!
So if you're feeling lost in life... if you're struggling... if you're yearning for greater connection... if you just KNOW that you have so much more potential for greater impact in this world...

Then click here to join me for FREE at the Men's Midlife Revolution global online summit.

As well, you should know that this summit is supporting indigenous community. A portion of summit proceeds are being donated to the non-profit indigenous community organization, the Spokane Language House, dedicated to revitalizing the endangered traditional Spokane Salish language and culture.

I look forward to seeing you at the summit and hearing your favorite takeaways!

Tim Corcoran
Host, Men's Midlife Revolution Online Summit
Founder, Twin Eagles Wilderness School

P.S. These presentations are totally free to you as long as you're registered!

Click here to get your free ticket!