Hi Friends,

As you may know, in addition to being one of the founding directors here at Twin Eagles Wilderness School, I also serve as a Nature Based Purpose Guide at Purpose Mountain, another organization I founded last year. Next week I am hosting my first webinar ever at Purpose Mountain, and I thought you might be interested:


How to Discover Your Purpose – A free live webinar with Tim Corcoran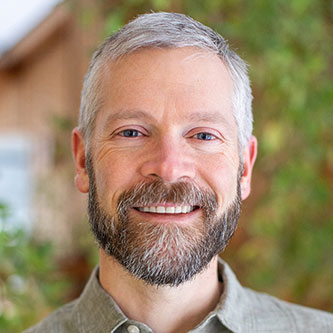 Do you have a burning desire to discover your deepest purpose in this life, your true reason for being, your deepest calling that can give your life ultimate meaning?

Do you hear the call of the wild, beckoning you to connect deeply with nature so that you can discover your vision, your niche in the great web of life?

Do you yearn to find a soulful, powerful response to the troubling times that we live in? A way to truly serve all of life by expressing your greatest gifts?

If so then I invite you to join me for How to Discover Your Purpose, a free live webinar happening on Tuesday September 10 at 11:00 am Pacific / 2:00 pm Eastern.

This is a rare opportunity to connect with me personally as I share about the nature-based journey of purpose discovery.

During this live video conference that I will personally be hosting, you'll learn:

The three worlds model of consciousness that serves as a map to discovering purpose.
The actual steps needed to discover purpose – a mythic, nature-based process of soul encounter.
The essential role that a) connecting with wild nature, b) indigenous wisdom, and c) a modern understanding of the human psyche play in the process of holistic purpose discovery.
How to address fear, resistance, doubt and other obstacles on the path of purpose discovery.
The nine aspects of purpose mapped out onto the medicine wheel.
Inspiring personal stories of my deep nature connection journey to discover my own soul level purpose.
A heartfelt invitation for those who are called to work with me 1 on 1 this autumn in my signature 12-week Nature Based Purpose Discovery program, including a significant discount on tuition.
Time for Questions and Answers.
If you sense that you are capable of more impact in our world and you're ready to take the next step on your journey…

Then click here to sign up for this free live webinar I'm hosting at 11:00 am Pacific / 2:00 pm Eastern on Tuesday September 10, How to Discover Your Purpose.

Many Blessings,

Tim

--
Tim Corcoran
Director & Founder, Purpose Mountain
co-Director & co-Founder, Twin Eagles Wilderness School

PS – I encourage you to share this invitation with friends and family. Now more than ever, our world needs people on fire with purpose so that we can turn the tide for current and future generations! Just send them this link:

https://www.purposemountain.com/how-to-discover-your-purpose/