Twin Eagles Spring Alive!
Spring Break Camp 2019
April 2-4 · Spokane, WA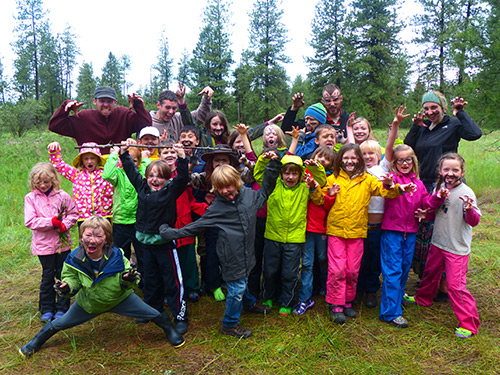 Get your kids outside this spring with Twin Eagles Spring Alive! Spring Break Camps!

Spring in the Inland Northwest is an amazing time, full of inspiration. The snow has melted, and the landscape is coming back to life with all kinds of flowers blooming, frogs & salamanders crawling about, and young animals & birds being birthed into the world. Indeed, all of life is being renewed! Twin Eagles Spring Alive! spring break camps are the perfect way to help get your kids outside to enjoy this precious time of year. Like all Twin Eagles Youth Programs, our spring break camps bring out the best in kids by connecting them intimately to the natural world, forging resilient community ties, and developing authentic self-awareness. Our highly trained instructors draw out kids' passions through nature based activities like:

Exploring Natural Mysteries
Wild Edible & Medicinal Plants
Building Primitive Shelters
Tracking Wild Animals
Learning the Language of the Forest
Friction Fire Making
Aidless Navigation & Lostproofing
Learning Primitive Skills & Crafts
Training as the native scouts of old did
Storytelling and Songs around the campfire
and much, much more!
These half week spring break camps are an ideal experience for kids ages 6 to 13 to embark or continue on the deep nature connection journey. Grand adventure, creative expression, huge fun, and unending exploration all join together in these unforgettable experiences that help kids discover comfort and confidence being outdoors and bring their spirits to life.

Our three day Spring Break Camp is happening Tuesday April 2 through Thursday April 4, and runs 9:00 am - 3:00 pm daily at our beautiful location just 15 minutes south of downtown Spokane.

For full information and easy online registration, check out our Twin Eagles Spring Alive! Spring Break Camp web page here!