Last Chance to Vote!
We're getting down to the wire - today is your last chance to vote for Twin Eagles Wilderness School as "Best Summer Camp" over at The Inlander, one of the local newspapers in Spokane, Washington. If you have already voted, thank you! If not, then I hope you'll read on.

Why bother voting? You've got a million other things to do, all of which are competing for your precious attention.

Allow me to present what I believe are three truly worthwhile reasons to take a few minutes out of your day today and vote for Twin Eagles as "Best Summer Camp" before the polls close.

Reason #2: Save the Child - Over the past 40 years, considerable research has confirmed the importance of creating a secure attachment environment for children. Attachment theory is gaining mainstream awareness. Emerging fields like eco-psychology recognize what our indigenous ancestors have known for millennia - children need a secure attachment to the natural world as much as they need a secure attachment to their parents. While our post modern world largely fails at providing this to our youth, Twin Eagles holds this as a central tenet. We consistently see that the longer youth stay with us, the more secure their attachment to nature is.


Reason #1: Save the Planet - I don't have to tell you that our Earth is in great danger. Burning fossil fuels, turning massive chunks of land into farms, spreading invasive species and diseases around the world, over fishing the oceans and filling them with plastic have all lead to unprecedented rates of species extinction and climate change. Yet we know how to slow this down - ditch fossil fuels. Protect the land and ocean on behalf of biodiversity. Stop the spread of invasive species. But in order to do any of that, we have to care about the Earth. How do we foster care in today's youth when they're spending, on average, 7 hours a day in front of a screen and 7 minutes a day outside? We guide them back to the Earth, we mentor them to make rich connections with the land, the creatures, the trees, the insects. We model awe and love for nature. Then they fall in love with the natural world, and naturally grow up to make good choices on it's behalf. That's what happens every day at Twin Eagles.


Reason #3: Save the Soul - What is it in us humans that can have us consume away the planet, our very home? Its as if there is a black hole within, that can never be satiated. Depth psychologists and mythologists such as Michael Meade now confirm that we humans also need a secure soul attachment. People with secure soul attachment feel supported and connected with soul, they know that they can depend on soul to guide them through the journey of life. This too is a consistent outcome for students at Twin Eagles.
Besides, you know that kids young and old have the most fun at Twin Eagles - every time! So do us a favor, do the children a favor, do the planet a favor, do the soul a favor, take a few minutes today and vote for Twin Eagles as "best summer camp" - together, we may just save the world!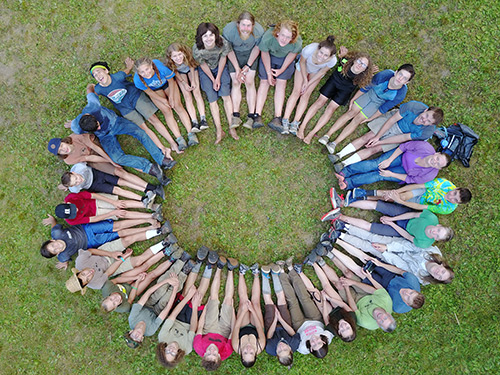 Here's how you can vote:
Click on this link: https://bestof.inlander.com/


Create an account - either within their system or by linking your Facebook account.


Once you're logged in, cast your votes! Be sure to go to the "Recreation" category and then type in "Twin Eagles Wilderness School" under "Best Summer Camp".


Be sure to answer the minimum number of questions so that your ballot will count. Twin Eagles Wilderness School as "Best Summer Camp" counts for one answer.
If you have any trouble with the process or need help, just let us know.

Thank you!!! Please share this message with your friends and family, and remember to VOTE!!

Tim Corcoran
co-Director & co-Founder
Twin Eagles Wilderness School


---
Header photo courtesy Joseph Rocchio Photography